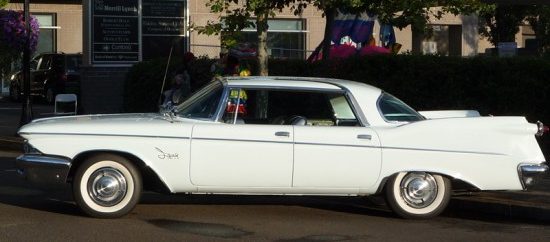 My father had just traded in his early '50s Cadillac for a brand new 1960 Chrysler Imperial, like the beauty shown in the featured image. It was roomy and comfortable, and at the time of this story it still had that wonderful new car smell.
My father had just traded in his early '50s Cadillac for a brand new 1960 Chrysler Imperial, like the beauty in the featured image.
We were going on a family ski trip to Vermont, invited by some friends of my parents who were world-class skiers. They were trying to turn us into skiers too, and we were game to try it. We were able to fit all five of us, along with all of our luggage and other paraphernalia, into this amazing car with ease. We set off after my father was finished with his last patient on Friday afternoon – probably around 5:30 – for what was going to be a great weekend!
As we drove up through New York State on our way to Vermont, it started snowing lightly. It was dark, and my father had turned on the headlights. It seemed to him that they were not as bright as they should be, or was that just because of the snow? He wondered if it was his imagination, but he and my mother soon concluded it was not. He pulled over and wiped them off, thinking maybe the snow had caked on the glass, or the glass had gotten dirty on the road. But that didn't do the trick. In fact, the lights seemed to be getting dimmer. Finally, in the town of Watervliet, New York, which was north of Albany and close to the Vermont state line, we found a gas station that was open and we pulled in. In those days, gas stations were also service stations, and they had a mechanic on duty even though it was kind of late on a Friday night. (According to Google maps, it would now take 2½ to 3 hours to get to Watervliet from our house in New Jersey, but the roads were not all interstates back then, and it would likely have taken longer. So it would have been 8 p.m. at the very earliest, and probably later.)
They started checking the usual things under the hood, and couldn't figure out what was wrong. Finally, they decided to put the car up on a lift so they could see underneath. Meanwhile, I had stretched out in the back seat and gone to sleep. They just left me there while the car went up on the lift. Was there any discussion about whether that was safe or not? I have no idea.
We were there for several hours, and I was the only one who got to sleep during that time. My sisters don't remember how they passed the time, but they do remember that it seemed like an exciting adventure. (I was eight, they were thirteen and fifteen.) If my parents were worried, as I imagine they were, they didn't let it show.
It turned out that the electrical connections had been reversed somehow, so the car was draining the battery as we drove, when it should have been recharging. This was the first trip of any length we had taken since purchasing the car, and apparently the in-town trips my father had taken (probably just to the hospital and back) weren't long enough to cause a problem. Once they figured that out, it may have been a fairly simple matter to fix it, although then they had to charge the battery for a while so it wouldn't die on us. When it was finally ready to go, they woke me up, everyone got back in the car and we finished the drive to Vermont. I believe we were going to Mount Snow, in southern Vermont, so it would have been only about another 1½ hours to get there. I suppose we then checked into the hotel, got some sleep, and went skiing the next day.
In discussing the trip with my sisters, we all remember the car trouble, and spending half the night in Watervliet, New York, but we can remember nothing about the skiing!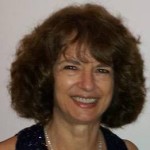 Suzy
Characterizations: funny, right on!