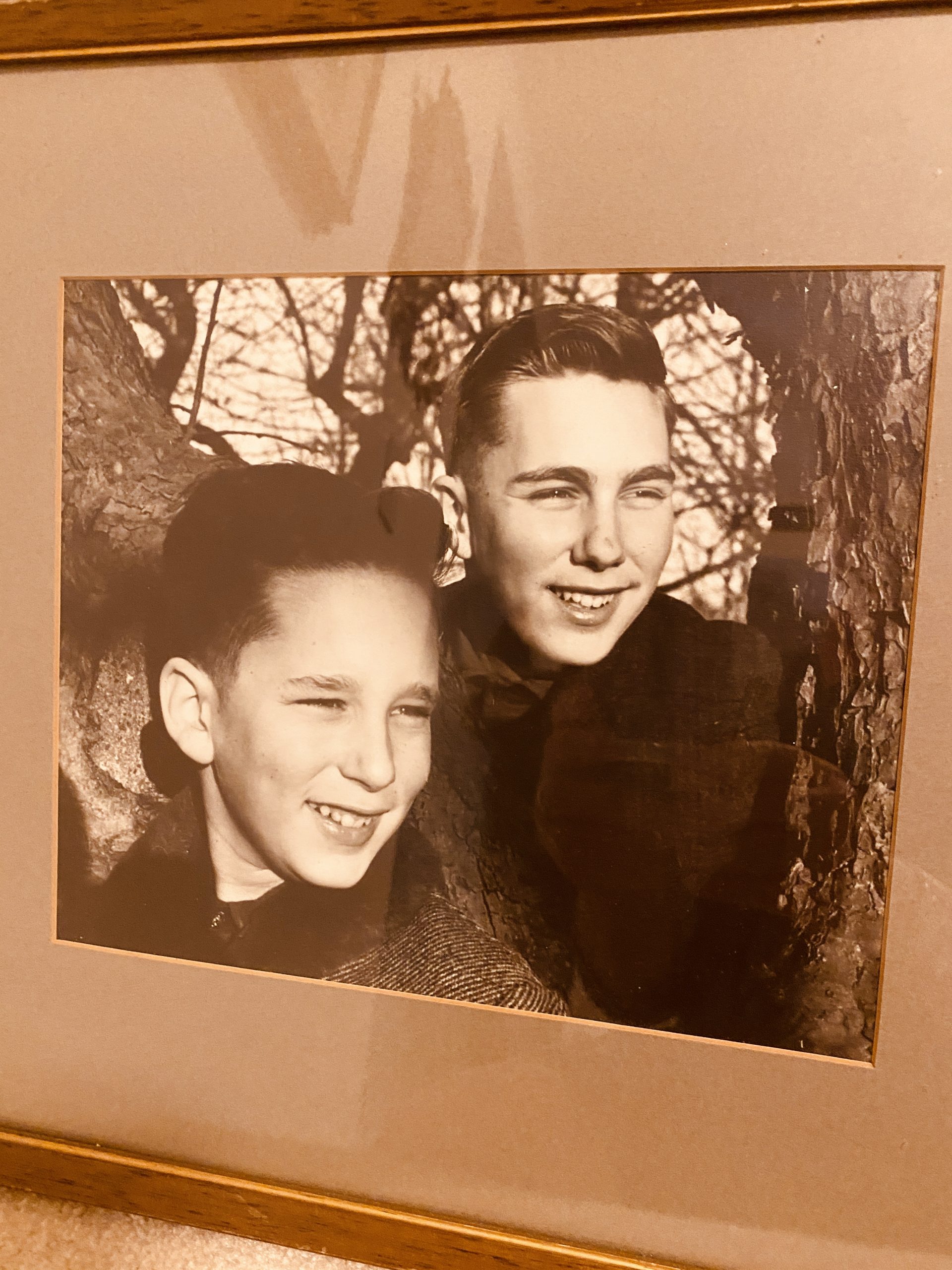 Obvious choice: reconnecting with now-wife decades after junior high crush.  Lovely, but too obvious.
So….brother Tom.
Not unfriendly, but distant for many years.  Dynamic bad with my then-wife.
Then, our mother dying.  Brings us closer together: during and after.  Tom's lovely relationship with my now-wife makes bond even stronger. We're still very different, but tight as can be.
Last year, we researched a collective move to Portugal if Trump won. Delighted to be spared that, but, ironically, pandemic still keeps us apart. Hope to all vacation there when travel is finally safe.
Happy ending!
(RetroFlash 100 words)
Serious Tom                                                           In repose
John Shutkin
Characterizations: moving, right on!