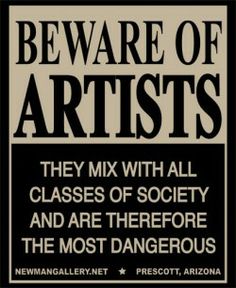 Turn your skills, your craft, your art into a weapon.
I joined Students for a Democratic Society (SDS) as part of a journey that began during my parent's bout with the McCarthy era and rafted downstream on Americana's romantic river — Mark Twain's Huck Finn, Carl Sandburg's earthy Lincoln bio, Jack Kerouac's road trips, I.F. Stone's relentless Washington reportage, hitchhiking, hot rods, rock and roll, and the blues.
I banned the bomb and discovered that we shall overcome at Quaker work camps where I was introduced to folk music's American narrative. SDS — Students for a Democratic Society — provided a natural next step for an eyes-wide-open kid.
So I hooked up with my folkie comrades from Swarthmore, and off I went to South Philly, where the people lived very, very poor. We were determined to bring Jobs or Income Now! to an out-of-work community.
I was younger than most SDSers and lacked the political-science background of my cohorts. I learned about poverty — not by living it, but by reading Michael Harrington's persuasive portrait of The Other America.
In my other America, I found the work to be frustrating. The African-American, Italian, and Polish longshore workers didn't speak to each other. Why would they speak to us?
Nonetheless, spaceship SDS persevered into the hot, humid Philly summer. My father died. Family apocalypse shattered my ties to SDS. I returned home to care for my family, then wandered aimlessly until I returned to campus. Reeling from unrecognized grief, I took shelter in the theater.
*
I had been an actor since I was seven. In college, I acted the classics and — as the world turned weird — I collaborated to create the world's first comic-book drama, "Rat Man Meets the Fifty-Foot Hindu." I played the hindu, who had vowed to avenge the murder of the sacred cow.
Although I had always been a political animal, my theater experience was limited to the classics or naturalists like Ibsen and Chekhov, revolutionary in their day but far removed from the growing tensions of mid-60s America.
On a hot Saturday in San Francisco, I first saw the Mime Troupe, a radical theater company that mated rowdy comedy with astute political analysis on a stage that stretched from the marketplace theater of 16th-century commedia through the Marxist expressionism of Weimar Germany's Bertolt Brecht and Kurt Weill.
My mind was blown. The Mime Troupe had, in one afternoon, synthesized my theater animal and my political beast. Together, we surged into civil conflict, cultural crises, and the clashing communities of wartime America and the New Left Revolution.
I was ecstatic! So my beloved theater would become my political work as well! Ohhhhh, man! Too cool!
For the following decades, I've continued to shoot the world through the lens of theater, music, film, and — as always — writing. Hey, it's a tough job, but somebody's gotta do it.
*
Today we deal with the stunning manifestation of an erupting civil conflict. Although this crisis has been building for decades, our recent election throbs, an open wound, while behind the curtain, the faceless specter of dying capitalism continues to work its levers with trembling, age-spotted hands.
Endless war drains public pockets, funneling funds upward through warmongering contracts, spilling peoples' taxes into corporate coffers and CEO pockets. Eroded healthcare abandons those who struggle under stress, junk food, and pollution's vicious messenger, cancer.
Our great Mother has been poisoned. History dissolves into planned amnesia. Entertainment is idiotic. Education and knowledge wither from malnutrition, breeding ignorance into a population that doesn't know what it doesn't know.
The deprived, exploited and abused, weeping tears of rage, seek blind retribution by clinging to the legs of a malicious buffoon.
*
We will move forward through grief's dull corridors, suffering denial and anger, bargaining for relief, sinking into depression. But we need not accept the spectacle of abuse. We can trade acceptance for resistance.
What is to be done?
Grieve, retreat, travel, rest.
Awaken your political beast to make love with your imagination and spirit.
Avoid the mainstream media. They have played us for too long.
Choose your own news. Good information will clarify your thinking.
Avoid uncivil and ignorant discourse.
Seek outlets to make your voice heard.
Here, we are writers. Do not stop to undermine your writer's identity.
Channel your grief and anger into words.
Turn your skills, your craft, your art into a weapon.
*
And, from playwright Bertolt Brecht, whose art was born in the kaleidoscope of Weimar Berlin and forged in the fight against fascism… "Change the world; it needs it."
Charles Degelman
Writer, editor, and educator based in Los Angeles. He's also played a lot of music. Degelman teaches writing at California State University, Los Angeles. 
Degelman lives in the hills of Hollywood with his companion on the road of life, four cats, assorted dogs, and a coterie of communard brothers and sisters.
Characterizations: been there, moving, right on!, well written