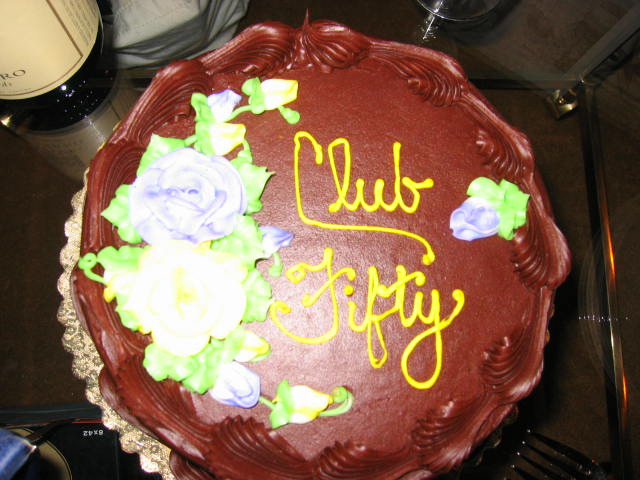 Spoiler: this story won't be much of a fun read for Retrospect friends, since it's full of inside jokes that are ten years old.
Celebrated the milestone with my own "Cool Girls Are 50" club.
Being a rather controlling individual, I decided not to leave anything to chance and organized my own 50th birthday party. Ahem, a decade ago by now. Girls' getaway weekend in beautiful Mendocino, CA. Guests included:
-my boss.  Crazy, right? But she's a bestie. Years before we had similar jobs in different parts of Stanford, and would call each other of a morning to try to answer the existential questions of why are we here? what is our purpose? what are you doing today? I retired twice from the university — and each time she has called me back for another fun job.
-my longest work friendship that transferred into a lifelong bond. She and I met in our first jobs at Stanford, and she has stayed true through good times and bad and over long distances. Godmother to both my sons.
-college roommate. Back together after a long separation of distance and busy-ness, we picked up right where we left off.
Each of these friends has a treasured and unique relationship with me — and they share some common traits. One of which is the love of a good turn of phrase, and rollicking good humour.  In celebration of my birthday, my roommate wrote the following future "press release" to be read out when I turn 75 (a ways in the distance even yet.) The picture is of one of the girls' weekend participants reacting when she is mentioned in the release. Shared here for the amusement mainly of friends and family, full of in jokes.
SUSAN HANSEN CELEBRATES 75 YEARS
STANFORD UNIVERSITY PLANS CELEBRATION
May 26, 2031 –  PALO ALTO  Mrs. Susan Hansen, Professor and Corporate and Foundation Relations Director Emeritus at Stanford University, will turn 75 on Saturday in a special celebration, Stanford University President Donna Lawrence announced today.
After retiring from Stanford as a successful fundraiser for the School of Engineering in 2006, Mrs. Hansen went into the importing business. Co-founder of the ubiquitous  RH Pumpkin, Mrs. Hansen grew the business internationally and eventually bought out Gumps, See's Candies and luxury textile producer, Matteo.  Ten years ago, Hansen's eldest son, Jay, was persuaded to take over as CEO of RH Pumpkin, adding to his duties as owner of J Tequila.  He has since grown the business to include the wildly popular pumpkin-shaped tequila bottles.
While her empire grew, Mrs. Hansen earned her MA in Environmental Studies, and a  PhD in Khymer. She then started the first School of Cambodian Imports (SCI) at Stanford and was its only tenured professor for the first 2 years.  The school is now located in the Susan Crain Hansen building at Stanford, which was erected in 2028. The architecture of the building has long been the subject of debate among students, as to whether is it shaped like a pumpkin or a tomato.
"Susan has been a great friend over the years," remarked President Lawrence, who was recently persuaded to join Stanford as President, after having served as President of the US Olympics, and the PGA (after the merger with the LPGA).
US Secretary of Agriculture, Linelle Russ, will be the keynote speaker at Mrs. Hansen's birthday bash. A longtime friend of the "birthday girl", Ms. Russ worked closely with Mrs. Hansen on the development of the hybrid Linelle "tomatkin", and was the chief landscape architect of the tomato and pumpkin patches surrounding the SCH building.
Also speaking at the event will be co-founder of RH Pumpkin, Deborah Reno. Ms. Reno will be arriving from her Alpaca Ranch in Argentina where she lives with her husband, Luc Reno, son of actor Jean Reno.
It is expected that the Hansens' youngest son, Chris, will perform his latest hit, "Backpacker's Hovel" at the ceremony, accompanied by his Grammy® Awarding winning jazz band, Spud.
Following the celebration, Mrs. Hansen will join her husband, Stephen Hansen, at their vineyard in southern France.  Mr. Hansen, after having a successful career in computer engineering, is known for resurrecting the fledgling "Goats do Roam" varietal to international acclaim.  Mr. Hansen was named honorary mayor of Nice, after initiating Wi Fi access throughout the city.  The Hansens will be joined in France by close friends Meg Ryan, Kevin Kline and A. Gauche Louise.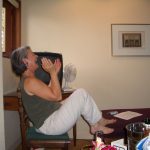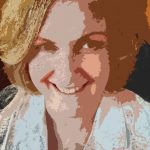 Susan
Characterizations: funny