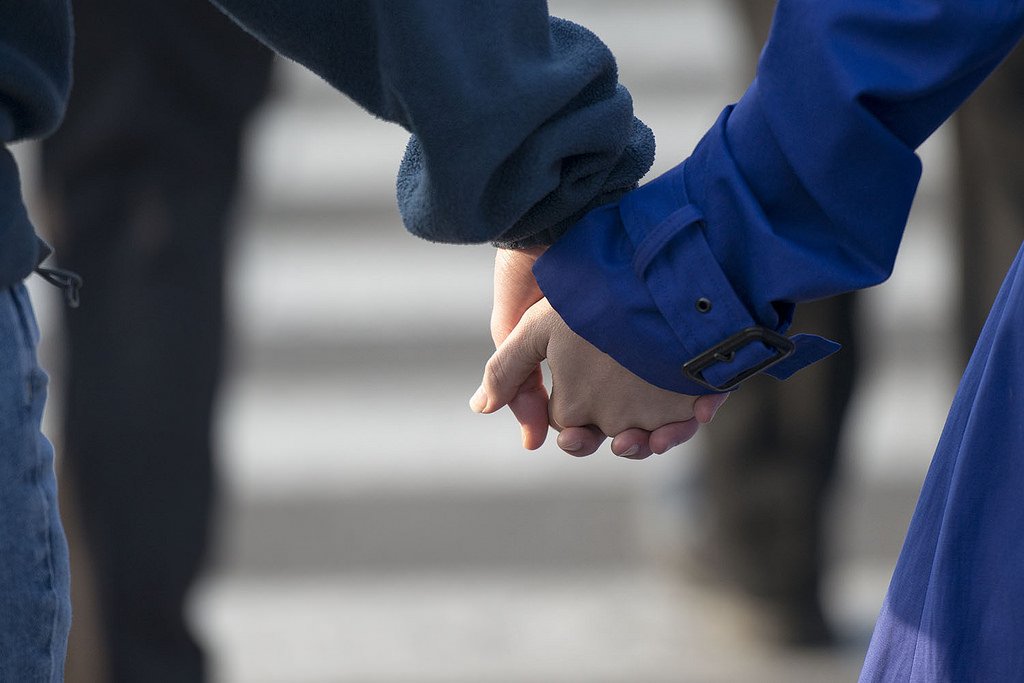 "Good news. We have a songwriting assignment. A chance to make some money," Joe says. He stands next to my piano, a two-day-old turkey leg in his hand, waving it at me like a conductor's baton. As usual, Joe raided my refrigerator the moment he arrived at my Astoria apartment, looking for spit-backs and doggie bags—the detritus of a skinny single girl's sad culinary life.
I glance up from the piano and listen to his James Taylor-inspired voice sing the lyric we have crafted and feel dizzy with love, maybe for him, maybe for me, maybe for art. We do not have a romance, but this must count for something.
We had planned to work today on a new song—"Eight Miles Home"—for the play Joe is writing about Thomas Jefferson. Joe rocks back and forth on the balls of his feet. He's hyped up, even though exhaustion cloaks his pale blue eyes. Like me, he maintains a patchwork schedule of gigs, bouncing from the Actor's Studio to the television studio to the Madison Avenue restaurant where he serves gourmet morsels to swanky East Side guests.
"One of the customers at the restaurant last night—a regular named Judith—knows we write songs together. She's financing a tree project in Israel— one of those forest in the desert things— and she wants a theme song."
"A theme song. About trees in the desert? Cool."
"That's the good news. The bad news is that we have to tie it into world peace and brotherhood."
"Jesus."
"Exactly. She wants 'We are the World.' But about trees."
It is 1986. I am twenty-eight years old. The sloping lines traversing Joe's sun-faded face tell me he has at least fifteen years on me. I repeatedly ask him how old he is. He refuses to answer.
We met each other three years ago, when we were hired as actors for an industrial training film for a television network, but we really got to know each other when we began writing songs for Joe's Thomas Jefferson project. We're both divorced and scuffling to finance our New York City lifestyles. In addition to his burgeoning career as an actor/writer/waiter, Joe is supporting a teenage son and trying to scrape together enough money to buy his downtown studio apartment. I play the piano in several midtown hotels (midday at the Marriott, cocktail hour at the Sheraton, late nights at the Hyatt), and grab as much acting work as I can. I date inappropriate men, buy shoes that are too expensive for my piano girl budget, and, like so many of my wannabe uptown friends, spend too much time in a hair salon, having my hair painted various shades of gold.
Deep down, I'm really a songwriter. Joe brings me back to the truest part of myself, the part that can start with silence and create, for better or worse, a piece of music. When Joe shows up at my apartment, I know where I'm supposed to be—somewhere in the middle of the second chorus, looking for a bridge. I glance up from the piano and listen to his James Taylor-inspired voice sing the lyric we have crafted and feel dizzy with love, maybe for him, maybe for me, maybe for art. We do not have a romance, but this must count for something.
It takes four or five songwriting sessions, a plate of cold gnocchi, three slices of stale pizza, a few bottles of wine (for me) and half a chicken, but eventually Joe and I come up with a song for the tree project. It's called "If We Believe." We record and submit the demo to Judith. We get the gig, along with a hefty (for us) paycheck. In return, we are expected to show up at a synagogue in Princeton, New Jersey, to present the song to the congregation at a special ceremony.
*****
Several months later, we rent a dark red Toyota and drive to Princeton. Joe will sing, I will play the piano and sing along on the chorus. We practice in the car, puffed up by the prospect of getting paid to do something we love. I'm teetering on the edge of thirty and Joe has clearly crossed the middle-age super highway, but we feel like two kids on a road trip, unbreakable, singing a song that will open doors and hearts and pay for a few months of turkey dinners and blond highlights.
We enter the synagogue. Judith, a large woman wearing small glasses, greets us. I ask about the piano.
"There's no piano," she says. "This is an Orthodox synagogue with restrictions on musical instruments. Sorry. I didn't know. I'm not a member here. You'll have to sing aca-aca-aca . . .?"
"Acapella?" Joe and I say. Our voices, so strong and confident in the Toyota, now sound squeaky and thin.
"Yeah, that," says Janet. "It will be wonderful. I think the governor is coming. Here, put this on. She hands Joe a yarmulke. "Now go sit down. Here's a program. You're on at the end of the service."
We slide into a pew. "You got a bobby pin or anything?" Joe says. "This thing won't stay put." I dig in my purse, find a paper clip crusted with hair spray and face powder, and use it to clip the yarmulke to a strand of Joe's thin blond hair. Thomas Jefferson would be proud.
"There." I say.
"Uh-oh," he says, as he reads the program.
"What?" I look around. People stream into the synagogue and take their seats. It's a somber crowd.
"Jesus," he says.
"What?"
"This is a Holocaust memorial service. We are singing to honor the dead and pay tribute to the survivors."
"Joe, we can't sing a song about trees and world peace at a Holocaust remembrance service. What is Judith thinking?"
"I guess she wants a good venue to launch her project? She believes in our song."
"Yeah, but she doesn't have to get up there and sing it on the saddest day of the year. What am I supposed to do? I'm not even a real singer." I wonder if it's too late to bow out. Or sneak out. This service is too meaningful to be marred by a piddling pop song about seeds and branches and strangers far from home. I feel wildly incompetent, out of place, and panicked. "Joe," I say. "What are we going to do?"
Joe puts his weathered hands on either side of my hot face. "Rob," he says. "Be strong. Trust yourself."
The service proceeds. The elderly survivors of the Holocaust stand. We pray for them. The Rabbi asks the family members of those who perished to also stand. We pray again. Hundreds of people are now on their feet, wounded and sad, but still, somehow, hopeful. It is the most emotional thing I've ever experienced.
Joe leans over and whispers in my ear. "Time for a little music. We're up next."
Tears clog my throat, in that familiar place where songs are born.
"I can't." I say.
Joe grabs my hand. "This isn't about you."
It's not about me. Why haven't I ever thought of that? A composer serves the project; a performer serves the song. It's not about me. And just like that, my fear fizzles. I can do this.
The Rabbi introduces us and asks the congregation to remain standing during our song.
Joe looks at me, nods, then white-knuckles the lectern and begins to sing in a voice so luminous that I forget to feel like an imposter. I sing with him on the chorus. The audience joins us and our combined voices seem stronger than all the evil in the world. A fleeting musical illusion, but still, I believe.
We finish the song and I look at Joe. His yarmulke has slipped over one eyebrow and there are beads of sweat on his cheeks. Or perhaps they're tears. My heart fills with joy, with relief, with respect. I love this man, in a way I can't explain. Or maybe I just love our song.
*****
After the service we meet Judith and her husband, Alex, in the parking lot. They offer to take us to dinner, but it's a Monday night and their favorite fancy restaurants are closed. The only thing open in the area is an IHOP, which hardly seems fitting after what we've just experienced. Joe, as always, is starving—but Alex, Judith, and I veto the blueberry pancakes and opt to head back to Judith's home, where she will prepare a light meal.
Alex and Judith, speed demons, drive matching Jaguar convertibles. Joe and I pile into our Toyota and drive as fast as we can to keep up with them. Judith directs us to park outside the gate, on the side of a large circular driveway. She summons us over an intercom and the gate swings open.
In addition to matching cars, Judith and Alex have matching villas.
'We love each other," she says as she meets us in the foyer. "But we really don't like living together." Every surface of her living room is stacked with huge piles of notebooks, magazines, periodicals, newspapers. I've never seen so much paper in one place. No wonder she wants to plant a forest.
"I don't cook much," Judith says. "But I have some wine and a package of frozen hotdogs."
"Wine sounds great," I shout.
"Hotdogs for me," says Joe. Judith retreats to the kitchen. Alex, a tiny man, has disappeared. Perhaps he's hiding behind one of the towers of New Yorker magazines. Joe moves a wobbly stack of folders and sits down next to me.
"I'll just put these hotdogs in the microwave," Judith yells from the kitchen.
"Don't eat the hotdogs," I whisper to Joe. "They may have been in that freezer since 1972."
"Rob. We should be polite. If she's taking the trouble to make hotdogs, we should eat the hotdogs."
"No way," I say. I sip a glass of sweet wine. Judith brings Joe a fancy white plate with a gold rim and one hotdog on it."
"Thanks, Judith,"he says. "That looks delicious. You have any ketchup?"
I kick him under the table and a pile of paperbacks tumbles to the ground.
"I don't think so," says Judith, discovering a large plate of half-rotten grapes underneath a periodic journal. "But, here. Have some grapes."
"No, thanks," I say. Joe adds a few grapes to his hotdog plate and cocks his head to study his plate. Still Life with Grape and Hotdog: Princeton, New Jersey.
We talk for a few minutes. Judith thanks us for our song; we thank her for her hospitality.
"What an honor to be part of this special evening."
"Better go quickly," she says. "In three minutes the guard dogs will be out. The gate will open automatically for you."
"Guard dogs?" I look behind me and see four Dobermans racing down the driveway. They're practically nipping at our boots as the gate closes behind us. We can hear them snarling on the other side of the fence.
"That was close."
"I don't feel so great," says Joe.
"I told you. Poison hotdogs," I say. "I'll drive."
"Wait, wait!" Judith shouts from the other side of the gate, her voice muffled by the barking Dobermans. "Take the grapes, so you have a snack for the ride home."
"Thank you," we say.
"I'll just leave the bag here on my side of the fence. You can reach through and fetch it. Bye!"
"Let's go, Joe," I say. "The Dobermans are freaking me out."
"What about the grapes?" he says.
"Leave them. No way I'm going to reach under that fence. Those dogs will rip my arm off. And I have to play at the Marriott tomorrow."
"Yeah, but they're free grapes. "
"They're yesterday's grapes, Joe." But he doesn't hear me. He grabs a stick from the side of the road, and, with the Dobermans growling and snapping at it, manages to pull the bag under the fence.
We drive home, the rotten grapes on the seat between us. We don't say much, and we're certainly not singing.
*****
Years pass. We do not become the next Goffin and King, Lennon and McCartney, or the Bergmans.  As so often happens in show business, the slow-moving blob of real life overtakes art. Joe gets a lot of film work, falls in love with a beautiful young dancer named Elizabeth, and marries her. He changes his name, changes his image, moves to the West Coast, and becomes a movie star. I meet the love of my life—a jazz bassist named John—marry him, and have a baby. We decide to move to Europe.
In 1994 I see Joe one last time, right before my husband and I leave New York. He looks rested and happy. And tan. We discuss projects we'll never work on and songs we'll never write. He eats a salad. A salad!
"I can't remember the key of the tree song," he says.
"D major. You always sound good in D major. It's a hopeful key. Bright."
It's time to go our separate ways. Joe has been more than a friend, less than a romance. We have forged an artistic partnership based on naivety, courage, old food, and the misguided-but-beautiful belief that a handful of well-crafted songs will connect us forever. Love songs, in a way.
He hugs me goodbye. I will play our music for decades to come. People might move on, but a song? Our songs are forever—aural snapshots of an innocent time; small globes of musical light that roll through my memory and trigger flashes of happiness.
"Be strong," he says to me before we go our separate ways on Seventh Avenue. "Trust yourself."
"It's not about me!" I say, repeating the words that got me through the Princeton gig. "I promise to remember that. It's not about me."
"It never was," Joe says. "It was always about the song."
***
Robin Meloy Goldsby is a Steinway Artist. She is the author of Piano Girl; Waltz of the Asparagus People: The Further Adventures of Piano Girl; and Rhythm: A Novel.  
Brand new: Manhattan Road Trip, a collection of short stories about (what else?) musicians. Go here to buy Manhattan Road Trip!
Sign up here to receive Robin's monthly newsletter. A new essay every month!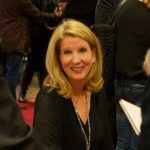 robingoldsby-de
Robin Meloy Goldsby is the author of Piano Girl; Waltz of the Asparagus People; Rhythm; and Manhattan Road Trip. She has appeared on National Public Radio's All Things Considered and Piano Jazz with Marian McPartland. Robin is a Grammy-nominated lyricist and has received a Publishers Weekly Starred Review for her book, Piano Girl.. A Steinway Artist and cultural ambassador with artistic ties to both Europe and the USA, Robin has presented her reading/concert program for numerous women's organizations and embassies worldwide.
Characterizations: well written