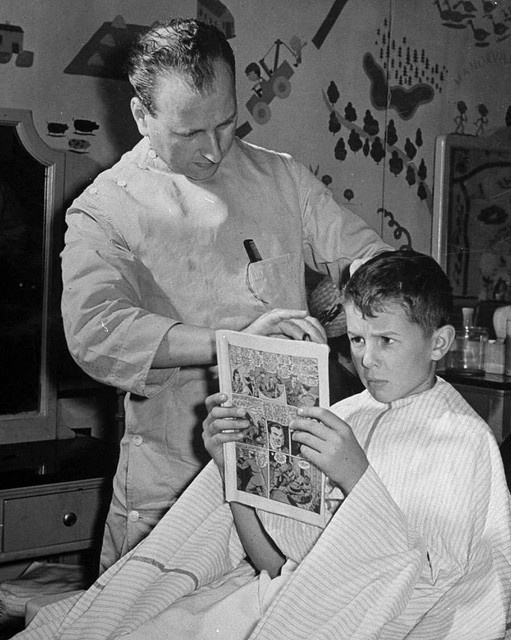 My family had a rule: No comic books. We could read books, newspapers, cereal boxes, Time, even Mad Magazine—but no comic books.
My family had a rule: No comic books.
This rule was suspended, however, at the barber shop. My barber, Tony, kept a stack of comic books as high as the table. I never minded waiting for my haircut —if you had asked for an appointment they would have laughed you out of the shop—as long as there were comics I hadn't read.
i was a voracious reader, with the latest Hardy Boys or Tom Corbett or Tom Swift book always in my briefcase. (Kids of today, I scoff at your backpacks.) I ordered six books at a time from the Scholastic Book Club—as a young piano student, I particularly remember a kids' biography of Van Cliburn, who had just won the Tchaikovsky competition in Moscow—take that, Communism!—and kids' versions of bestsellers like Kon-Tiki. If comics were slumming, I didn't care. I devoured them like forbidden fruit.
Superman was my favorite. There's something about the infinite possibilities of superpowers to a young kid whose mom micromanaged his life. I liked Batman too, and The Flash, and even Wonder Woman. Other superheroes paled by comparison, and reading only once a month, I could never quite keep The Green Hornet and The Green Lantern straight. If I had read all of those or someone else got to them first, I was satisfied with Archie & Veronica or Donald Duck. The only comic I wouldn't touch was Prince Valiant.
When I was in grade school, my mom took my little brother and me to Tony's together. In junior high, she'd hand me the $2.25 and I'd ride my bike. I never minded going to the barber. The comics were always waiting. Of course, by high school I had to pay more attention to the actual haircut. Long hair was in. Not too much off the top, Tony.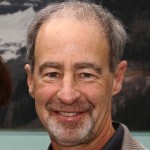 John Zussman
John Unger Zussman is a creative and corporate storyteller and a co-founder of Retrospect.
Characterizations: well written