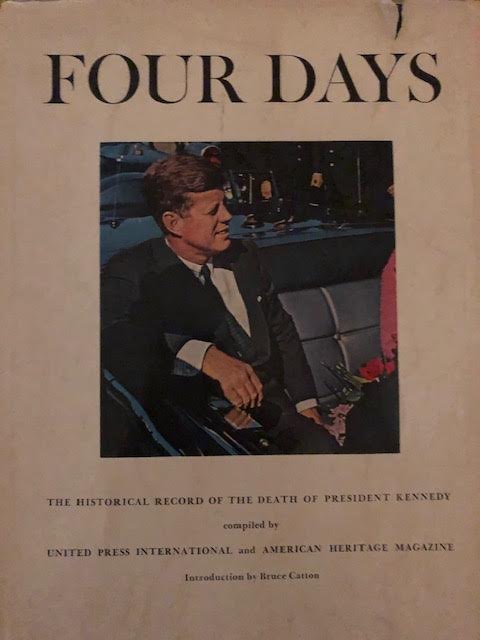 We moved from Detroit to our newly-built home in Huntington Woods (about 2 1/2 miles northwest of our Detroit location) on October 1, 1963. Rick and I had already started in the Royal Oak school system and we were in shock. We were both young in our classes, having needed to skip grades due to the vagaries of the Detroit school system. Rick was half way through high school, so at least could be in choir and work on the school newspaper, but he made few friends.
I was a loner, geek, mocked by the sophisticated girls who had all been together forever, and whose mothers were also friendly. The school was K-6; we were the oldest at this school now, so entering into that climate was challenging at best. It was devastating for me. Yet I was still one of the smartest, a truly awful combination. The teachers and counselors told me that in the fullness of time, I'd be fine.  That didn't help me in that moment.
For the first several weeks of school, Dad had to drive me out to the suburban school (which recessed for lunch). My mother arranged for me to go home with someone from my class for lunch, or drive out and take me to a local fast-food restaurant, which I rather enjoyed, then come back and pick me up at the end of the day. The big moving van unloaded everything at the new house on that first day of October, but there was still a punch list to be finished (as is always the case in new construction). It was a few weeks before the house was finally finished and we felt settled.
The stress of the move and the unhappiness of her children was too much for my mother. She had a complete nervous breakdown sometime around the end of October and took to her bed. I don't remember her leaving it at all for weeks and weeks. We had full-time cleaning help, who picked me up from school and my mother's sister, Stella, came in from Cleveland to run the home. A depressed hush fell over the household. Mother was on a strong medication to treat "depression, anxiety and nervousness".
This was the home scenario when word came to our class on the afternoon of November 22 that something terrible had happened. Our teacher told us nothing more than that. He stepped out of the classroom and a buzz went up about what could have happened. One wit said, "I know! They've poisoned our bubble gum!" Yeah, serious thinkers, these girls. Unconfirmed rumors about the assassination floated. The teacher came back, told us that the President had, indeed, been shot, but warned us not to tell the younger students and look out for them on the way home.
I raced home, turned on the TV for confirmation and went upstairs to my mother to give her the horrific news as she lay in bed. I burst into tears. I honestly don't remember her reaction. Certainly no comfort came from her. I believe she asked me to leave her room. But soon the edict came down: the news was too depressing. She didn't want the TV on in the house (though from her bedroom, she couldn't hear it). I was not allowed to watch much of the coverage throughout the following three days.
My father's 50th birthday was November 23. With the help of my two aunts (my mother's oldest sister lived in Greater Detroit, as did most of my father's siblings), there was a 50th birthday party/house warming party planned, even with my mother in her current state. One sister lent her a pink satin bed jacket, so she could receive visitors in bed. It was too late to cancel it, despite the devastating news from the previous day. The family gathered, marveled at our new home, sampled the proffered food, sang "Happy Birthday", visited my mother in bed. It was surreal, like something disconnected from time. We couldn't actually be happy, given what had just taken place in Dallas the day before, and with the "hostess" in bed. I've always referred to it as the saddest party on earth. I remember no joy, even though it was probably good to be with family at such a moment.
I was sent to neighbors for most of the three day period of mourning for the President. The Pearlmans had four children, one was my age and in my class in school, a real friend; a daughter two years younger, with whom I became friendly; a year-older son who sort of tormented all of us, and an older, brilliant son, who would soon be off to Harvard. (I remained in touch with the parents until their deaths.)
I did not get to the funeral, nor see John, Jr salute his father's casket though I had devoutly adored the Kennedys since seeing the movie "PT 109" years earlier (it had nothing to do with politics and everything to do with image). Those iconic images were lost for me.
I begged for, and was given, an early Chanukkah present: a OUIJA board, which I took over to the Pearlmans and we played with that by the hour. They were a wonderful distraction, but I never got over being denied the opportunity to mourn for the fallen President with the rest of the country and work out my grief collectively.
I became obsessed with the assassination and all things Kennedy. The Featured Photo is the first (of many) books I bought on the topic, this one purchased with my own allowance money. I didn't get to the news stand quickly enough (I wasn't quite 11 years old), so did not get a copy of Life Magazine from that week, but have MANY more from subsequent anniversaries. I clipped every newspaper story about the family. I have two banker's boxes filled with magazines and clippings, and shelves full of books, too many to enumerate here, but here is one comprehensive, famous one.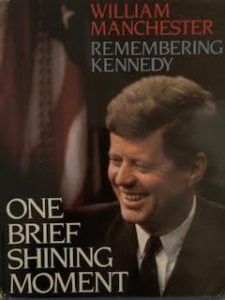 I have a dear friend who lives outside of Dallas. I visited her for the first time in that location in the brisk winter of 1994. Knowing my Kennedy obsession, we drove down to Dealey Plaza. We stood on the grassy knoll and looked in all directions, imagining the events of that long-ago Friday (I've seen the Zapruder film). We went to the Book Depository Museum and looked out the window. I wrote a cri de cour in the Visitors Book. I thought it would be a cathartic moment, but I did not have a revelation, nor find closure.
There is nothing more for me to do. I know of my psychic wounds. The participants are dead. Those four days are inextricably bound up with national and family trauma and the psychodrama of young adolescence from which I try to move on. I hope the nation does not ever head down that path again.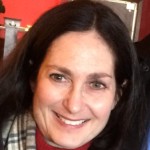 Betsy Pfau
Retired from software sales long ago, two grown children. Theater major in college. Singer still, arts lover, involved in art museums locally (Greater Boston area). Originally from Detroit area.
Characterizations: moving, right on!, well written