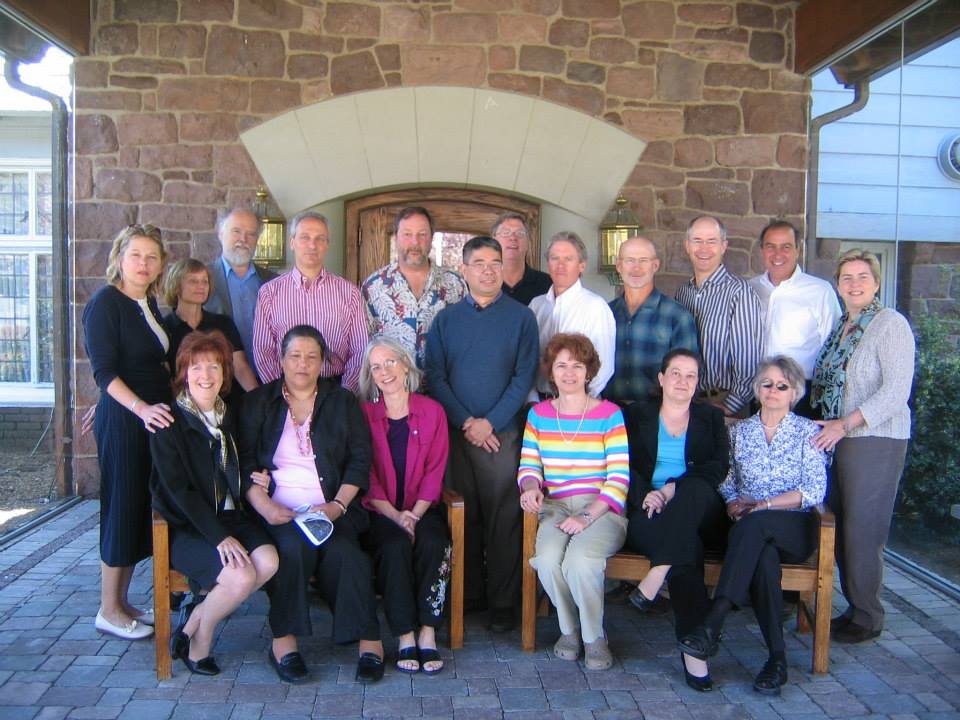 My high school was a small, selective public high school on the campus of Montclair State College that admitted 30 students in each grade, 15 boys and 15 girls. It went from seventh through twelfth grade, so you can imagine how well we got to know each other, such a small group spending six years together. We kept in touch after high school for a while. Several of my classmates came to visit me in Cambridge, since that was the epicenter of the college universe at that time. But years passed, and we gradually drifted apart. In those days before the internet, it took some actual effort to keep in touch. And especially after my parents sold our house and moved into a retirement community in central Jersey, there wasn't even the possibility of seeing old classmates when I came home to visit.
The school was shut down some time in the mid-70s, so there wasn't any infrastructure remaining to plan or hold reunions. I found out later that there had been an informal 20th reunion in 1988, organized by classmates who still lived in Montclair, but nobody knew how to get in touch with me, so I didn't know about it. And I was having a baby that summer, so I'm not sure if I would have been able to make it back to New Jersey anyway.
Some time in the early 2000s I discovered a website called classmates.com and signed up on it. There were two levels of membership. With a free membership, you could see the names and profiles of other people from the schools you had attended and maybe also send them a message. With a paid membership, there were more options and you could get more information. Naturally I went for the free membership. I can't remember if I made any connections on the website, but the one valuable thing that occurred was that I got an invitation to an all-class reunion that someone from the class of '62 was organizing, to be held in April 2006. She sent the notice to everyone who had registered on classmates.com, and asked us all to pass it on to any other people for whom we had contact information.
How was it possible to have an all-class reunion, you say? The school only started in the 1930s, and ended as I said in the mid-70s, and there were 30 people in each year. So even if everyone showed up, that would be a smaller crowd than a lot of high school classes – 40 years times 30 people equals 1200 – and of course you would never get everyone showing up. The event was to be a Saturday night dinner-dance at a restaurant in northern New Jersey fairly near the campus of the college where the high school had been located.
At that point I think I was in touch with only two people from the class, Robin and Bruce. I had found Robin through an internet search, because she was teaching a class at the Lexington, Mass. Adult Center, and her name popped up on their website. Key to finding her, of course, was the fact that, although she had changed her name when she got married, she was now divorced and had gone back to using her own name. So we had been in touch for a few years, and in fact my kids and I had stayed with her in Lexington when we visited Harvard on Ben's college tour in 2005. I can't remember how I found Bruce, it may have been as a result of the planning list for the all-class reunion.
My job at the time was not that demanding, and the lure of the internet was strong. I could sit in my office and surf the net without anyone knowing. I decided to try to track down everyone from my graduating class, which was actually only 24 people, not 30, because we had lost some along the way, either because their families moved away or they just decided to go back to the regular public school. Bruce had the same idea, and so we ended up splitting up the class between us. And in a matter of a few months, we found EVERYBODY! I wish I had a clearer memory of what search techniques we used. The men were easier to find than the women, because most of the women, even in that increasingly feminist era, had changed their names when they got married, something I never could have done. But we found them all. And two-thirds of them came to the reunion.
We turned it into a three-day event. Those of us who didn't still have parents living in the area all stayed at the same hotel, and Friday night we had a class dinner at the hotel restaurant. Saturday morning there were tours of the college campus, and of the former high school building, which were arranged by the all-class reunion organizers. Saturday evening was the big dinner-dance. And on Sunday, one of the women who still lived in the area generously hosted a brunch for our class at her country club (where the featured image was taken).
Everyone in the class was still alive and reasonably healthy in 2006. Since that time two classmates have died. So I'm glad we had the reunion when we did.
On the other hand, my attempts to find friends from elementary school and from summer camps have not been successful at all. I'm sure it is because all the women got married and changed their names. Every woman who I was friends with in the '80s (when I got married) kept her own name, or else hyphenated, so I thought the  custom of name changing had died, but obviously I was wrong.
The person I have tried hardest to find, with no success, is Amy, my roommate from the Syracuse summer program who I wrote about in a couple of earlier stories. I have used every search technique I can think of, and reached only dead ends. But I will keep trying!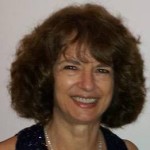 Suzy
Characterizations: right on!