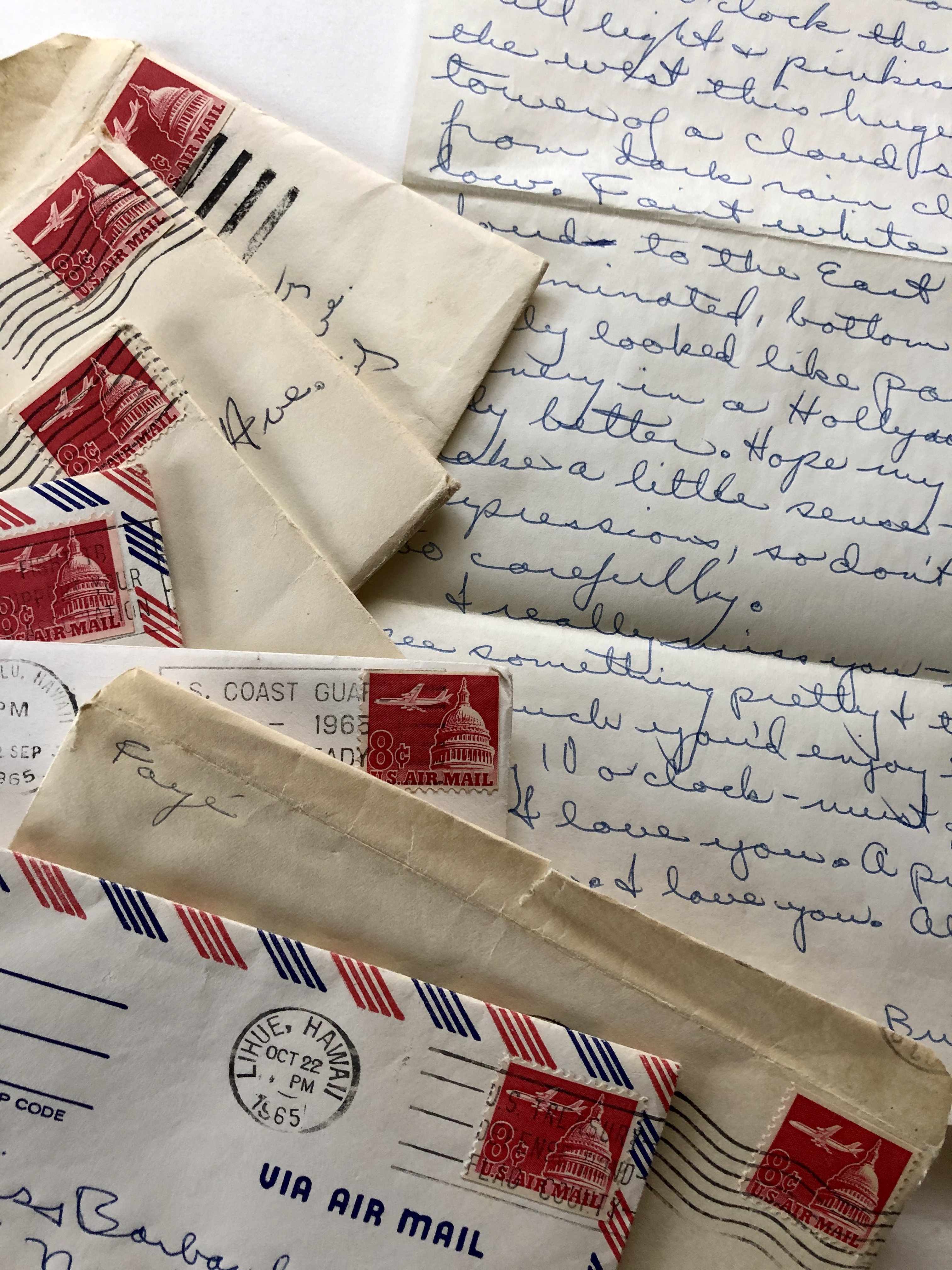 I use Burt's Bees Coconut & Pear Lip Balm, but as a teenager I used Blistex. To this day, just the thought of that minty scent evokes a memory of standing in front of the mirror in the drafty women's bathroom getting ready to see Bruce.
Or maybe that's part of why I eventually "ghosted" him. I didn't yet have the maturity, the empathy, the compassion that being involved with someone like him would have required in the long term.
I met Bruce Fayé while on a camping trip in Lake Tahoe with my family. I was 17, he was a year or two older and worked in the restaurant in the park we were staying in. Once our eyes locked – contact! In the brief time remaining we spent every moment together we could wrangle — a day on the beach, his work breaks, and lots of heavy petting wherever we could find a little privacy during the long evenings when my mom and dad went off to play at the Cal Neva Lodge. Situated on the border between California and Nevada, gambling was legal there.
Bruce mentioned that he'd grown up in Hawaii; other than the facts that it had not long ago become a state and that my grandmother had taken a cruise to Honolulu with her lady friends, I knew little about it. He raved about Hawaii; I raved about Disneyland. He had family in Southern California, and we made plans to meet up the next time he came for a visit and I'd take him to Disneyland.
As the end of my vacation drew near, we exchanged addresses and ardent promises to stay in touch, and when it was time to go, he walked me to the packed and now dirty white station wagon, soft puffs curling out of the tailpipe in the cool morning air, where my family sat waiting and pretending not to watch us as we kissed goodbye and even cried.
Bruce did come to Los Angeles, just a few weeks later, ostensibly to visit his aunt, and I had the chance to take him to Disneyland. He was not impressed. I took it personally. Then he left for Hawaii, to move back into his family home, and though somewhat diminished, our ardor smoldered via snail mail for a while. Bruce was a deeply thoughtful writer, sensitive and romantic. He also described surf and sunset poetically, but frankly those parts began to bore me. I quickly scanned for and savored any mention of love, of me. It's only as an adult that I'm struck by the melancholy, even depression, that lay within the lines. Or maybe that's part of why I eventually "ghosted" him. I didn't yet have the maturity, the empathy, the compassion that being involved with someone like him would have required in the long term.
"Tonight was most pretty. About 7 o'clock the sky was still light and pinkish, and off in the west this huge white tower of a cloud springing from dark rain clouds down low. Faint white puffs of clouds to the east—top half illuminated, bottom dark. Really looked like painted scenery in a Hollywood studio, only better. Hope my description makes a little sense — it's just impressions, so don't read it too carefully." And, "I really miss you — whenever I see something pretty I think of how much you'd enjoy it. Despite all the beauty, I'm broody and moody, and desperately lonely for you." And, "I'm not really too happy, too many clouds on the horizon, I guess. I just don't know where I'm going. I look at tomorrow and wonder what will become of me. I'm a child, lost and lonely. It's nearly 10 o'clock — must get to bed. I love you. A pretty, sad phrase. I love you. Aloha. Bruce"
There was more soul baring so personal that to share it would feel like a betrayal.
Coincidentally, two decades later I was living in Hawaii, on Kauai, the Garden Isle. I was a single mother, with a boyfriend, and a business. I was in love with the island, enchanted by the daily rainbows, the ever changing moods of the ocean, the waterfalls on Mt. Waialeale in the distance that appeared to stream in slow motion. I was sure I'd never move back to the mainland. I hadn't given Bruce a thought since I was a teen, but out of the blue, though I couldn't remember his last name, I remembered him and his letters and made a mental note. Then, on my next visit to L.A., just out of curiosity, I dug through the boxes I had stored at my mom's and sure enough found the packet of his letters. And the postmark? Surprise — Lihue! That's on Kauai! As I reread them — there were eight in all — and oddly, not a return address amongst them, and just one with simply "Fayé" — I had a new appreciation for his lush descriptions of the island, and for the young man.
And then, another coincidence: On Kauai again, maybe a year or two later, I was at an SBA conference determined to learn how to use a spreadsheet to track my cost of goods, and seated a couple tables away from me was a woman wearing a name tag with the last name "Fayé." During a break I approached her and asked, "Are you by any chance related to Bruce Fayé?" She looked startled, glanced quickly at the man next to her, and asked, "Why do you ask?" I gave her a brief history, and then she told me: "Bruce was my cousin. He died in an accident when he was just 24. He went over a cliff, a waterfall." Words pretty much failed me. I didn't feel right asking questions, and so I simply expressed my sympathy.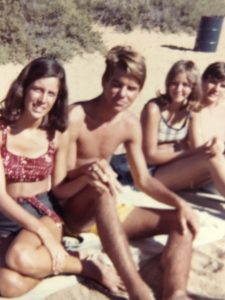 I don't know the circumstances. I don't know if it was an accident. Somehow, rereading Bruce's letters today, that overt sensitivity and melancholy is even more evident. I wonder if that accident might have been intentional. And now, Bruce has ghosted me.
Barbara Buckles
Artist, writer, storyteller, spy. Okay, not a spy…I was just going for the rhythm.
I call myself "an inveterate dabbler." (And my husband calls me "an invertebrate babbler.") I just love to create one way or another. My latest passion is telling true stories live, on stage. Because it scares the hell out of me.
As a memoirist, I focus on the undercurrents. Drawing from memory, diaries, notes, letters and photographs, I never ever lie, but I do claim creative license when fleshing out actual events in order to enhance the literary quality, i.e., what I might have been wearing, what might have been on the table, what season it might have been. By virtue of its genre, memoir also adds a patina of introspection and insight that most probably did not exist in real time.
Tags: teen romance, camp, love letters
Characterizations: right on!, well written