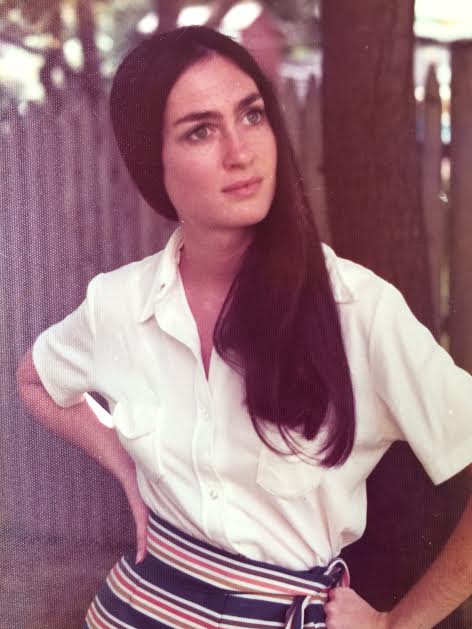 I guess girls are supposed to have hair. I was born bald so my brother, five years my elder, called me "Boop-dy Boy". He was confused. Eventually I grew hair, nice, shiny, straight, almost black hair. I always wanted to grow it long. My mother, for some reason which she never shared with me, wouldn't let me, so I had the classic "Dutch Boy" bob as a child, though I craved long, flowing locks.
I learned to wash it from my father, using Prell; lovely, green, drop-a-pearl-in-it-and-watch-it-float-gently-to-the-bottom Prell Shampoo. I can trace the trajectory of my hair to the change in my hormones. With puberty came body and a slight wave to what was once perfectly straight hair. As I wrested control from my mother, I began growing out my hair. It took several years of bad hair looks (as evidenced by class photos from the era), but by about 10th grade I finally had hair long enough to call "long". My mother hated it, told me derisively that I looked like Joan Baez. I don't know what was wrong with that.
Then came "care". I washed it on Sundays and Thursdays and learned to wrap it around my head, clip it and sit under the bonnet blow dryer all evening to get it straight and dry, as all girls did in the day. This was before hand-held blow dryers. My ritual could not be altered. My high school senior photo shows long hair, parted in the middle: perfection.
It stayed that way all through college, though by this time I did have a hand-held dryer. I would hang my head upside down to dry my increasingly long hair. It took a long time to dry my thick, long, dark hair, but was worth it. Senior year, my boyfriend and I bought a black and white TV for my dorm room and I would have the old Jeopardy day-time TV program on with host Art Fleming and Don Pardo as I hung my head upside down blowing my hair dry. But I never got to watch Final Jeopardy, as I had to leave for class.
I married right after graduation. Dan and I each put in $50 to buy that TV, so we had joint property. It felt like a reason to continue. Three months later, having started my first job and tired of constantly being carded in bars and liquor stores, I chopped off my lovely hair.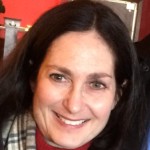 Betsy Pfau
Retired from software sales long ago, two grown children. Theater major in college. Singer still, arts lover, involved in art museums locally (Greater Boston area). Originally from Detroit area.
Tags: long hair, Prell shampoo, growing hair, hair care
Characterizations: been there, funny, moving, well written