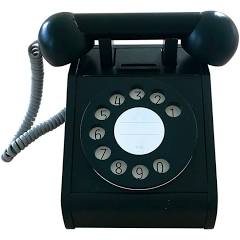 The Pretty Big One
"Sally, Khati, wake up, wake up! There has been a big earthquake in San Francisco and the Bay Bridge has fallen down!"  We had just arrived in Gaborone the night before, and were still in a jetlagged fugue state of unknown time and place.  Farashah had rushed back from work with the big news.
We had no details. Television? None in the house.  Radio?  I can't recall.  And really, why should it be covered 24/7 in Botswana?  When you read about a disaster on the other side of the world, how many details do you hear?   Internet?  Smartphone? This was 1989. 
Details, we needed details.  Was this "The Big One"?  Richter scale? If the bridge-one of the busiest in the world–was down, what else went into the sea–cars, buses, people? Was the whole Bay Area destroyed?  Building collapses, fires?  Friends, family, workplaces, pets?  Should we try to return immediately?
We had no details. Television? None in the house.  Radio?  I can't recall.  And really, why should it be covered 24/7 in Botswana?  When you read about a disaster on the other side of the world, how many details do you hear?   Internet?  Smartphone? This was 1989.
But there were land lines, and Farashah had invested in a house phone capable of international calls, cost be damned.  We anxiously dialed home: "Due to the earthquake in the area, we are unable to complete your call."  What? Now all our worst fears seemed confirmed.  Call again:  "Due to the earthquake….".  Again:  nothing.
We called family in other parts of the US to assure them we were okay, though of course we were a world away from the earthquake. They had no details either, but enough general information to ratchet down the apocalypse of our imaginations.  We kept trying to get through to Oakland.
Finally, interminable hours later, we connected with Felicia, who was staying at our Oakland house with her feisty Chihuahua, Mr. Pippin.  At last, details.  Yes, earthquake, but only the "Pretty Big One".  One section of the bridge fell, but miraculously it was almost empty; everyone was at Candlestick Park just as the World Series between the Oakland A's and SF Giants was starting, or else at home watching the game. A papier mache rooster fell off our mantle.  When the shaking began, Felicia gathered up Mr. Pippin and our two quarrelsome dogs and headed to the front porch, where cars had stopped as the street rolled.  It was then she realized she was only in her bra and panties.
Smooth Operator
Harare was splendid with streets lined with purple jacaranda trees.  We hadn't expected it would also be completely booked up—there was literally no room in the inn when we drove in from Botswana.  Some kind-hearted local at the consulate overheard us calling around to the least reputable spots in our "Africa on a Shoestring" guide ("Oh no, not the Queen Mary!  We must find something else!") and talked a couple he knew into taking us in their home.  We soon became good friends.
On the edge of town, inside a gated compound, stood the gleaming Sheraton Hotel.  It was hosting an international conference of public service unions, and I had a pass because I was an officer in my state SEIU local.  Once inside, you were no longer in Harare, Zimbabwe, Africa, but rather "International Hotel Land".  The dissonance was stunning.
In the center lobby stood a desk with a computer, and nattily-dressed hotel staff helping the guests.  Our next stop was Nairobi, and we had no reservations and so, chastened by our bad luck, I gave it a go—could they help us confirm our plane reservation and set us up with a hotel on arrival?  The clean-cut, friendly and efficient young man gave a big smile and of course, no problem.  Hands flew over the keyboard and like magic, all was organized.  The wonders of modern computers and communications!
After our plane arrived in Nairobi, and we arrived at the lovely Norfolk hotel (hang the expense), the wonders ceased.  Despite our printout from the Harare computer, they had no record of a reservation, and were full up. Eventually they took pity and we eked out one night there, before we were back on the street.  We ate every last morsel in the room's fruit basket
Great Expectations
My sister worked for the Peace Corps in the 1990's, and traveled around the world to review assignment locations. Volunteers were often placed in remote areas with very limited infrastructure.  The Corps wanted to make sure volunteers got the support they needed, and there was no substitute for actually visiting.
After the fall of the Soviet Union, there were some new assignments in the former socialist republics, such as Kazakhstan.  When I asked her what it was like, she reported that conditions were fairly grim, but unlike some postings, they had large buildings, elevators, phones and appliances, stores and paved roads. The volunteers struggled nonetheless.
It turned out that the volunteers posted to really remote and undeveloped assignments, where they expected minimal modern technology, adapted pretty well.  The ones who suffered more were those placed in locations where they had the illusion of western comforts–but in fact nothing worked.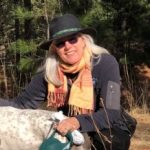 Khati Hendry
Characterizations: funny, right on!, well written