I grew up on a farm, and thus began driving a tractor before I was ten years old.  I remember one day when my dad took me to the tractor repair shop, about ten miles from our house, and had me drive it back to the farm over public highways at a top speed of 14 miles per hour, distressing a number of people who were following us.
I had to pass the test, because I had a date that night with my girlfriend and needed to drive!
Later, I was allowed to drive our pickup truck down the lane to the township road on which we lived.  I was then supposed to walk another quarter mile to the barn, where I milked three cows (by hand).  It was only a matter of time before I decided that I didn't really need to walk that extra distance to the barn, and began driving all the way.
I did take Driver's Ed in high school, the summer before my junior year.  Because we were in the Driver's Ed class, we were able to get our learner's permit at 15-1/2 years old.  Since I had been driving for more than five years at that point, I had already learned mastery of the mechanics of driving.
I scheduled both my permit test and my driving test on my 16th birthday.  I was practicing parallel parking with my dad that morning when the brakes went out on his car.  I called my girlfriend, and her dad allowed me to take his car to the driving test, the first time I had ever driven it.  I passed the permit test with 100% on both signs and laws, and then passed both the driving and parking portions of the driving test, again with 100% on each portion.  I had to pass the test, because I had a date that night with my girlfriend and needed to drive!
I taught both of my daughter's to drive – neither of them wanted to learn from their mother, who just made them nervous.  And I taught my younger stepdaughter as well – she didn't want to learn from her mother and certainly didn't want to learn from her dad.  My stepson bought a Mustang with a standard transmission, and I had to teach him how to use a clutch – not the easiest task.
I'm approaching 70 years old now, and estimate that I have well over a million miles to my credit.  I drive a Prius Prime, which allows me to plug in, charge over night, and then drive all the way to the school where I teach and back home again, without burning a drop of gasoline.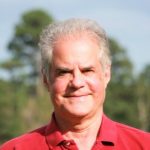 Jeff Gerken