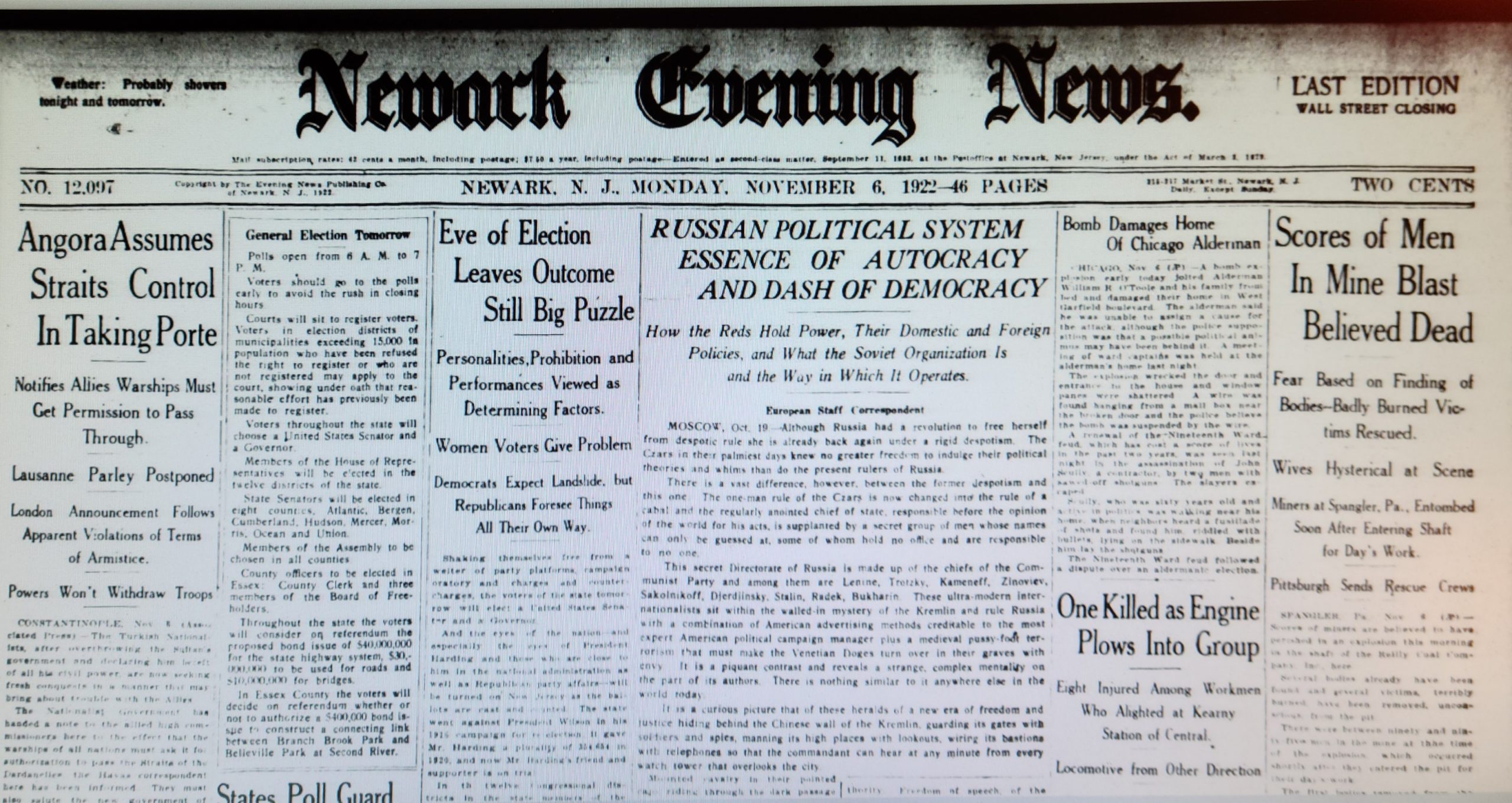 ♪ Civil rights leaders are a pain in the neck
♪ Can't hold a candle to Chang Kai Shek
♫♪ How do I know? I read it in the Daily News
♪ Ban the bombers are afraid of a fight
♪ Peace hurts business and that ain't right
♫♪ How do I know? I read it in the Daily News
Don't try to make me change my mind with facts, To hell with the graduated income tax. How do I know? I read it in the Daily News
Tom Paxton's song came out in 1964, when I was in eighth grade, and I took it to refer to the New York Daily News, even though there are probably newspapers all over the country called the Daily News. My local paper growing up was the Newark Evening News, but nobody ever referred to it as just the News, and certainly not the Daily News, it always went by its full name. It was a well-respected paper, and prided itself on thorough, even-handed reporting, not like the paper Paxton is singing about.
While my family got the Newark Evening News delivered six days a week, on Sundays we got the New York Times. The main parts of the newspaper that I read on a daily basis were the comics and Ann Landers. (Of course the Times doesn't have either of these features. I once won a bet with my first husband, who grew up in Bakersfield and didn't believe that there could be a newspaper that didn't have comics. I had to take him to New York and show him the Times.) I read these features lying on my stomach on the floor in either the kitchen or the dining room, with the newspaper spread out in front of me. My sisters remember reading the paper that way too. It doesn't seem now as if that would be comfortable, but apparently it was then.
Most of the comic strips that I liked were just funny, like Blondie and Nancy and Bringing Up Father (remember Maggie and Jiggs?), so missing them on Sunday didn't matter. But a few of them had an ongoing storyline, such as Apartment 3-G and The Phantom. Reading those on Monday, and realizing I might have missed a crucial plot element, made me sorry that we didn't get the Newark Evening News on Sundays too. There was also sometimes a serial story, and I would miss every seventh chapter. But somehow I survived.
It was an excellent newspaper, and in high school when I actually had to read the news for my current events assignments, I could find articles on any topic I needed. I was shocked to learn, when researching it for this story, that the paper folded in 1972, the year I graduated from college.
In the Sunday New York Times, I always looked first at the second section, Arts and Leisure, not so much to read about plays and movies, but to see the large Hirschfeld caricature that graced the front page of that section and find all the Ninas hidden in it. That was great fun! At some point, Hirschfeld started putting a little number next to his signature to indicate how many Ninas there were, which in a way made it easier, because when you had found that number you could stop, but in a way made it harder, because if you couldn't find them all, you just had to keep scrutinizing it until you did. After that, it was straight to the Magazine, occasionally for the articles, but mainly for the crossword puzzles at the back. My mother and I would work on them together, and she taught me all the tricks of puzzling. In addition to the large conventional puzzle on the top half of the page, there were three different puzzles that rotated on the bottom half: puns and anagrams, double crostic, and diagramless. We would generally be able to finish the puns and anagrams and the double crostic between the two of us. We never even considered the diagramless, because we had no idea how you would go about solving a crossword puzzle that had no diagram, and we didn't know anybody else who did either. (Nowadays, of course, one could go online to find instructions, but not back then. If you didn't know, you didn't know.)
In college I read the Harvard Crimson every day while eating breakfast. I don't recall having to subscribe, I think everyone just got it automatically, delivered to our rooms before we woke up. I briefly considered trying out ("comping") for the Crimson – I had been on my high school newspaper, the College High Crier, which was a great experience – but it seemed much too intense, and ultimately I found other activities that were more satisfying and less demanding.
My current newspaper is the Sacramento Bee, which used to be a terrific paper. I had it delivered to my doorstep for about forty years. It did a great job of covering all the news, and a better job than any other paper on California news, which isn't surprising since this is the state capital. It also offered the New York Times crossword puzzle (albeit a week late), which I did every day for a long time. However, in the last few years, the paper has been getting thinner and thinner, with fewer and fewer reporters. Also, it used to be that when you went on vacation, you could stop the paper, and that number of days would be added to extend your subscription period. Then they stopped doing that, and said you had to pay for it whether it was delivered or not. In February 2020, they stopped printing a paper on Saturday and said that subscribers should activate their digital subscription and read the Saturday paper online. I didn't like that at all, but it did get me used to reading the e-edition, which is a digital replica of the actual paper. They kept raising the price as they lowered the quality. We were paying more than $100 per month for not very much news, and we could read the e-edition for one-third as much.
The last straw was when they started making the front page one big picture, relating to some feature story, not even the news. They just do this a few days a week, not every day. But it makes it seem like a tabloid (the Daily News?), not a real newspaper. Here's the front page of the paper as I am writing this story on January 28th. Two tiny boxes at the top about actual news, one about a local teacher getting fired, and one about a potential Supreme Court nominee from California. But apparently those are not as important as football! As a result of all these changes, last July, when we were going to be out of town for nine days and just reading the e-edition anyway, we sadly canceled the actual paper and switched to a digital subscription. I felt bad about it, but I said it was their own fault, because if they hadn't stopped printing the Saturday paper, I never would have realized that I could make do with the e-edition. I do miss having a physical paper though, and — who knows — at some point we may decide to re-subscribe.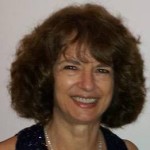 Suzy
Characterizations: right on!, well written