Physical newspapers are so, so passé.
And talk about efficient - I can get the latest news in minutes not hours. Oh and no more ink stained hands.  I save hundred   of dollars a year while being more and better informed.
I grew up in the Boston Massachusetts area reading The Globe, The Record American, The Herald, The Phoenix, The Patriot Ledger, The Enterprise, The Metro and many others. Some I would buy some I pickup and read while using the 'T'.
The technical fact that many of those ( and other ) newspapers have been digitized is wonderful for me because they show up in response to Google searches. It is a lot like talking to a knowledgeable and friendly ghost that answers my questions.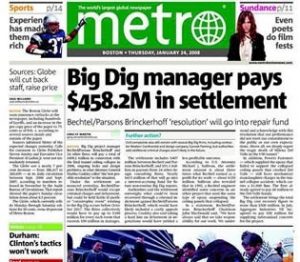 Same thing with physical books – I write for and read mostly eBooks which helps me to reduce my carbon footprint and saving the planet. (No thanks required.)
When I tell people 'I am NOT a Democrat I am a Progressive' this subject is one of the many examples that I use.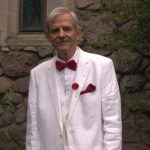 Kevin Driscoll
(Mostly) Vegetarian, Politically Progressive, Daily Runner, Spiritual, Helpful, Friendly, Kind, Warm Hearted and Forgiving. Resident of Braintree MA.
Characterizations: right on!, well written