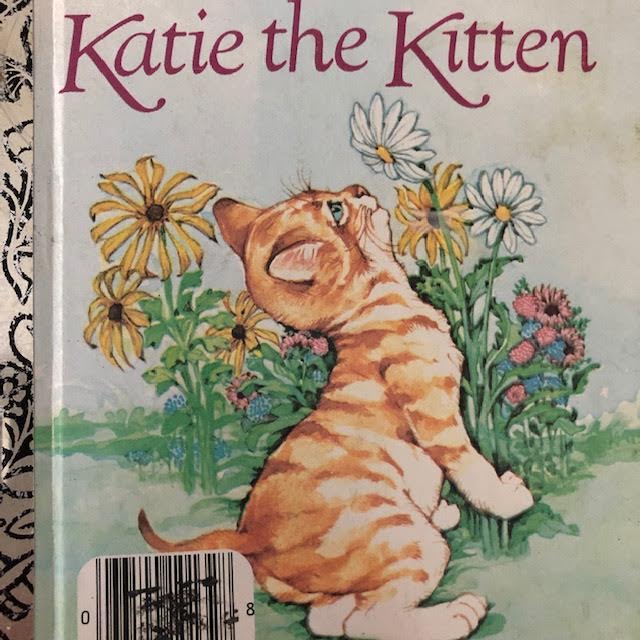 "Katie the kitten, a small tiger cat,
Is asleep in the hall, all curled in a hat."
Thus began the little Golden Book seen in the Featured photo that David already owned when our neighbor's cat had a litter of five kittens and we were gifted a cute little female. David was nearly two and named his new pet "Kate". She was feisty and fun, very involved with the household and a wonderful companion for the children.
It was Jeffrey who absolutely adored her. His body stiffened in his high chair when she'd pass by. His first word was "kitty-cat". He hounded her all day. He never let her out of his sight.
We let her play outside. She was a good hunter and brought us the fruits of her hunt; birds, chipmunks. I found them, dead or alive, on my porch. She came when called by the shake of her treats box.
She grew old and sick. Though we got her the best care we could, she died the night David came home for Spring Break, his freshman year at Stanford. She seemed to wait for his return. Jeffrey could not be consoled.
He wailed to me, "She was the only one in the family who never yelled at me. If I was unhappy, I would bury my face in her fur. What will I do now?" He felt a bit guilty that he was more grief-stricken by Kate's death than by that of his beloved grandfather's. I explained that he saw Kate more often and shouldn't feel guilty about that.
I put together an album of photos of him with his cat, taken through the years, as a keepsake to remember her. At the very front was the Golden Book, "Katie the Kitten", that had given his wondrous pet her name.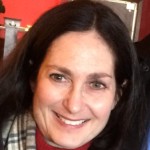 Betsy Pfau
Retired from software sales long ago, two grown children. Theater major in college. Singer still, arts lover, involved in art museums locally (Greater Boston area). Originally from Detroit area.
Characterizations: moving