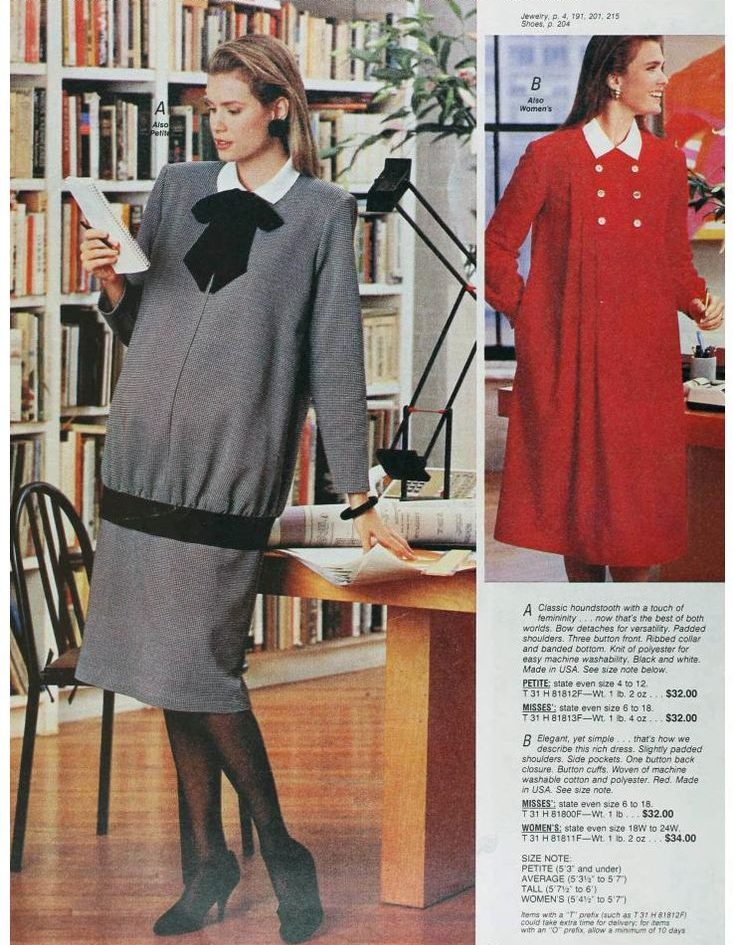 I don't remember ever having catalogues in our house growing up. I can't imagine my mother buying anything without being able to look at it, feel it, and (if it was clothing) try it on. And living in the New York metropolitan area, anything we might ever want could be found at a store that was not too far away.
The maternity clothes in the local stores were too cutesy, as if they wanted to make the mother-to-be look like a little girl.
So I didn't start thinking about buying from catalogues until I was pregnant, and all the maternity clothes in the local stores were dreadful. Generally in pastel colors, most commonly pink, and with little puffed sleeves or lace and frills. Too cutesy. It was as if they were trying to make the mother-to-be look like a little girl herself. I needed clothes I could wear to work. Suits or dresses like all women lawyers wore, but ones that just didn't have a waist to them.
I was able to find appropriate lawyer-type clothes in catalogues, such as the ones in the Featured Image. (Bows at the collar, like the one on the gray dress, were very popular for professional wear in the '80s.) Of course once I ordered from one catalogue, they all came pouring in. I got many nice outfits, some I was even tempted to wear after I was no longer pregnant.
Then when I had growing kids, who often didn't want to go to stores and try things on, I discovered catalogue shopping for kids. Land's End was especially good, because they had a very liberal return policy with no expiration. Your children could wear clothes for a few months, and then when they outgrew them, you could send them back and exchange for a bigger size. At some point the company must have caught on, and scaled back their return policy, but still, they had great quality clothes which could be handed down from one child to the next, to the next, without getting worn out.
There was a time that our mailbox was constantly filled with catalogues, and there didn't seem to be any way to stop them. But eventually they stopped coming. I don't know if it was specific to us, because we weren't ordering anything, or whether companies just weren't sending out catalogues any more because you could see all their merchandise online. Somewhere in my house there is still a credit from Land's End, from returning something I ordered and didn't like, but I have no idea where it is. Whenever I find it, I look forward to ordering something from them.
Now, I confess, I do sometimes buy clothes and other necessities from Amazon, just because it is so easy, and they almost always arrive the next day thanks to Amazon Prime. I don't want to make Jeff Bezos any richer, but there are times when I just can't help it.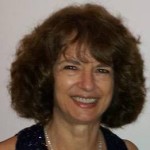 Suzy
Characterizations: been there, funny, right on!, well written