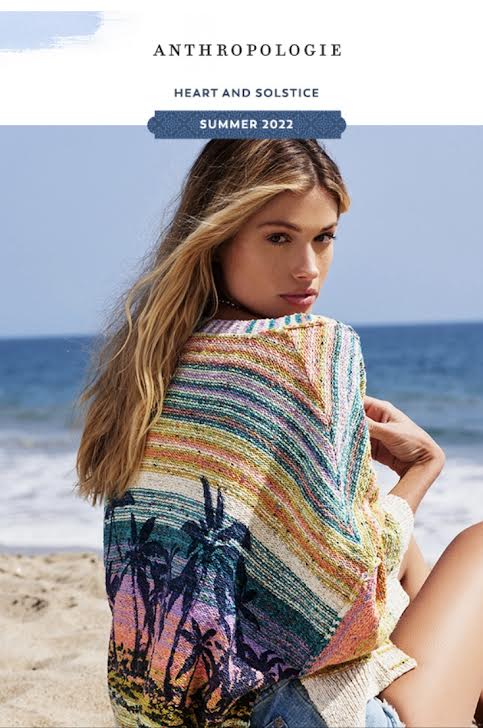 We continue to get lots of catalogs these days, enticing us to buy everything from fancy cruises to kitchenware to clothing. The deforestation caused by these is disheartening. Being so small, it is difficult for me to shop from a catalog, but I do have tried-and-true brands that suit me well.
Through the years, I've bought all my bathing suits from the Land's End catalog. I have this style in multiple colors. I like the fit and it doesn't fall off my narrow shoulders.
Lots of stores where we do business will send us catalogs announcing sales, like Bloomingdales, which has a brick and mortar store around the corner from us, but may not have everything listed in the catalog. But this will entice me to go check things out.
Sometimes, I've never heard of the outfit sending us the catalog. It quickly gets tossed.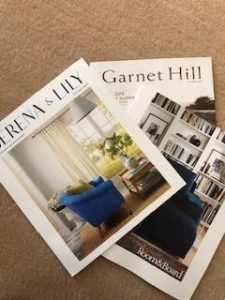 Dan looks at all the fancy trips and cruise offers, since we've done business with a few of these companies before. Given the current state of our finances (along with everyone else's), we are not likely to splurge on anything like these in the short term, so they, also, are quickly tossed, as are all the home goods catalogs.
I have a brick and mortar Anthropologie a mile from me and like to try things on before I buy, but when on Martha's Vineyard, that isn't possible, so I am more apt to catalog shop when on Martha's Vineyard.
Amazon has become our go-to spot for everything while on Martha's Vineyard because there is such limited local inventory, whether it be replacement magnets for the shutters on our windows, printer ink, or any other item one might think of. Rents are very high and more and more interesting stores are going out of business. They can't afford their rent, or sadly, their landlords are greedy and want to turn the stores into housing, thinking they will get more money from the constant shuffle of tourists than from their long-time tenants. That puts the whole local economy into turmoil and we have to look elsewhere for everything. Unfortunately, frequently, it means browsing Amazon for what we need. Those smiley-faced boxes clog up our trash, but bring everything from shoes to books to bedding to kitchenware. Amazon has become America's marketplace, like the Sear's catalog of yesteryear.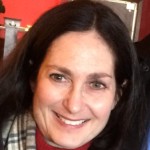 Betsy Pfau
Retired from software sales long ago, two grown children. Theater major in college. Singer still, arts lover, involved in art museums locally (Greater Boston area). Originally from Detroit area.
Characterizations: been there, funny, well written