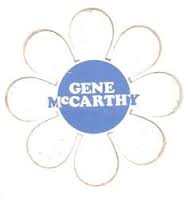 My first paycheck came from the most amazing summer job ever!
The summer before college I had a job that changed my entire life. If only it had changed the nation's history as well.
I had done a little babysitting during high school, and made a few dollars here and there, but I don't count that as a paycheck. My first real job, where I got paid every week, was in the summer of 1968, right after I graduated from high school. My older sister and her husband were living in Washington D.C. while she went to law school and he worked on Capitol Hill. I wanted to spend the summer with them, so they found me a job . . . with the McCarthy for President National Campaign Staff. It was the most amazing summer of my life! I earned the princely sum of $25 per week (it actually represented the $5 per diem they paid to all their campaign staffers), and since I had no living expenses, I got to pocket all of it. And I got to work for the most amazing, smart, literate, interesting man, who was going to be the next President of the United States!
I have very little memory of what I actually did most of the time. A lot of it was research on people who were delegates to the convention, so that when the Senator met them, he could say "and how are your lovely daughters?" or whatever was applicable. There were various other jobs too, but I can no longer recall most of it. I do remember there was an enormous switchboard, with all these wires that got plugged into different holes, and looked sort of like this: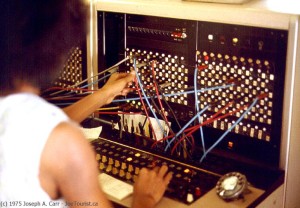 Another girl named Audrey usually handled the switchboard, but sometimes I would get to do it when she went to lunch or needed a break. It was so much fun, learning which wires went where depending on who the caller was trying to reach. We were supposed to answer the phone by saying "McCarthy for President" but after a while we started saying "McCarthy will be President" instead.
At the end of the summer, three other girls and I drove out to Chicago for the Democratic Convention. We were there for a week before the convention, getting things set up in the Amphitheatre where the convention was going to be held, and the week of the convention itself in McCarthy Headquarters at the Hilton Hotel, because we were no longer allowed in the Amphitheatre once the convention started. My experiences in those two weeks would make another (very long) story, because of course by that time it was much, much more than a job. To say that my summer job changed my entire life would not be an overstatement. And to think that the whole time I was getting a paycheck of $25 every week.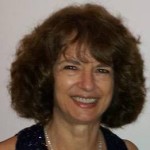 Suzy
Characterizations: right on!, well written