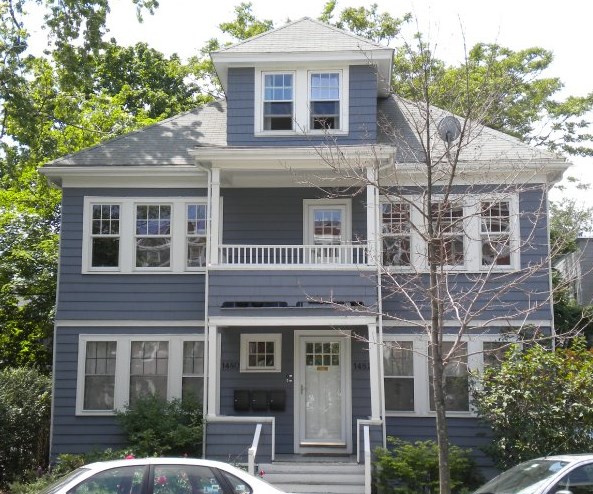 When I graduated from college almost fifty years ago(!), I found a job in Cambridge, and then was lucky enough to get a room in the wonderful old three-story house pictured above. The house had been cut horizontally into three flats, and I was in the middle one, encompassing the whole second floor, with three roommates. This was in late 1972, when recycling of glass had just become a thing, and we wanted to do our part. So instead of throwing away our glass jars and bottles the way most people did, we washed them out and saved them to take to the recycling center. The problem was that nobody knew where this recycling center actually was. It wasn't listed in the telephone book, and of course we couldn't look it up online, but we figured that sooner or later we would find out where it was.
This was in late 1972, when recycling of glass had just become a thing, and we wanted to do our part.
Outside the back door of our flat there was a landing, with stairs that went up to the third floor and down to the back yard. (We had another staircase in front that went up to our floor, but the third floor people – who were the landlords – had to enter from the back yard.) On that landing there was a big set of built-in cabinets that went from floor to ceiling. The shelves were empty when we moved in, and it seemed as if they must have been intended for our use. So we started putting all our clean glass jars and bottles there. There were a lot of shelves, and they were quite deep, so they held a lot of jars and bottles. Periodically we would make a new effort to find out where we could take them to be recycled, but we were never successful.
In August 1974, after living there for two years, we all moved out. Lita and I were both headed to California; I was starting law school, she was going home to figure out what her next steps were (which turned out to be law school, but not until a year later). Arlene was transferring to the University of Tennessee because her thesis advisor at BU had gotten a job there and was entitled to take two of his graduate students with him. Bonnie was leaving too, and I don't remember where she was going – maybe to move in with her boyfriend who was a student at Harvard Law School.
So we packed up all our belongings, and cleaned up all the rooms in the flat, and then we left. Nobody remembered the cabinets full of bottles and jars. So they just stayed there. Since there were doors on the cabinets, it may have been a long time before anyone discovered what was inside. I hope the landlords, or the new tenants, took them to the recycling center when they found them!
In case you're wondering because of the title, we didn't leave any message in any of the bottles. The only message was that they needed to be recycled.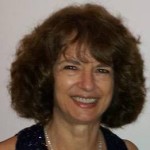 Suzy
Characterizations: funny, moving, well written