Many of us, perhaps, began recycling even before we knew what it was.
Visit the brand new transfer station, spanking clean. Return home and excitedly relate the news. "You're raving about a dump?" Never mind.
Did your family get its milk from home delivery?  Ours did.  In bottles, during my younger years.  The "milkman" (milk person doesn't cut it, does it?) came three days a week, Tuesdays, Thursdays and Saturdays.  No one locked doors, so the milkman would tap gently at the back door and let himself in.  He'd go to the refrigerator, check our "inventory" and add, as necessary, to reach the agreed-upon total. I don't remember what we did with the emptied bottles; probably had a container by the back door, where the milkman retrieved them for return and reuse by the dairy.  I remember the bottles had an ingenious paper cap, improbably secure.
1972: Working in the University library.A colleague suggested that we offer our unused Library of Congress catalog cards for re-use; ideal for recipes.  No takers, even in the progressive city where we were.
1976: Our new home; new town, new system.No town trash pick-up.  Money tight.  Town dump conveniently located, so we haul our own trash.  Just a landfill; no separation of anything. By 1980, shortly before we left, the town closed the dump and built a transfer station.  I remember going there for the first time; brand spanking new; clean, and receptacles for trash, cans, and paper.  A start.  Return home and excitedly relate the news to my wife.  Who is not impressed.  "You're raving about a dump?"  Never mind.
Over the years, many different residences; different states, different systems.  Lake Placid 2004.  The town maintained a transfer station; it had extensive categories of recyclables; residents had to sort their own.  The station was policed by a rotating crew of not-very-friendly guys who seemed to be eternally suspicious that folks would sneak the green glass in with the brown.  The station was the only destination along its access road.  Dump Lane.  Later renamed "Recycle Center Lane".  I liked the old one better.
To modern day.  Private trash hauling.  Single stream recycling, so no more sorting. The company supplies barrels, a green one for trash and a blue one for recyclables.  Monday is collection day on our road.  Every week the driver meticulously dumps the green barrel into the truck's single compactor. Just before he empties the blue barrel.  Into the same one.  Oh well.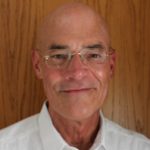 Tom Steenburg
Retired attorney and investment management executive. I believe in life, liberty with accountability and the relentless pursuit of whimsy.
Characterizations: right on!, well written