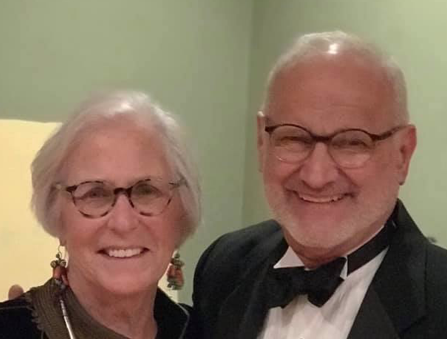 I joined the Newton Community Chorus is September, 2003. NCC is run as a non-profit, and we incur a lot of expenses. We pay dues, which covers the cost of our own music (surprisingly expensive, for those who have never purchased published scores of masterworks before). We pay our conductor and accompanist a fair wage for the weekly rehearsals, all their preparatory work and concerts. We also hire an orchestra for our concerts and provide their sheet music (depending on what we sing, the size of the orchestra varies). We print programs. We are lucky enough to be given free rehearsal space in a local parochial school, due to a friendship between the principal and our director, but we give back to the school in the form a donation to help a scholarship choral student go on their annual European concert tour.
I believe we pay a fee for our concert performance space, which we use for two nights; for our dress rehearsal and concert evening. We need to set up our risers, place all the chairs and music stands for the orchestra, string all the wires for the recording (we do record our concerts and pay for the person who does that. For those of us who help underwrite all of this, the CD is free). Then, of course, we need to break it all down after the concert. Lately, as the age of a typical chorus member increases, we got smart and hired some young, able-bodied people to do the set-up and break-down, but that also added to our costs. These expenses go well beyond what our dues can cover, so we must fund raise.
When I first joined the chorus, we held a large yard sale, organized by a key volunteer group, headed up by the husband and wife seen in my Featured photo. He owned an upholstery business in Newton, so had storage space and a large truck, could store items and transport them on the day of the sale. One of my closest chorus friends was a senior administrator in the Newton Public School District and arranged for us to hold the sale on a Saturday in late October in the parking lot of Newton North High School, which looked out on a major street, so had lots of through traffic, as well as parking.
We spent weeks collecting items for the sale (we tried to make sure it wasn't filled with junk), put up fliers around town to advertise, put ads in the local paper and tried to spread the news by word of mouth. This was before social media was part of our lives. We all signed up to work shifts throughout a long day and prayed for good weather.
Jim and a few other chorus members truly worked their butts off. I have never been big on yard sales. I haven't purchased anything ever, or gone to any others, but I combed through my belongings and tried to find some appropriate items to donate and, of course, worked a long shift at each of these to help out.
There would always be the real shoppers who would turn out early, looking for the real treasures. Friends and former choral students of our conductor (who spent his career in the Newton school system, though is now retired) would drop by throughout the day. If the weather was fine, we'd get good turnout. If it was cold or wet, we would't.
Then we'd have to break the whole thing down and Jim and his truck had to take all the left-over items to some charity and give everything away. It was a huge endeavor every year. We were lucky if we made a few thousand dollars. This lasted for the first few years I was with the chorus. One year we had rain all day and few showed up. That was it. After all our efforts, Jim had to haul everything away, we made little money and had to fundraise in other ways.
Through the years, we have found other means to raise money and the yard sale disappeared from our calendar so long ago that I didn't yet have a smart phone to record photos of the event. Even Jim and Annie left the chorus years ago. He was an outstanding president and great member of the tenor section. She was an attentive alto, but after the birth of their first grandchild, they filled their free time time with other pursuits, including a lot of babysitting. I miss them, but not the yard sales.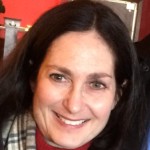 Betsy Pfau
Retired from software sales long ago, two grown children. Theater major in college. Singer still, arts lover, involved in art museums locally (Greater Boston area). Originally from Detroit area.
Tags: Newton Community Chorus, Newton North parking lot, long ago
Characterizations: well written