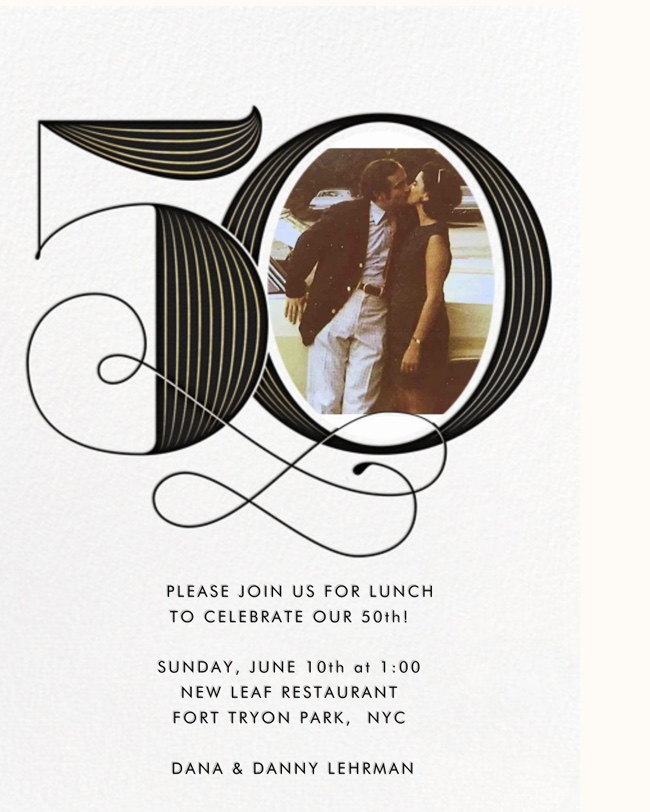 Over the years we've thrown some big milestone parties –  for my husband Danny's 30th birthday,  our son Noah's bar mitzvah,  our 25th anniversary,   Danny's 60th at Yankee Stadium,  two big housewarmings,  my retirement,  my 70th,  and probably a few more.
Then a few years ago on a glorious June day we were lunching by ourselves to celebrate our anniversary at a favorite restaurant,  New Leaf in Fort Tryon Park overlooking the Hudson in upper Manhattan.  As we ate on the restaurant's sunny patio we reminded each other that the following year would be our 50th,  and we realized New Leaf would be the perfect place for a party.  We asked our waiter to call over the banquet manager,  and we booked a date for an anniversary luncheon the following June.  We'd take over the patio and they would tent it in case of rain.
In due time we chose the menu  –  some tasty hors d'oeuvres,   gazpacho,   choice of poached or smoked salmon,   a few veggie options,   fruit and cheese,  wine and champagne,  and New Leaf's luscious desserts.  We made a guest list of friends and family,  and called the florist to request the same beautiful centerpieces he'd made for our son's bar mitzvah luncheon –  red roses,  yellow tulips,  and purple irises.    And rather than making a seating chart,   we decided to let our guests find seat-mates and form their own tables while Danny and I would sit at a little "sweetheart table".
As the date approached we asked our friend Gary,   who moonlights as a horn player,  to put together a small jazz band with Noah sitting in on drums.   We made up a set list,  Paperless Posted our invites,  and hoped for sunny weather as we awaited the appointed day.
It did rain that morning,  but miraculously by 1:00 out came the sun,  our guests arrived,   and the celebration began!
Although we knew couples who'd renewed their vows at anniversary celebrations,  that wasn't our style,  we had billed the party simply as a lunch to celebrate our 50th.
Then at some point my son,  and then my husband took the mic.   Noah raised his glass to toast us,   and Danny thanked everyone for coming and helping us celebrate.
Then I rose to speak.   I had no prepared script,  but looking around at the faces of our family and friends,  I knew on the spot what I'd say.
"Danny and I eloped 50 years ago and we never had a wedding",  I said,  "so enjoy yourselves folks,  this is it!"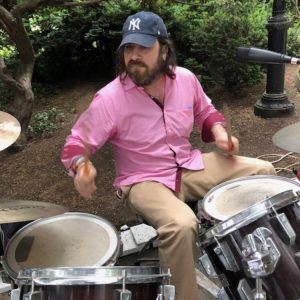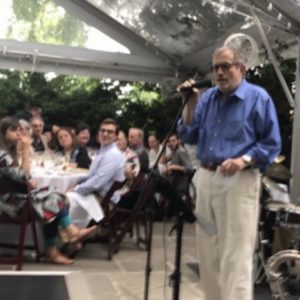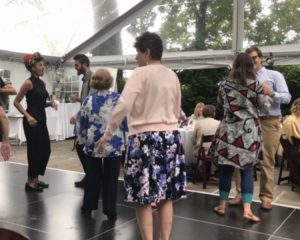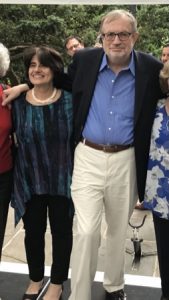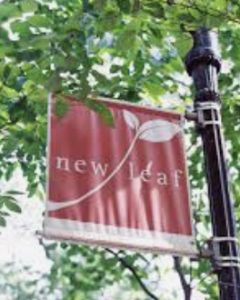 – Dana Susan Lehrman
Dana Susan Lehrman
This retired librarian loves big city bustle and cozy country weekends, friends and family, good books and theatre, movies and jazz, travel, tennis, Yankee baseball, and writing about life as she sees it on her blog World Thru Brown Eyes!
www.WorldThruBrownEyes.com
Tags: Anniversaries, Parties
Characterizations: funny, moving