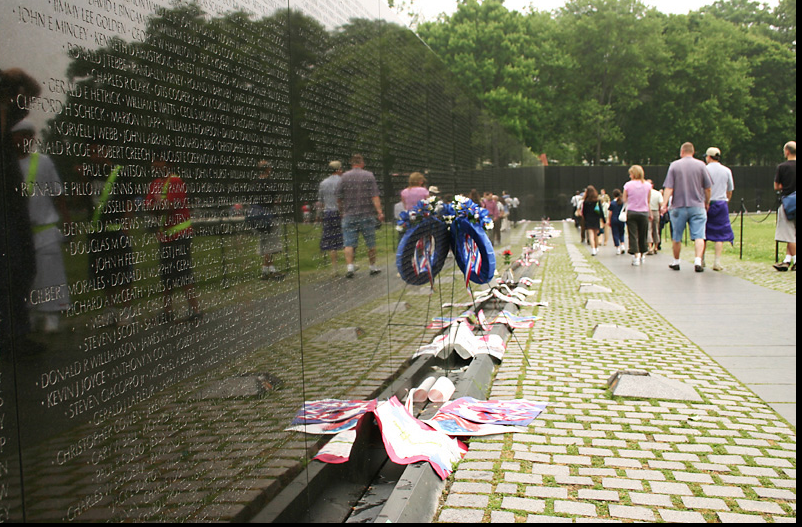 My 10th grade Geometry teacher was William Sturley. He had just graduated from college and received a one-year deferment to teach us. He had gone through school on an ROTC scholarship and was due to ship out to Vietnam as soon as this teaching year was over. He was small and sturdy with glasses, an infectious smile and great enthusiasm for his subject and students.
His students were less enthusiastic about him. They called him "Boom-Boom Billy" because he was so gung-ho about the military, Vietnam and service to his country. He did military drills for us at the front of the classroom. The kids were brutal to him, but his good nature persisted. He a was newbie teacher and it showed, but what he lacked in experience, he made up in enthusiasm. Patti was in this class with me and we recently reminisced about him fondly, thinking some kids had teased him good-naturedly, though I reminded her that others had been less pleasant to the young man. Vietnam was already profoundly disliked by all of us. It was a war we did not support or believe in and we did not distinguish between serving our country and supporting that terrible conflict. Nevertheless, he soldiered on.
Before leaving for his military duty, he sent a surprising letter to my parents. My mother saved it for a scrapbook she put together for me, full of awards and accomplishments. Dated June 4, 1968, it read:
Dear Mr. and Mrs. Sarason:
As you probably realize the impersonal contact between home and school is often inadequate for expressing the progress and standing of most students.
Although there are many students of outstanding academic ability there are few who possess the qualities needed to place them perceptively above their peers. I have found Betsy to be one of these rare people. She is undoubtedly a very capable student and, I'm happy to report, one who always does her best. Betsy possesses the charm, wit, maturity and leadership abilities to carry her far. I must say that I really admire her integrity and honestness not only in her schoolwork, but in all her endeavors.
Your daughter is a fine young lady, the type of student who makes teaching an exciting and rewarding profession. Betsy is a credit to both you and herself and she should be a source of great pride for your whole family.
Sincerely,
William K. Sturley
Teacher, Mathematics Department
I was touched that he would praise me so and reach out in such an extraordinary way to my parents. The letter remains in my scrapbook, rarely looked at. I was surprised by it recently.
Boom-Boom Billy went off to Vietnam…I don't know where. We got word that he was badly injured, a grenade exploded close to him, leaving him with shrapnel wounds in one hand and a leg, but scarring his psyche more profoundly.
During our senior year he came back to substitute teach. Patti and I visited him on our lunch hour. We eagerly sought him out. We found him in the hallway by the math classrooms, a hollowed-out man. He showed us his maimed hand. We only had to look at him to see the joy was gone from his eyes. We didn't know about PTSD in those days, or what horrible things he had witnessed, though one only had to look at him, for it was written on his face. We teenagers tried to comfort our former teacher, but there was little we could do, beyond greeting him, listening to him, showing we cared and were happy to see him. His eyes remained expressionless. We saw first-hand the damage of war.
In World War II, we knew why we were fighting. In all subsequent aggressions, it has not been about our survival, or our personal rights. Now we hear saber rattling again on the Korean peninsula with nuclear arms in the mix and in the Mid-East with nothing but human misery and ethnic conflicts that don't involve us. We need to keep our heads and learn to be humans, not war machines.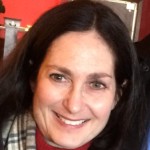 Betsy Pfau
Retired from software sales long ago, two grown children. Theater major in college. Singer still, arts lover, involved in art museums locally (Greater Boston area). Originally from Detroit area.
Tags: Vietnam, war wounds, math teacher, PTSD
Characterizations: been there, moving, right on!, well written