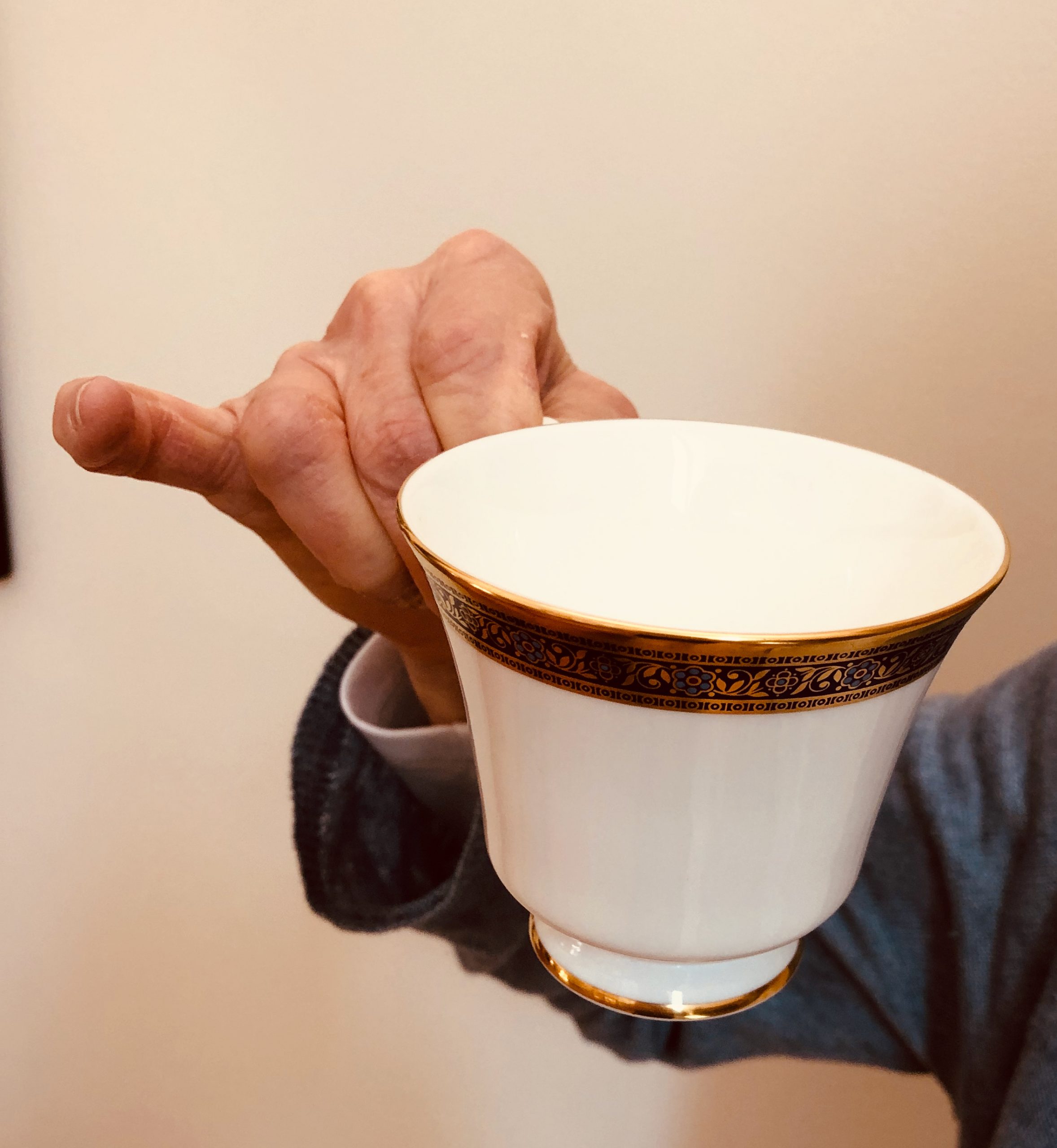 No, I'm not talking about Judith Martin.  Or Emily Post.  Or any other similar self-professed "experts."
The full description of the CWP program included an interesting reference to one of the takeaways from the course, something called "Trigger Finger Etiquette". NO, NO, NO, that's not "manners".
Nor am I talking about that little dweeb, Manners the Butler, who pitched Kleenex napkins many moons ago ("they cling like cloth").*
Nor am I talking about the exaggerated pantomime of manners illustrated by the featured image. (But more about digits later.)
Nor am I talking about "faux manners", the kinds of things that others try to lump together in a catch-all of etiquette.
'Frinstance:
About ten years or so ago, in what seems another lifetime when I was married to #3, the plan was to relocate to the Low Country of South Carolina.  Bought a house there and prepped for, and passed, the South Carolina bar exam. **  But later that same year the marriage was over, and South Carolina was out of the picture.  Still, having put in the effort to be admitted I had no notion of withdrawing.  Until.  Less than a year after admission the bar association publicized a continuing legal education program with the intriguing pitch "come earn CLE with your CWP".  That is, continuing legal education credit while qualifying for your concealed weapons permit.  Seriously.  I was more than a bit taken aback and appalled given that the program effectively bore the imprimatur of the South Carolina Supreme Court (South Carolina has what's known as a "unified bar": admission to practice and bar association membership are coterminous.  The bar association thus operates directly under the auspices of the SC Supreme Court).  Because I could not separately resign from just the bar association I resigned from the whole ball of wax and gave up my SC license.  But not before I received another promo for a CLE get-together featuring the opportunity to mingle with judges.  While skeet shooting. ***
I digress.  The full description of the CWP program included an interesting reference to one of the takeaways from the course, something called "Trigger Finger Etiquette". ****  NO, NO, NO, that's not "manners".
Here's what I mean. *****
The observance and practice of real manners.  The lubricant of gracious living.  Doing things, well, just because it's the genteel thing to do. Deportment, The essential building block of comportment.  That kind of stuff.  The niceties more honored in the breach than in the observance these days. The kind of things one learns from attentive parents and other elders.  The kind of thing one learns in . . .
Dancing school, of course.  Beginning in third grade my sister Suzie and I were enrolled in Mrs. Quinlan's Thursday afternoon program of instruction.  Learning ballroom dancing was just one facet.  Mrs. Quinlan and her two female assistants gently led us through our paces, both literally and figuratively.  First, they always dressed to the nines, even for this afternoon program.  Girls were expected to wear (and the mere expectation was sufficient for compliance) party dresses.  Boys wore suits.  And everyone wore white gloves.  Each week's session commenced with a grand procession where boys and girls, paired randomly, approached Mrs. Quinlan and one formally introduced the other to her.  Alternating boys and girls each week.
Truth be told, I liked this.  Even though having to go to school dressed for the dancing program exposed me to endless teasing.  It was fun.  Suzie and I continued for three, maybe four years; there were different sessions for different age groups.  One of my first girlfriends was in one of the later classes.
But my most prominent and lasting memory, also from one of the later years, relates to an event that occurred just prior to the start of class.  Boys and girls sat on opposite sides of the large, rectangular room, awaiting the week's "pairing".  Mrs. Quinlan approached.  When she was in front of me, she gently explained that when a woman approaches a gentleman stands.  So I did.  And have done so ever since.
I recall one of those times.  Not long before the whole SC plan disintegrated my wife and I went to dinner with a couple from down the street, who were contemporaries.  We were celebrating his birthday, and my wife and I, and he, had arrived at the restaurant ahead of his wife.  When Delia arrived, we were all sitting in the lounge, and when she approached, I, of course, stood.  She leaned in and quietly said, "thank you for standing".  And I once again thought of, and gave thanks to Mrs. Quinlan.
Funny thing.  As the years pass, and memory fades, our recollection of people, especially names and faces, also fades.  But my memory of Mrs. Quinlan, in every detail, is as vivid as when she approached that day so many years ago.
– – – – – – – –
* I seem to be cursed.  Remember the prompt from a few weeks back about ads and jingles and the like?  Well, I sure do.
** For those gentle readers who are familiar with bar exams, let me just say that the SC exam is in a class by itself.  Three days, not two.  Two days of essays.  The exam is held in the state capitol, Columbia, but the administrators do not say exactly where until just a few weeks before the exam date.  But they reveal, at the same time, the six subjects to be tested in the essay portion.  But they don't tell you that these are "law school level" essay exams.  Detailed.  Not at all pleasant.
*** And you thought "shooting the breeze" was just a figure of speech.
**** I did come up with a notion of what that might involve: "one must never engage the trigger with the index finger whilst extending the middle finger." (Election of remedies.)
***** I actually have nothing to add.  I just wanted to set a record for footnotes.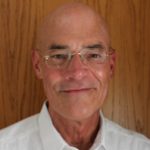 Tom Steenburg
Retired attorney and investment management executive. I believe in life, liberty with accountability and the relentless pursuit of whimsy.
Characterizations: funny, well written