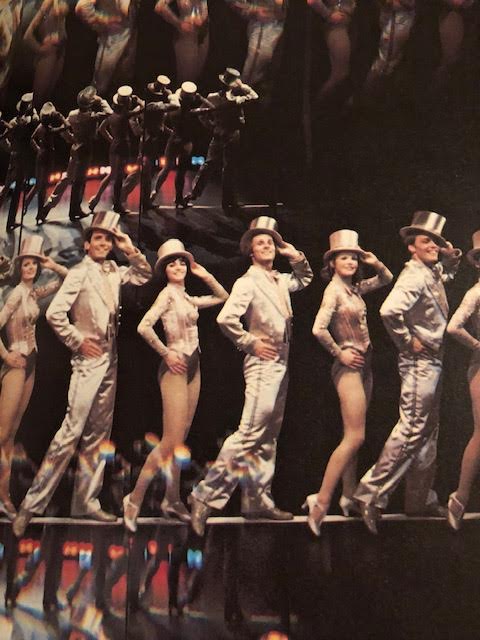 Shortly after we married, in the mid-70s, we had a lot of friends living in New York City and we'd visit often, driving in, staying on the pullout sofa with Paul and Beth. Jeffrey and Susan, residents to this day, always had a pulse on what was au courant. In 1975 they told us about this fascinating, innovative show they'd seen Off Broadway. Soon it was the talk of the town and moved, with great acclaim, to the Great White Way. It was "A Chorus Line".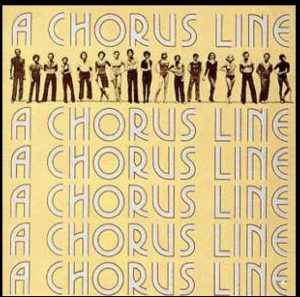 Everyone I knew was buzzing about it. It won the Tony Award for Best Musical and the Pulitzer Prize in 1976. I couldn't wait to see it, but couldn't get tickets until early in 1977. This was a show for ME, that frustrated actress who never got cast (not that I went to New York, I didn't have the gumption for that).
I sat there spell bound as each character told their own back story; the heartbreak of rejection – one who finds solace in her ballet class, one who comes out of the closet, one whose dance audition score card always read, "Dance- 10, Looks – 3", so she got plastic surgery (great song – I still love to sing "Tits and Ass"… get yourself a fancy pair, tighten up your derriere, keep the best of you, do the rest of you!). And the fading star who just wants to work, played originally by the great Donna McKechnie from Royal Oak, Michigan. By the time we got to see the show, she had left for other opportunities, but is on the original cast album, which of course I wore out, listening to it.
We saw the show again when the National Tour came to Boston. It became the longest running show on Broadway at the time, had a long, successful run in London and a successful revival. The movie was beyond pathetic. Actually, I never saw it, but the reviews said it all; they changed the concept and killed the show. DO NOT SEE IT!
Years later, a revival of "Sweet Charity" came through Boston, starring Donna McKechnie. It is a silly show, but we enjoyed it. Great dance numbers, fun music.
We went to the Ritz Café for dessert after. Who should come in with her entourage and sit a few seats away from us but Donna herself. I knew we went to the same high school and heard she was friends with the daughter of my parents' best friends, so I decided I'd politely go chat. Dan was mortified, "You aren't really going to approach her, are you?" "Why not? I have a personal connection."
So I began by telling her how much we had just enjoyed her as Charity (I thought that was a good way to begin). She seemed pleased. I went on to tell her that I, too, had gone to Royal Oak Dondero High School. She seemed genuinely surprised. I said I'd been told that she was friends with Judy Berry, whose parents were my parents' best friends. Her brow furrowed for a moment. She was digging deep into the memory bank, but had a eureka moment. She remembered and was so pleased that I'd brought her those greetings. I left her alone with her minions after that.
One, singular sensation…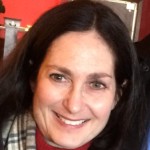 Betsy Pfau
Retired from software sales long ago, two grown children. Theater major in college. Singer still, arts lover, involved in art museums locally (Greater Boston area). Originally from Detroit area.
Characterizations: right on!, well written