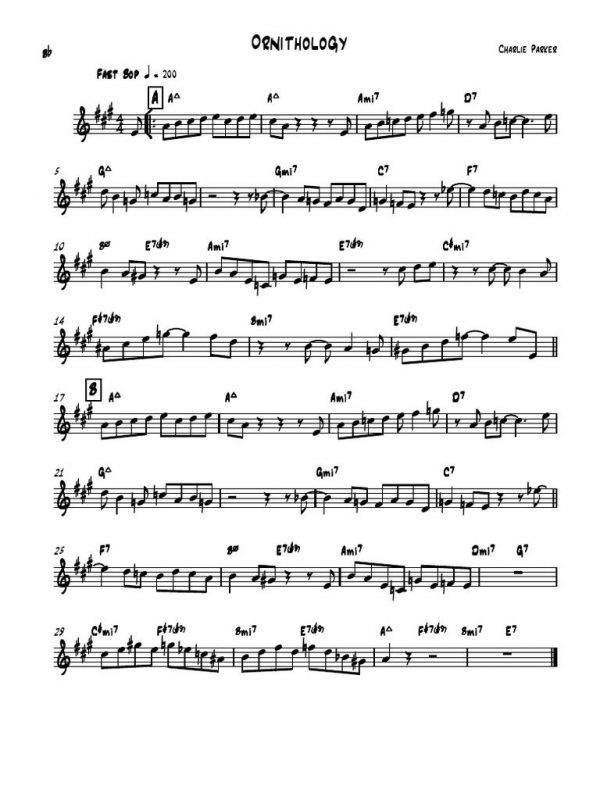 The Hollywood YMCA sits in an old mock-Spanish edifice just south of Sunset and a little west of Vine. It's a comfortable old place with a pool, a couple of saunas, two basketball courts, a workout floor and a labyrinth of weight rooms, nautilus chambers, and a rangy set of rooms subdivided by rows of battered athletic lockers. I go there because it's close to home and because it's comfortable. No spandex allowed.
Damn, I thought, this guy has to be a musician...
So one afternoon I was hunkered down on an athletic bench with one wet towel under my butt and the other around my neck. I'd just gone for a swim and showered off the chlorine. I vegetated in front of my open locker, spaced-out, slack-jawed, and stupid, a beatific condition that I treasure. Someone nearby began to whistle a complex, zig zag bebop melody. Whistling bebop "heads" or melodies isn't easy. You have to know all the intricacies in these tunes, often 32 bars long. It's not like whistling "Georgia" or "Waltzing Matilda."
Bebop tunes, by definition, make no sense whatsoever. Bebop became popular shortly after WWII, when life made no sense whatsoever. Bebop tunes were usually built on the chord changes and structures of solid but overplayed melodies like "How High the Moon," and were often the creation of black or beat jazz musicians who had grown tired of playing the worn-out but still popular jazz standards and were itching to reflect the crazy world they lived in.
I listened closely. The guy had blipped and bopped through the first two verses and launched into the bridge of "Ornithology." He was hitting the tune note-for-note the way its creator, Charlie "Yardbird" Parker had composed it. They called him "Yardbird" because, back in Kansas City, his hometown, Parker survived on chicken.
Damn, I thought, this guy has to be a musician, probably a horn player who, to play these angular, cubist melodies, has to master each burst, flare, dip, pause, and jagged melody line to stay in synch with the other horn players, the pianist, and often, even the bassist and drummer. They all play the melody.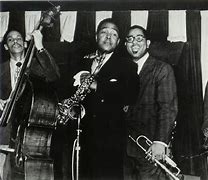 This particular tune was built on "How High the Moon." "Oleo" and "Scrapple from the Apple" both written by bebop artists, were built on George Gershwin's "I Got Rhythm," but the average listener would never know their origins from the angled, dissonant melodies being staccato'd out at breakneck pace by bebop innovators like Dizzie Gillespie, Miles Davis, Sonny Rollins, Art Pepper, Bud Powell. The list goes on, but I digress.
In the locker room, the guy finished the first chorus and began absent-mindedly humming an improvised line that might follow the exacting, intricate heads of these tunes. I looked down the line of dressed and undressed backs, bellies, knees. I knew this guy! "Eric!" I shouted.
The whistling stopped. The guy leaned forward, studied my face for a moment, brows knit in a frown focused on my visage. His eyebrows flew up, mouth flew open. "Charlie1" All Bronx, all the time. "What are you doin' here?"
"Hey!" I returned, "what are you doin' here?" I was delighted. I had only recently arrived in town from San Francisco, and Los Angeles was still a big mystery full of faceless two- and three-story buildings and freeways. I didn't know that many musicians yet, and it was a scramble, just to break into the scene.
"I just got into town," Eric said. "Figured I'd give it a try."
"Uh, you guys wanna talk someplace other than over my business?" a wise guy between us asked.
"Oh, yeah, sure." I picked up my towel and swapped places.
Eric and I gave each other high fives. "Great to see you, man!"
We caught up. We had played jazz together in San Francisco before I left for Los Angeles. I had chosen L.A. over New York because the Big Apple wasn't big enough to accommodate my partner Susan and her mother Rose. Rose won and we drove south.
We recalled some of the San Francisco gigs we did, including at Ray's, a faux beatnik bar located so close to North Beach's Broadway and Columbus that, on weekends, customers would fall into the club from the sheer pressure of the crowd that flowed past the big picture window behind the bandstand. All the musicians shared the same fear, that one Saturday night, someone would fly through the window in a sforzando of shattered glass and stab us all to death with giant splinters from Ray's ruptured window.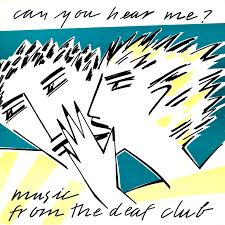 Eric and I had also played bebop together at the Deaf Club in San Francisco, where the intricate bebop tunes made us sound like Duchamp's Nude Descending a Staircase. The Deaf Club had been taken over by a punk entrepreneur who filled it full of The Dead Kennedys, the Ramones, the Mutants, and Negative Trend. We were the novelty act, with our acoustic instruments and 1950s bebop.
I had scratched out a musical foothold in L.A. and invited Eric to play with us when the gig paid for more than the standard piano-bass-drum trio. Eric was a mensch. He was always grateful for the gigs and played with that kind of transported ecstasy that so many musicians generate as easily and profusely as sweat. He never had any money, but then, neither did most of us.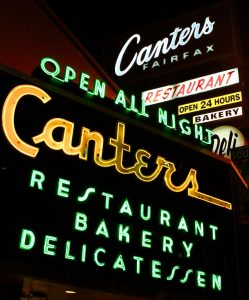 After a month or so, Eric went back to work as a waiter. He had worked as a waiter in a South San Francisco Italian joint and did his job well. In Los Angeles, his proficiency and Bronx accent landed him a steady gig at Canter's giant, sprawling bakery, restaurant, deli, and bar in the Fairfax district.
Sometimes we'd go in to eat during his shift, just to hang, dislocate our jaws around Canter's mile-high sandwiches, and drink coffee. Eric was never embarrassed to serve any of us. He was proud of his work and could kibitz his way through the shift with all the other waiters, waitresses, cooks, busboys, and customers. An equal-opportunity kibitzer, was Eric.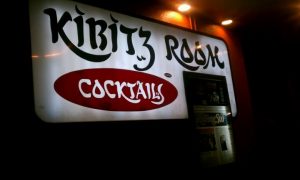 After a few months at Canter's Eric began to lobby the owners to begin a jazz night at Canter's bar. They were reluctant. Canter's Kibitz Room served as home base for some of the Fairfax district's best-established bar flies — all of them over 60 and set in their ways. Nevertheless, Eric persevered. The owners understood the restaurant business exquisitely — they knew consistency was the key, whether it be with a pastrami and tongue sandwich or a bebop band. They committed and pretty soon, the bar flies were tapping their feet on the bar stools and swaying their cardiganed shoulders over their well drinks.
Eric also understood jazz's saving grace — jamming. He invited every musician he knew to sit in at the Kibitz Room. Soon the usually empty cabaret tables were populated with musicians and their hipster pals. Eric's Thursday night jazz became a fixture. Thanks to the regular booking, the crowds grew. It was a laid back scene with a gentle kitschy vibe, perfect for young jazz apprentices to pay some dues and learn the tunes.
For years, Canter's featured a great picture of Eric with his soprano sax, blowing under the cheesy red and blue gels that lit the stage, and squinting from the wraith of smoke from a non-filtered Camel stuck between his right ring finger and pinkie. The gig went on, Eric kept waiting tables. I left to take a job in a publishing company and to play music in a Friday night cabaret at the L.A. Theatre Center.
Eric died a year or so later of lung cancer, but the picture of him remained in the stairwell leading to Canter's second floor. I always stop on the stairs to have a chat with Eric whenever I fall by Canter's for a pastrami sandwich and a bottomless cup of coffee. I don't eat meat anymore but what the hell, I get a chance to encounter my pal Eric one more time.
# # #
Charles Degelman
Writer, editor, and educator based in Los Angeles. He's also played a lot of music. Degelman teaches writing at California State University, Los Angeles. 
Degelman lives in the hills of Hollywood with his companion on the road of life, four cats, assorted dogs, and a coterie of communard brothers and sisters.
Characterizations: right on!, well written