As a child I was a voracious reader, devouring all the book series that were popular at that time — The Bobbsey Twins, Nancy Drew, Cherry Ames, Sue Barton, and Honey Bunch and Norman. Of these five, the only one that seems to have survived is Nancy Drew. Maybe a girl detective has more staying power than a family with two sets of twins (the Bobbseys), a nurse (both Cherry Ames and Sue Barton), or a little girl and her mischievous playmate (Honey Bunch and Norman).
My oldest sister, seven years older than I and soon to be on her way to Radcliffe, was worried that I was wasting my time reading and re-reading these silly books, and urged my mother to take them away from me so that I would read better literature. My mother, a woman of infinite wisdom, refused to take her advice, and I only found out about this discussion years later. So I was able to read Nancy Drew and The Ringmaster's Secret as many times as I wanted. I still had plenty of time and energy to read other books of all sorts.
In the bedroom that my two sisters shared, there was a floor-to-ceiling bookcase with a wide variety of books in it all jumbled together in no particular order. One entire shelf was devoted to the World Book Encyclopedia, and I would often take out a volume and just start reading articles in it. I learned all kinds of interesting things that way. I would also look there for books to read when I wanted to take a break from Nancy and the others — my own in-house library. At the end of the summer before seventh grade, when I had just come home from music camp and was looking for something new, a book called Crime and Punishment caught my eye. I didn't know it was famous, or difficult, or way above my grade level, so I just began reading it and was captivated.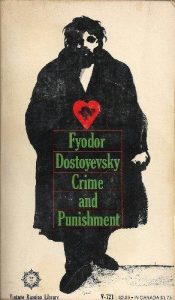 That fall I started seventh grade in a new school, in a different town, with kids I had never met before, and with different teachers and classrooms for each subject. All dramatically different from my easy, comfortable sixth grade life of the previous year. It was a little intimidating, to say the least. On the first day of English class, the teacher went around the room and had each student say what he/she was reading. Most were pretty standard — Heidi, Little Women, Prisoner of Zenda, etc. There was one boy, Scott, who was reading The Communist Manifesto, and the teacher seemed impressed by that. When he got to me and I said Crime and Punishment, he was flabbergasted. First he asked who the author was, thinking, I suppose, that it might be some other Crime and Punishment. I said Dostoevsky. Then he started asking me questions about the plot, which I answered correctly. When he was finally convinced that I really was reading it, and that I understood what I was reading, he moved on to the next person. But I was definitely the teacher's pet in that class for the entire year. And not only that. Word spread throughout the English Department, and I would have to say that all my English teachers for the next six years treated me with great respect.
I enjoyed the book when I read it, and that spring I went on to read The Brothers Karamazov because I was interested in reading something else by the same author, but I wouldn't say that C&P was a book that I loved, or wanted to read again and again. In fact, when I went online and read a plot synopsis before writing this story, many of the characters and plot elements didn't even sound familiar. In fairness, it was about 55 years ago that I read it, but I still would have expected to remember more.
Probably my all-time favorite novel, which I have read countless times and it never loses its charm, is Pride and Prejudice. I love all six of Jane Austen's novels, but P&P is definitely the one I turn to most often. I have also read numerous books by modern authors attempting to chronicle what comes after the novel ends — the married life of Elizabeth and Darcy. They are generally terrible, but that doesn't dissuade me from reading yet one more when I see them at the library. I am so attached to Elizabeth and Darcy that it would be great to know how the rest of their lives turned out, if only someone of Austen's caliber were around to write it. Certainly if I were packing for the proverbial desert island, my copy of The Complete Novels of Jane Austen is one of the first things I would grab.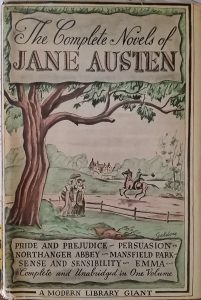 The lovely edition pictured here was given to me by my college boyfriend, with the inscription "To Suzy, after two years, with love. 'Everything nourishes what is strong already.'" The quote is something Elizabeth Bennet says in chapter 9 of P&P, and I wonder now if he read the book looking for a suitable quote. In those days you couldn't just google "quote from Jane Austen about love" and come up with something appropriate. Maybe some day I will have the chance to ask him and see if he remembers.
.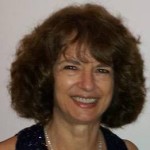 Suzy
Characterizations: been there, well written