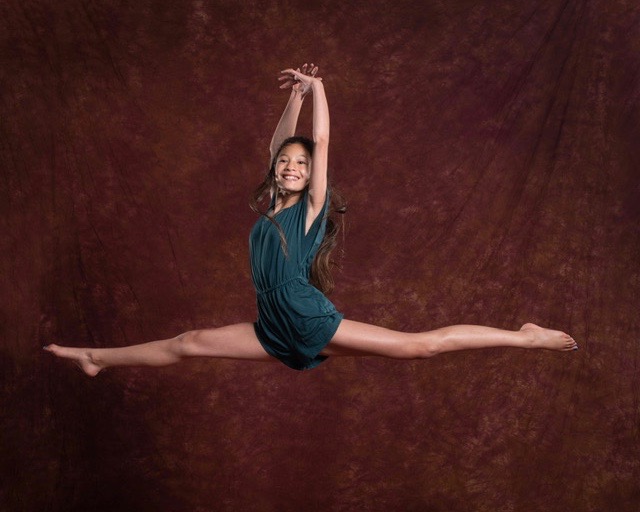 Here's what I remember about PE: Dodge ball, choosing teams, and climbing ropes. None of these are skills of any use in my life beyond high school gym class. Mostly they are negative memories of being smacked with a ball, praying not to be picked last, and only getting part-way up the rope. My high school didn't even have a swimming pool when I attended, which would have been helpful for me long-term. For girls in the sixties, if you didn't make cheerleading, there was only GAA. Anyone remember that? Girls Athletic Association was an after-school, intramural activity in which I mostly played volleyball with my friends.
I wish my PE perils had been more pleasurable and that I had learned activities I could have done all of my life.
Between my experiences with PE and my daughters', Title IX was passed in 1972. It stated that,
"No person in the United States shall, on the basis of sex, be excluded from participation in, be denied the benefits of, or be subjected to discrimination under any educational program or activity receiving Federal financial assistance."
This meant my daughters would have equitable sports opportunities in public school. No more GAA, which was a good thing. When my youngest daughter ran hurdles on the high school track team, it was in official meets against other schools, just like the boys. On the other hand, her sister's PE experiences were not too dissimilar from mine.
My daughters grew up in Illinois, where daily PE is mandatory in school. Both were very fit and competitive figure skaters. For the one who enjoyed gym class all the way through high school, PE was a pleasure. In fact, she credits high school gym class for her recruitment to be on the track team. But for her sister, who disliked PE immensely, especially after grammar school age, it was definitely a peril. She never enjoyed team ball sports like softball, volleyball, or soccer. By the time she was in middle school, despite skating several hours a day, it didn't matter that she was more fit than most of their peers. PE was one-size-fits all. Even in high school, my daughter who ran varsity track, also had to attend gym classes.
Fast forward a generation. Now their daughters, who are amazing athletes, are having very different PE experiences. One granddaughter lives in Indiana where PE is a once/week activity that rotates with activities like music and art. This works out fine for her as she is on a swim team and practices 16 hours a week in addition to numerous weekend swim meets. She also plans to run cross country next year. Perhaps because PE only happens once a week, children in her community seem to enjoy it. By high school, students in a varsity sport can opt out of PE or do weight lifting. That will be great for her, but what about children who are not physically fit?
At the other extreme is Illinois, where middle and high school PE is 40 minutes a day, every day. My Illinois granddaughter dislikes PE as much as her mother did. Because she spends 15-20 hours a week in dance classes, she is in great shape. She would love to participate in physical fitness workouts at school. Instead, she is playing the same ball sports as her mother and grandmother. By middle school, she had sampled all of the typical team sports and knew she disliked them. While some of her friends love soccer or softball or volley ball or tennis, all she would like is the same opportunity to get exercise doing something she enjoys like fitness training, yoga, Pilates, or running. Additionally, what is the point of having to take written tests on the rules of sports she will never play?
Things will get even worse for her in high school. There, the written tests count toward a student's GPA. If students miss PE due to illness, they must come in before school to work out with a heart rate monitor to make up the gym classes. During junior and senior years, they may choose the PE activity they like. Before that, it's 11 years of daily gym classes that they may or may not enjoy.
There are some good reasons to offer PE classes more than once a week. Many students these days are not physically fit. Kids need a break from all of the sitting they do in school and benefit from the opportunity to move and be active. My point is that as long as the activity promotes physical fitness, why can't PE offer choices? Would most girls be better served by learning about healthy eating and by encouraging them to participate in activities they will actually bring with them into adulthood? Also, something between once a week and every day would make a lot of sense. And written tests are just plain silly.
I wish my PE perils had been more pleasurable and that I had learned activities I could have done all of my life. Fitness is a very worthy goal. I'm glad my daughters and granddaughters have the opportunity for meaningful participation in athletic activities that was denied to me. As Michelle Obama advocated, "let's move," but let's let middle and high school girls choose how they want to achieve that goal.
I invite you to read my book Terribly Strange and Wonderfully Real and join my Facebook community.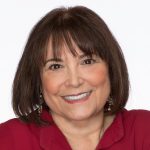 Laurie Levy
Boomer. Educator. Advocate. Eclectic topics: grandkids, special needs, values, aging, loss, & whatever. Author: Terribly Strange and Wonderfully Real.
Characterizations: right on!, well written