Physical Education, or Gym as we called it, was by far my least favorite class in high school. First of all, we had to wear these horrible gymsuits, one-piece numbers that snapped up the front. They were hideous looking things, as you can see from the Featured Image. No girl looked good in them, no matter how she was built. And woe unto anyone who had to go to the bathroom while wearing one, because she would have to take the whole thing off! We changed into and out of our gymsuits in the Girls' Locker Room, which had a few individual stalls for privacy, but if those were occupied, you had to change in the main area, right in front of everybody. Oh yes, there were showers there too, but nobody would have dreamed of using them! I don't even know if they worked, because they were never tested. If gym wasn't your last class of the day, and if you happened to work up a sweat (rare for me, since I tried to do as little as possible), you just changed back into your regular clothes anyway and maybe put on some perfume to cover the odor. I heard that the boys actually did take showers, but I don't 'know if that was true.
Then there were the sports we were forced to play. The main ones were field hockey in the fall, and softball in the spring. We played both of these out on the same field, which was near the railroad tracks. When a freight train went by, I would watch the train and count the cars –often a hundred or more — totally ignoring the game I was supposed to be playing. I hated both of these sports, as well as soccer (not quite as bad as field hockey, because at least you wouldn't get clobbered by a stick) and volleyball (which had the benefit of being indoors). The one sport I somewhat enjoyed was basketball, because I was tall and could occasionally make a basket. It wasn't too taxing because under the rules of girls' basketball at that time you only played on half of the court. The forwards stayed near their own basket and the guards stayed near the other team's basket. One person was designated as a rover, and she was the only one who was allowed to cross the center line. If anyone else crossed the line, she was out of bounds. Also, we were only allowed to dribble the ball 3 times before passing. If there was a 4th bounce, that constituted traveling. So I would mainly just stand near the basket waiting for someone to pass me the ball, catch it, and then shoot. I wouldn't say it was all that much fun, but it was okay. Once I caught a basketball the wrong way and jammed my finger, which didn't heal right and as a result is a little misshapen and doesn't bend properly even now. But I was happy about it, because it got me excused from gym for about two months while it mended. (I later learned to love basketball, as described here, when I played because I wanted to, not because I had to.)
Senior year, we suddenly had swimming too. My high school was on a college campus, and either they built a new pool or just decided to give us access to the one that had been there all along. We had to wear these awful tank suits that were made of thin nylon and, while they weren't sheer, they pretty much left nothing to the imagination. Even more so after they were wet. It was hugely embarrassing to have the boys see us in those suits. And there was also the problem of making one's hair look presentable after it got wet in the pool. Not so bad for the straight-haired girls, but for us curlylocks it was excruciating. One of my friends often missed half or all of the next class because it took her so long to dry her hair and make it look acceptable. I wasn't brave enough to do that, so I often just brought a scarf to wear after gym class.
We had the same gym teacher, Miss Shiposh, all six years at that school, and I could not stand her. The best conversation I ever had with her was at the end of senior year, when I told her that I was going to Radcliffe because they had no physical education requirement! And while that obviously wasn't the reason I chose Radcliffe, it was definitely one of its pluses.
---
*with apologies to Jim Croce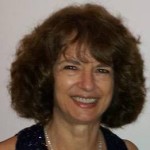 Suzy
Characterizations: been there, funny, right on!, well written