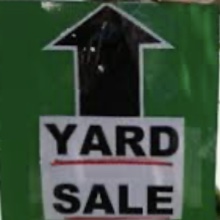 I'm a sucker for pitchers and bowls.
As you may know,  pitcher and bowl sets were first found in Victorian boudoirs where they were used as wash basins before the advent of indoor plumbing.  They're still sought after as decorative pieces,  and I've always loved them.
A few years ago I was in an antique shop and was admiring a lovely pitcher and bowl.  I said to the dealer,    "I love this one,  and in fact I collect them,   but I have so many,   I wouldn't know where to put another one!"
"If you were really a collector,"  she told me,  "you'd buy it first and worry about where to put it later."
She was right,  and so of course I bought it.   And now I have at least a dozen in my collection,  and each one has it's own pride of place.
The last set I bought was on a summer's day a year or two ago.   We were driving down a country road when I suddenly yelled STOP!   My husband slammed on the brakes thinking there must have been a wild turkey or a fox on the road.   Then he saw what I had seen – the sign on the tree with the best two words in the English language  – YARD SALE.
The car had barely stopped when I was out in a flash and halfway across the lawn.   For there amid a jumble of old furniture and dented pots and pans,  I had spotted my new pitcher and bowl!
Dana Susan Lehrman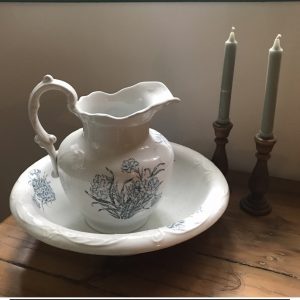 Dana Susan Lehrman
This retired librarian loves big city bustle and cozy country weekends, friends and family, good books and theatre, movies and jazz, travel, tennis, Yankee baseball, and writing about life as she sees it on her blog World Thru Brown Eyes!
www.WorldThruBrownEyes.com
Tags: Shopping