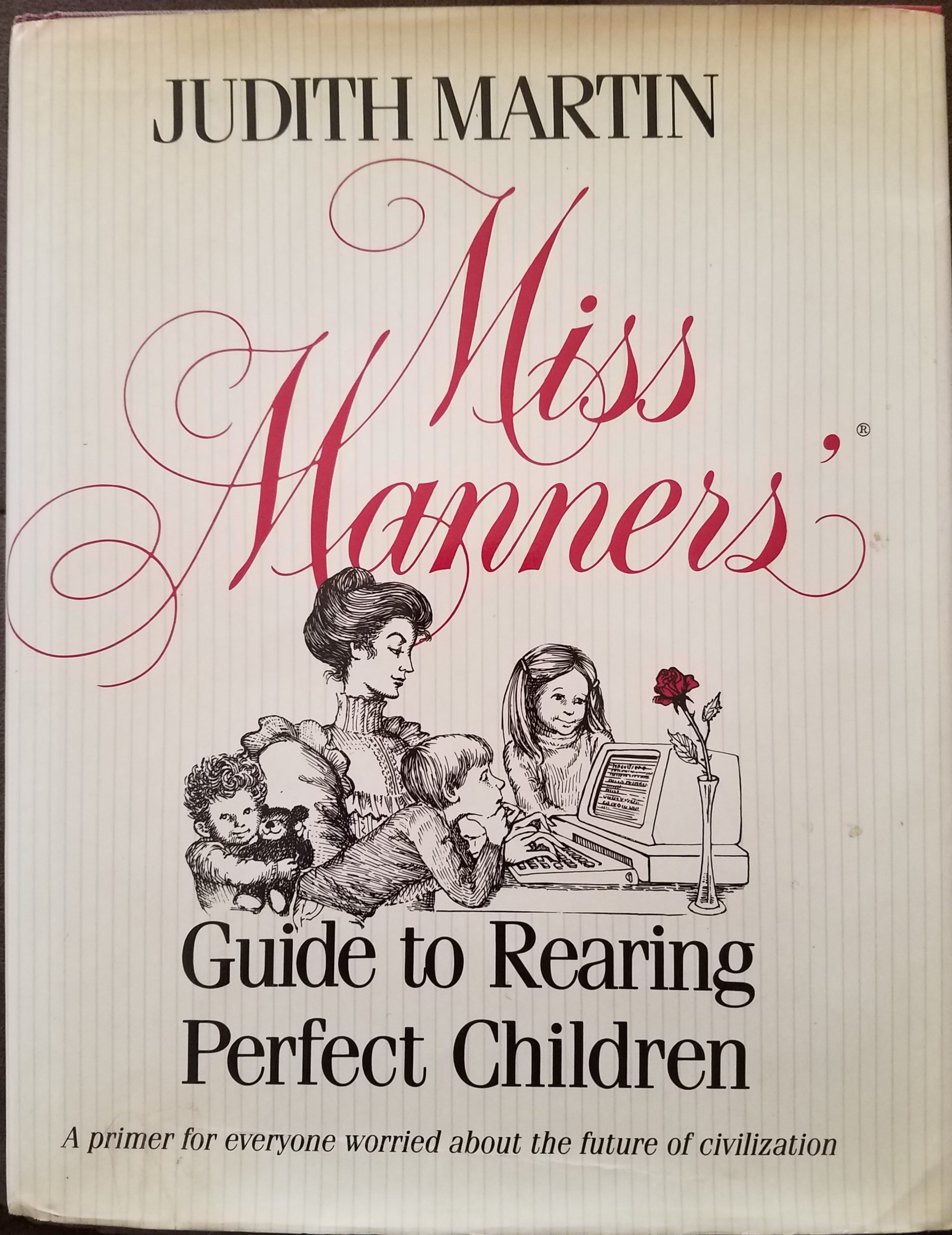 One of the best baby shower presents I received in 1985, when my first child was born, was Miss Manners' Guide to Rearing Perfect Children, which had just been published. I'm sorry now that the giver did not put an inscription in the book. I would love to know which of my friends it was from, and what their thoughts were at the time. I know I read the book, probably in dribs and drabs, but never seriously consulted it about childrearing. This may be why my children did not grow up to be perfect.
One of the best baby shower presents I received when my first child was born was Miss Manners' Guide to Rearing Perfect Children.
For the most part, I think I taught my children the same rules of manners that I had been taught by my parents.
—Always say "please" when you are asking for something and "thank you" when you receive it.
—Don't interrupt when someone else is talking, or if you absolutely have to, say "excuse me" before launching into your interruption.
—At the table, don't reach for something if it isn't close, ask for it to be passed. (We called it the "boarding house reach" and it was frowned on.)
—Chew with your mouth closed.
—Write thank-you notes for gifts, preferably before you even use them.
Thinking about my own childhood, probably the biggest emphasis was on table manners. For instance, you were never supposed to put your elbows on the table when eating. In fact, there was a poem that my mother used to recite whenever any of us committed that infraction:
Mabel, Mabel, strong and able
Get your elbows off the table!
This is not a horse's stable,
But a formal dining table!
After a few renditions of the whole poem, she could just say "okay Mabel" and that was enough to remind us to put our elbows down. I don't think I was as concerned about that with my children as my mother had been. As long as they didn't stick their elbows in each other's plates, I was probably happy.
Another rule we had when I was growing up was that you had to say "May I be excused?" before leaving the dinner table, you couldn't just get up and walk away. The answer was always going to be "yes," but you still had to ask. In my husband's family, where they had the same rule, his younger brother thought he was supposed to say "May I be a goose?" So we always laughed about that with our kids. I don't recall that they ever left the table early, so this rule didn't need to be enforced.
All the rules of good manners described above still seem reasonable to me. But I can think of others that have not stood the test of time.
When I was a teenager, it was considered good manners for a boy to open a car door (or any door) for a girl. As a result, I can recall being on a date, and if the boy got out of the car and started to walk away without coming around to my side to open the door, I would just sit there in the car and wait. Eventually he would realize I wasn't with him, and would come back and open the door for me. Ridiculous!
Similarly, when I first started working, I would often be in a situation where there was a group of us waiting for an elevator, and I was the only female. When the elevator arrived, all the men would wait so that I could get on first. However, then when we got down to the lobby and the doors opened, they would again wait for me to get off first. But I was way at the back, having gotten on first, so I had to squeeze past all the men waiting for me to get off first. Also ridiculous!
To me, it seems like good manners for people to open doors for each other, regardless of gender. The first person holds the door for the second person. Much simpler that way. And everyone can open his or her own car door and get out unaided, unless they have a physical disability and need assistance.
What about the notion that it is good manners for men to shake hands standing up and women to shake hands sitting down? I find it awkward to be looking up at the man I am shaking hands with, so I stand up too. That seems like better manners to me.
All the rules of manners that we learned that prescribed different behaviors for males and females are the ones that no longer seem appropriate. I am happy that I no longer have to wait for men to do anything for me, and can just do it myself. Although I do admit that I almost always ask my husband to open jars for me. And he has the good manners to do it without even teasing me about it.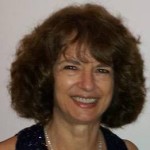 Suzy
Characterizations: been there, funny, well written