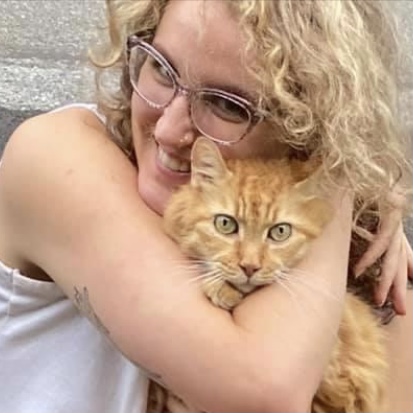 After drafting this story we learned of the sudden death of our friend Arnie.  May his memory be a blessing.
Pook-Nook, the Lost Glove, and My Cousin Isly
Our poet and filmmaker friend Arnie Reisman was a regular panelist on Says You,  a witty NPR radio show about words.  Over the years I learned a lot from Arnie and his literate pals.  For example,  did you know that the dark,  cavernous inside of a woman's handbag is called a poke-nook?   Remember that word while I tell you about my lost glove.
A few years ago I bought a lovely green winter coat and I found a pair of gloves just the right shade of green to go with it.  I was wearing my new green ensemble while walking downtown one day when my cell phone rang.
As you may know,  you can't hit the talk button with a glove on,  apparently the human touch is needed which is actually rather sweet.  So I pulled off one glove,  answered the call,  and chatted away.  But when the call was over I couldn't find the glove.
Thinking I may have dropped it,  I retraced my steps for several blocks – but no dice.  So over the next few days I searched the stores for another pair,  but it seems the fashionistas had decreed that green wasn't "in" that year and many of the shops had no green gloves at all.
Then I tried Lord and Taylor,   and luckily found a pair in green that even had a tag attached that read,   "Keep your hands warm while you stay in touch!  Use with your Apple iPod and iPhone mobile digital devices and other touch sensitive accessories."    How perfect!
A few days later I met my young cousin Isly for lunch.   Coming out of the restaurant afterwards I realized I was missing one of my brand new green gloves,  but this time I didn't fret.  I knew the gloves could be replaced,  but the precious time I just had with my sweet cousin Isly was irreplaceable!
POSTSCRIPT
Later that night when I was cleaning out my handbag,  guess what –  I found the lost glove in my poke-nook!   Thanks Arnie!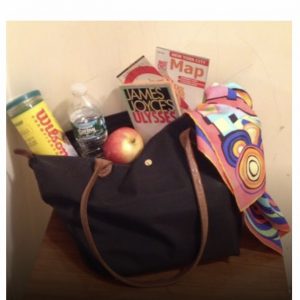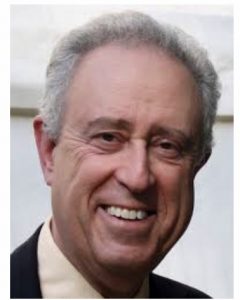 Arnie Reisman May 1,1942 – Oct 4, 2021
– Dana Susan Lehrman
Dana Susan Lehrman
This retired librarian loves big city bustle and cozy country weekends, friends and family, good books and theatre, movies and jazz, travel, tennis, Yankee baseball, and writing about life as she sees it on her blog World Thru Brown Eyes!
www.WorldThruBrownEyes.com
Tags: Arnie Reisman