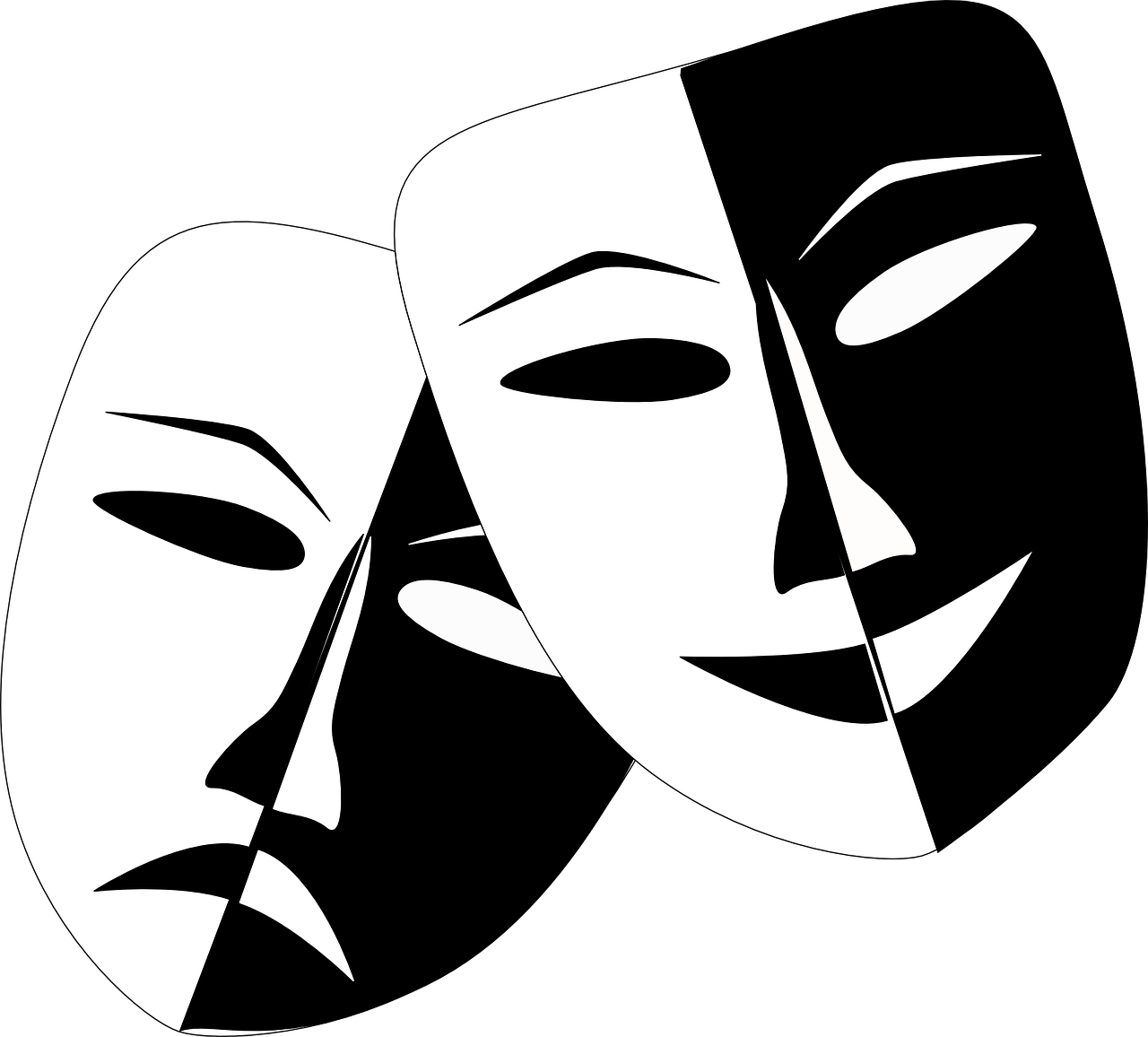 I've been privileged to have had many fine teachers throughout my schooling and even professionally. They have enlightened, challenged, and inspired me. But one provided something different–a sense of being part of a group and feeling welcome. That was Mr. Charles E. Gauntt, sometimes known as Mr. G, sometimes as Chuck, my high school drama teacher for three years. Mr. Gauntt was an odd-looking man, narrow shouldered and broad in the beam. His hairline had moved far back, revealing a smooth forehead. He had bags under his bulging eyes, and a receding chin. He looked like a cross between a bullfrog and Gollum from Lord of the Rings.
Mr. Gauntt had a way of making the drama department inclusive, even though the word wouldn't have been used at that time.
Despite, or maybe because of his appearance, Mr. Gauntt was an excellent character actor and skilled director. Besides his directorial and teaching responsibilities at our high school, he took on roles in community theater, where I volunteered during the summer. There, he played Grandpa Vanderhof in You Can't Take it with You–from a wheelchair after he broke his leg. The show must go on: a valuable lesson.
He taught me a lot about drama, technical theater, acting, and directing, assigning me to assistant direct Mr. Roberts and helped me survive the chaos of a crew of teenage boys. More than that, Mr. Gauntt had a way of making the drama department inclusive, even though the word wouldn't have been used at that time. Somehow everyone in his classes and plays learned to collaborate as an ensemble and respect each other. No matter that we were a motley combination of jocks, cool kids, geeks, and outsiders who for whatever reason didn't fit in. In drama class, we did. There, I made the first longstanding friends of my life.
The theater, backstage, and the drama office became a refuge from the standard difficulties of high school and for me, from a strained home life. In class and rehearsals, I could escape a home full of stress and conflict, feel a sense of accomplishment, and have a hell of a lot of fun. When a character in Pride and Prejudice got appendicitis three days before the show opened, Mr. Gauntt tapped me to go on for her, and supported me all the way. Others felt similarly supported, and sometimes we had alumni visit who had become professionals in the performing arts thanks to Mr. Gauntt.
Unfortunately life did not go well for Mr. Gauntt after I graduated. Likely he was bisexual but closeted, and had a mental illness (possibly bipolar disorder) that wasn't well diagnosed at the time. After a manic/psychotic break, he received electroconvulsive therapy, which was much stronger than it is today, and had periods of memory loss. He died a few years later.
I couldn't find an image of Mr. Gauntt that I could scan, but when I opened my senior yearbook, I found a written message from him: "My dear Marian: You are NOT leaving, you will always be here and welcome. All my love and thanks, Mr. G." Thank you, Mr. Gauntt, for making me feel welcome and showing me that I belonged.
Marian
I have recently retired from a marketing and technical writing and editing career and am thoroughly enjoying writing for myself and others.
Characterizations: moving, well written