Not going to bother about photos. Never intended to address this prompt. Until today, Saturday September 11, 2021.
Never intended to address this prompt. Until today, Saturday September 11, 2021.
I went about my business upon rising today. Aware of the date, of course, but there was coffee to brew and the digital NYT to read. Shaved, showered, dressed and went out to feed the koi. Looking up at the almost surrealistically clear blue sky I was frozen for an instant. It looked just like it did That Day. Tears flowed. Unabated. At length. Thinking of. Then.
I was the CEO of an investment management company in Chicago. Big wig. Corner office and all. During my longish train commute that morning. I had noted the heightened clarity of the skies. Now, with my coffee at hand at my desk on the 36th floor I was awestruck by the sight looking east over Lake Michigan. An aside: Our offices were in The Loop. The essential downtown center. Just west of Grant Park, immediately west of Michigan Avenue, part of the phalanx of high-rise office buildings guarding the city. My computer table faced east, overlooking the park and the lake. Behind me a small television, muted, was tuned to CNBC so I could follow the activity in the futures markets before the open. I turned from my computer screen periodically to see what's what. And then. The image of the North Tower. Jagged cut. Billowing smoke. Anchorman intoning that it seems that a small plane had flown into the North Tower. The impact zone seemed way bigger to me. The screen cut to an aerial view, at a distance. I saw a plane banking into a turn, right to left, at an impossible angle. Disappearing behind the towers then suddenly reemerging. As it hit the South Tower. It didn't register instantaneously but I quickly realized that I had just watched dozens? Scores? Hundreds? Thousands? of people die. And that this was no accident.
Televisions are everywhere in our environment so the entire office, 125+ people, saw it, too. Consternation. Confusion. We stood in place, transfixed.  My fixed income manager rushed in to report that he had just liquidated his positions. 'Ok", I said, numbly. He disappeared before I thought, "Wait a minute, you've just locked in losses on zero information."
Time, at least our notions of time, seemed distorted. This was Chicago. Central time zone. The first plane hit at 7:46, our time. Just short of an hour later the third plane hit the Pentagon. Alone in my office, I stood. Transfixed. This was not an isolated event. What, God help us, is next? I wandered into the trading desk area. A crowd of 20-30 people stood, slack-jawed, staring at the monitors positioned overhead. And we watched the first reports of the south tower collapse. I didn't hesitate. "Everybody out," I yelled. 'Now!" I went to our communications center and broadcast it to the entire office, even more emphatically. I was not going to stand there and watch a jumbo jet emerge over the lake headed toward our building.
The memory is still vivid. Way too vivid.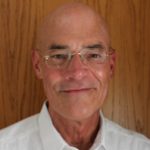 Tom Steenburg
Retired attorney and investment management executive. I believe in life, liberty with accountability and the relentless pursuit of whimsy.
Characterizations: moving, well written