...when we planned a trip to Southeast Asia after our double retirement from teaching, I took along  "The Lonely Planet",  a guidebook for budget travelers and backpackers....wanting to relive our youthful adventures
As a young, hip traveler, I saw myself as a citizen of the world.  When my newly minted marriage almost 51 years ago  was followed by a year long trip on three continents, my husband Lenny  and I took pride in the fact that that we could easily mingle with back-packers, older folks and locals when we  stayed at youth hostels and campsites. We fit in as much as any foreigners can. But as we got older, and generally enjoyed a more comfortable, upscale style of travel,  we were a  a bit nostalgic for our younger travel selves, when we could mix in and be more carefree away from work and family obligations.   
So when we planned a trip to Southeast Asia after our double retirement from teaching, I took along  "The Lonely Planet",  a guidebook for budget travelers and backpackers.  We were beyond the budget travel stage (I am not ashamed to admit that I like a private toilet), but the Lonely Planet had some cool, rather off-beat  ideas.  And I found one when  I perused the dining chapter of the guide when we arrived in Phnom Penh, Cambodia. The guidebook recommended a pizza shop within walking distance from our hotel, with a  note that their pizza sometimes included  a special, extra ingredient. It was not some sort of Khmer oregano, but it was, the guide noted,  hashish (Alice B. Toklas pizza, anyone?) Truth or fiction? We were intrigued. The guidebook also mentioned  that hash was illegal in Cambodia, so they could not verify. Was the name of the shop Happy Herb Pizza because the owner was from Brooklyn or did the pizza contain that special psychedelic substance that was so popular when we were young?
That afternoon we saw some young backpackers, Lonely Planet types, sitting at a cafe.  We figured they would  know about the hashish. Some of these kids said they had heard rumors about the special ingredient. But one of the guys, a flashback to the hippie types of my youth, said, "Naw.  That's just a myth".   
So when we sat down to an order of pizza the next day for lunch at Happy Herb's, I decided to be daring and  to order "happy".  (That's how we were told to get the special "extra" ingredient, by asking for "happy".  In fact, Lenny claims I asked for "very happy."  I don't remember.)  We  rationalized this:  if the pizza was "plain", nothing would happen and it might make for a good travel story.  If the pizza was "happy" we would be in a mildly pleasant mood for the afternoon.  Privately, I never thought that drug-laced pizza was a possibility.
The pizza was delicious, cheesy and flavorful. And everything felt normal.  We were picked up by a driver and a guide, and headed towards  the outskirts of the city.  Our conversation with the guide was animated and upbeat. Perhaps a little  too animated and a little too upbeat. Then we started to giggle.  The giggles turned to laughter. Unhinged laughter.  Lenny whispered to me that he thought he was high. He said that "the trees and the road were wavy".  At this point I felt fine.  But about 5 minutes later  I realized I was also in  another zone and I couldn't keep a straight face. And we had given two of the left over slices of pizza to the guide!  
Our friends and family thought it was charming and adorable  that  retirees were doped up and high when they read about it in the e-mail/journal I wrote to them the next day.   And for our friends and family, this is where the story ended.
But I didn't tell friends and family the rest of the tale. We were not driving to just anyplace.  We were being taken  to the site of the "Killing Fields", the notorious place of Khmer Rouge death and evil located just outside Phnom Penh.  It was like taking a trip to Auschwitz in a lighthearted mood.   When I assessed the situation, in my Swiss cheese brain state , I knew that we had to try to  control ourselves.  So before we got out of the car, I told Lenny, as I giggled,   "We have to stop laughing". " We cannot even glance at each other during this visit".  During  the tour we stared past each other, trying to stay in control and  getting  our  scrambled brains around the horror that had taken place on those hallowed grounds. 
We kept tight straight faces as we toured the places of death and destruction.  But as we went from site to site,  being told individual stories of unspeakable torture, we passed a small group of  young people we had met at some point on our trip.  They were looking extremely grim and their faces were ashen. As we passed them,  I  waved and yelled a friendly, loud whoop of "Hi!!  
What we saw  later was that they had just returned from the site where  infants had been thrown against a large tree.  After  my brain returned to normal (not until the next day!) I was mortified by my gesture. 
If I had been back at my job as a high school guidance counselor, I would have given a stern lecture to any student who behaved in such an inappropriate manner.    And here we were, in a foreign country, wildly and carelessly disrespectful. This is not how I had imagined our retirement.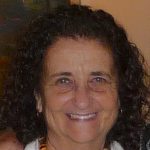 Sara Gootblatt
Tags: Phnom Penh, Cambodia; retirement travel
Characterizations: well written