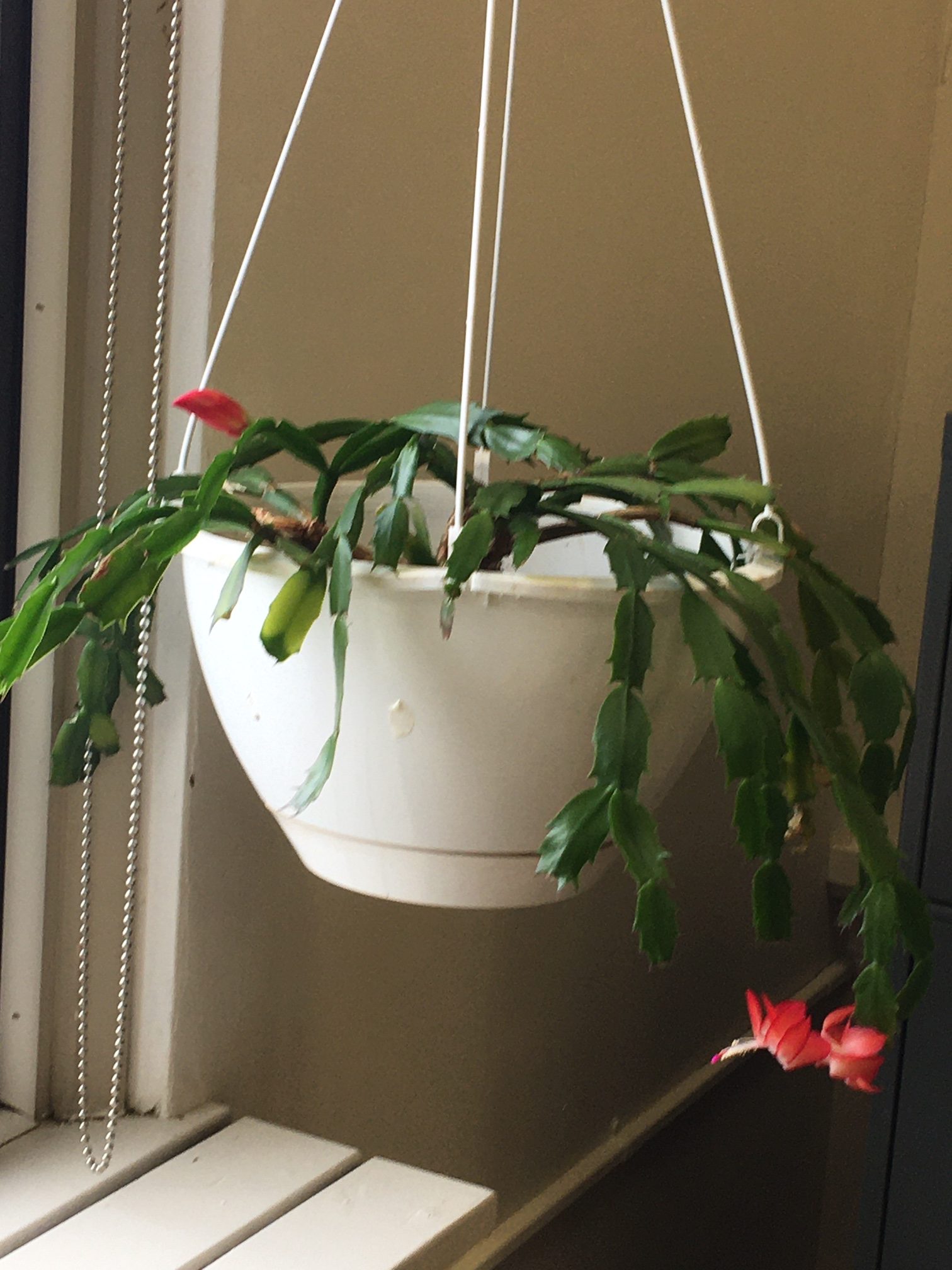 When Roselle retired, she left me with two plants.
I watered it as faithfully as I heated up boiling water for tea—in fact, I would fetch water for my teapot and fill the watering can for the cactus in a single trip
I was just a few years younger than she, but I had joined the tenure track at age 55 as a junior faculty member. After seven years, I was still working my way up the academic ladder. She was ready to trade in her teaching duties, spanning two decades of high school and two of college, in favor of the smock, scissors, paint and glue she would require in her next career as a collage artist.
The large office we shared had been converted from an old elementary school classroom. When a custodian was transferred from another building to be the maintainer of our space, Roselle and I both took delight in finding out that our room used to be his fifth-grade classroom. The room was so spacious that it held another desk for a third faculty member with its own set of shelves and filing cabinets, as well as a couch, an armchair, and a small round table and chairs for meeting with students. Like most institutions of higher education across the country, ours had been cutting costs, turning increasingly to part-time adjuncts and reducing tenure-line hires. (And spending more, at the same time, on a proliferation of vice presidents.)  With the weaning of the ranks of full-time faculty, there was no one but Roselle and me to spend our working hours in all that capaciousness.
Roselle seems like a name an author might bestow on a fictional protagonist who gifts her colleague a blossoming plant. But this is no fictional story, and Roselle was the actual nonfictional name of my colleague and office-mate at the state university where we trampled the vineyards of the Education Department. I was familiar with her name even before I took the position, because she was married to the Executive Director of the public radio station that served our region. He appeared on the air almost daily, and was fond of telling anecdotes that involved "the lovely Roselle."
Roselle and her husband Alan were Jewish New Yorkers who had come of age and gone to college in the era of folk music, the rise of Greenwich Village, Pete Seeger and The Weavers. She dressed like someone who knew how to find the best clothing in a vintage store, or the least conventional offerings in an upscale store. Her long skirts were colorful and stylish; she wore dangling earrings, silver bangles, and pendants and necklaces with malachite, agates, and amethysts. From early on, I saw that she was fashionable but in her own authentic way, not in peonage to the fashion industry.
Roselle had an acoustic guitar leaning against the wall near her desk, and occasionally brought it to a class and sang songs for her students. She also integrated art into her courses; the walls near her desk and outside our office door were decorated with student drawings, paintings, and three-dimensional creations. Many of the finest creations were generated by students in her course on the Holocaust. They studied the way the Nazis had denigrated the art of Jews and others as "decadent art" and then she asked them to create some "decadent art" of their own, or respond through an artistic creation to whatever part of the course interested them.
When Roselle returned from a paid sabbatical, she realized she was ready to change her career trajectory. She gave notice and began to clear out her desk, her shelves, her cabinets, She threw some items in boxes to take home, tossed out others, and began handing out souvenirs to everyone in the department. Someone else got the miniature grand piano—and I don't mean a "baby grand" but a non-playable replica of a grand piano, about two inches by two inches by one inch.
She gave me the only two plants I had ever seen growing in any of the offices in our department. One of them died a couple years later during the summer, when a colleague I trusted to water it forgot about it completely. I never knew the name of that plant and have managed, perhaps from guilt, to forget what it even looked like. The other was a Schlumbergera gaertneri, more commonly known as a Christmas cactus. Happily, the cactus is hard to kill. This one survived that same fateful summer when it was equally neglected by my colleague but proved more robust than its foster-sister.
That cactus hanging up against the office windows overlooking the quad unfailingly brought forth its pinkish blossoms for several weeks during the coldest months of the winter. During the years the cactus was under Roselle's tutelage, I had never paid attention to these blossoms. But once I became its caretaker, I was supremely attentive. I watered it as faithfully as I heated up boiling water for tea—in fact, I would fetch water for my teapot and fill the watering can for the cactus in a single trip to the nearby men's room. Not to imply that I watered the cactus as often as I prepared tea—once every 5 to 10 days was plenty. I was not only attentive; I was proud! During its festive weeks, I would cajole colleagues, my chair, or the project coordinator across the hall to come into my office and take a look at the cactus in all its beaming glory.
I always thought of it as Roselle's cactus, and over the years, I would send photos of it to a couple of ex-students whom I knew had stayed in touch with her. I wanted them to pass along these images, and reassure her that I had been a worthy successor in the care of this tough and beautiful plant.
After Roselle left, I looked for opportunities to play music videos during class. I created an assignment where students had the option of singing in class, which I modeled by singing some verses of "The Dock of the Bay" by Otis Redding. I purchased good quality drawing paper and nice boxes of markers and colored pencils, and invited students to integrate drawing and other kinds of visual art into several assignments. Within a few years after Roselle left, it was the bulletin boards and walls on my side of the office that were festooned with student creations. Some were even on display in the hallway and on the office door, now shared with a different colleague.
As I neared my own retirement, I would sometimes take a break to sip my tea and look around at the student work on display. I had left up a few items for as many as five or six years–—pencil drawings, mostly. Other creations dated from the most recent semesters. One that really pleased me was an original piece of embroidery a student had designed in response to a Japanese folk tale we studied in my Children's Literature class. It made me happy to know I had taken what seemed like a risk at first, to offer students some nontraditional ways to respond to what they were learning. It no longer seemed like a risk. It seemed like a sensible way to help students find their voices.  I was thankful that Roselle had been there to model some ways to engage college students through artistic and musical expression.
Taking another sip of tea, I would glance toward the Christmas cactus. I had taken over the care of this plant and protected it. It too still had its voice, its way of sending out messages to the world.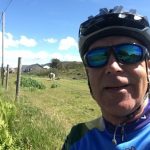 Dale Borman Fink
Dale Borman Fink retired in 2020 from Massachusetts College of Liberal Arts in North Adams, MA, where he taught courses related to research methods, early childhood education, special education, and children's literature. Prior to that he was involved in childcare, after-school care, and support for the families of children with disabilities. Among his books are Making a Place for Kids with Disabilities (2000) Control the Climate, Not the Children: Discipline in School Age Care (1995), and a children's book, Mr. Silver and Mrs. Gold (1980). In 2018, he edited a volume of his father's recollections, called SHOPKEEPER'S SON.
Tags: art, drawing, music, college, higher education
Characterizations: well written