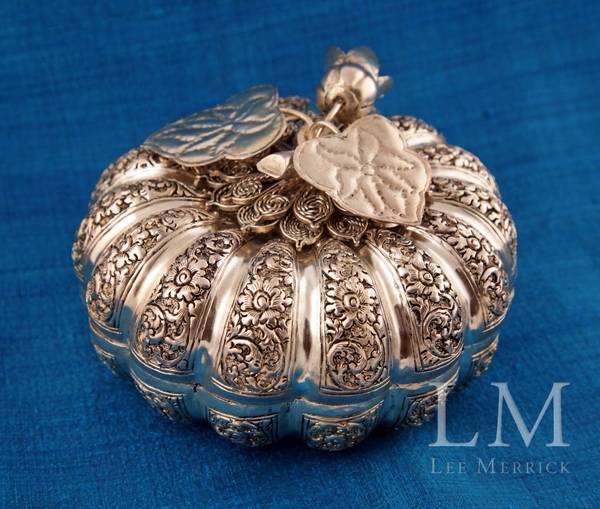 At the time, in 2006, it seemed a promising idea.  I had just retired (early) from a long career at Stanford. One is eligible to retire when age plus years of service add up to the magic number 75.  Having started fresh out of college and worked straight through, my relative youth was augmented by many years of service, and at age 49 I bid full time work adieu.  My new beginning was a launch into the waters of the then-emerging world of online retail.
My college roommate has always answered the siren call of wanderlust, so my husband and I joined her for a trip to southeast Asia.  While there, she and I were much impressed by the handiwork of local women's craft guilds.  Hand loomed silk, and objects made in silver, are a particular regional specialty.  Once back home, we plotted and planned, extended contacts made in Cambodia, and launched an online store.  We named the company RH Pumpkin, combining our last names and the beautiful silver pumpkins that were a signature item in our retail line.
The fun part?  Sourcing and choosing the products – beautiful handloomed scarves and pillow covers; silver boxes of all description; paintings on silk; Christmas ornaments (what did the Cambodian artisans think about those orders?) Photographing the items for our website.  The less fun parts?  Managing online shopping cart solutions before those were simple plug-and-play, dealing with customs, and managing inventory in two separate locations. The business of business is to make a profit, and since that didn't transpire to the level we envisioned, we eventually shut down operations.
Nonprofits have picked up the idea of supporting women's craft collectives globally and we salute their success. Third career anyone?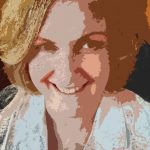 Susan
Characterizations: right on!, well written