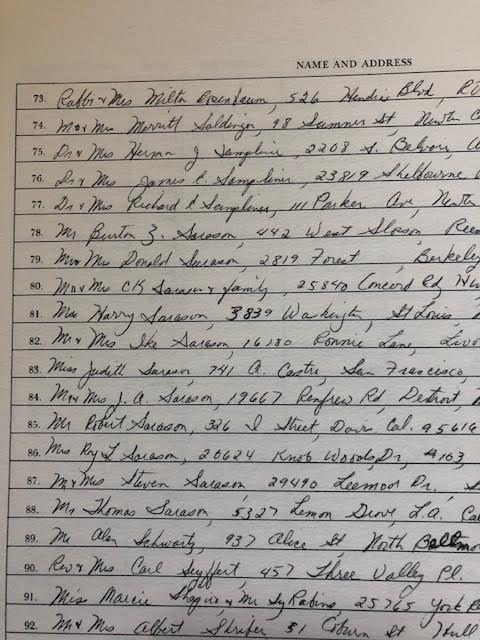 I was always a good student, a striver, a high achiever, I got straight A's. Until it came to penmanship. There I fell apart and got C's. My second grade teacher, responsible for teaching cursive, called my mother in, bemoaning my lack of manual dexterity and told my mother to teach me knitting as a way to improve my writing skills.
My dutiful  mother did. She had knit "Bundles for Britain" in World War II, so certainly remembered the basics. She bought me needles, cast on for me and taught me the basics of knitting and purling. I had small balls of different-colored yarn and decided those little rectangles I made would be rugs for my Barbie dolls. You can see that as I progressed, my stitches became less even and I even dropped one in the final, orange yarn (yes, these are the originals from 60+ years ago, tucked away all those years ago with Barbie and Ken). My dexterity did not improve.
If I really concentrated, my writing was semi-decent, but most of the time, while taking notes, it was barely legible. I learned to touch type in 10th grade. That was important for doing papers in high school and college, and even my first job, which was primarily data input. Now with computers, iPhones, texting, etc. keyboards are all we use. The Featured photo is from my Bride's Book, so a sample of my cursive in 1974, 46 years ago.
Email has replaced most snail mail, but I am old-fashioned in many ways. I still send hand-written thank you notes and condolence notes on personal stationary. My son's girlfriend lost her father in May. We sent flowers and I sent a long, personal condolence note. A few weeks later, I received a lovely, handwritten note from her mother in London. It was appropriate and touching. It speaks to good manners.
My children learned cursive, but neither can actually write it any longer. My husband, a year older than me, can't either. Even in college, he printed faster than he wrote for note-taking. Today, even his signature is barely legible. I still write out my grocery list in cursive on white note paper, write yellow sticky notes to myself all the time (did some for myself today). I used to send long letters to friends, but now they have morphed into long emails. I am lucky if I get short responses, or maybe texts. Some friends do send long emails and I have a difficult time replying to them with as much information as I'd like.  I guess I always have a lot on my mind and my fingers can't keep up with my brain, so I may do a draft, then rewrite to get the penmanship looking better. I'd rather talk on the phone if there is really a lot of ground to cover.
Vicki truly hates the way kids abbreviate while texting. She thinks it's lazy and doesn't promote good thought processes. I tend to agree, but will use a few, as I find my texts are always full of typos (spell check!)…I am usually rushing as I type and frequently don't stop to proofread.
I worry that historians will not have reference material for famous people if thoughts aren't committed to paper. No one keeps diaries. Twitter is a terrible place. We would all do well if it were shut down altogether and the Orange Monster lost that particular avenue of communication and had to go back in time to other forms of communication. His signature is a child's scrawl. It reflects his state of mind.
I am on many social media platforms (though increasingly wary of what I post), but I tend to be old fashioned in my thinking about cursive, even if my handwriting is awful. Email does provide instant communication and gratification, but I do think something is lost if we don't remember how to be polite and keep social graces alive, whether those include cursive or not.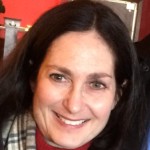 Betsy Pfau
Retired from software sales long ago, two grown children. Theater major in college. Singer still, arts lover, involved in art museums locally (Greater Boston area). Originally from Detroit area.
Tags: condolence notes, thank you notes, poor penmenship
Characterizations: right on!