I 'm gearing up to write my response to this week's prompt, "My Favorite Teacher", sitting in my beach house study, facing my MacBook Air, and beyond that the Atlantic Ocean, deep blue this afternoon and speckled with whitecaps as the wind picks up.  The waves roll in, one after another, each breaking into a white line of surf, each strumming the song of the waves, which I love to listen to.
May my mother not box my ears. May the traditionalists in the party crowd notice nothing amiss (except possibly rouge highlights in the salami crust).
My study started its life (when I was a young boy) as part of the screened porch that ran across the front of the house, then was carved from the porch and slapdash-enclosed to be a nursery and extra bedroom (when my youngest sister was born), then was used as a storage bin, then a laundry room, with a window too high and too small to do justice to the view of the ocean until my late wife and I bought out the interests of my sisters in the house, and remodeled its front end as required by the carpenter ants who had feasted within splinters of a total collapse, installing the current study with its broad ocean-view window which draws me to watch the ever-changing currents, and now some wispy clouds forming.  This vista is brain-captivating, except I must keep one piece of my brain on the salamis I am baking and basting for this evening's Weenie Roast cocktail party, three houses north as the seagull flies.  At last tasting, the salamis seemed to be nicely absorbing the orange marmalade and yellow mustard spread thickly over them forming a crust on top, while their bottoms swam in drippings from earlier bastings.  I don't have a recipe (i.e., the proportion of mustard to marmalade, notes on acceptable marmalades, the oven temperature, the rotation schedule, the cooking time).  Rather I have my late mother leaning over my shoulder with a raised eyebrow.  It was her signature dish, for this annual occasion.  She brought it to a generation of Weenie Roasts, and received mouthfuls of accolades. I aspire to continue the tradition.
I know how the salamis are supposed to taste when served, sweet, tart, spicy and still warm, accompanied by fresh black bread.  Following a further taste test a minute ago (1½ hours into the baking), I boldly added strawberry preserves to the spread because I worried the marmalade I'm working with is too gourmet, and imparts too much tartness.  May my mother not box my ears. May the traditionalists in the party crowd notice nothing amiss (except possibly rouge highlights in the crust).
My favorite teacher?
I am running out of time.  I can hear children and grandchildren turning off the TV, starting to shower, dress, and talk s'mores.  I can hear my salami timer buzzing.  I still have to carve and plate. I hope the salamis are worthy.  I move with deliberation as I I remain caught up in the glide of the waves.
Okay, I will breathe, and then blurt.
I had various teachers in my childhood and adolescence, and later at college and law school, who engaged me (interrupted the prevailing boredom).  Random memories of my 5th grade home room teacher teaching us songs from foreign countries; my 8th grade English teacher brutally deconstructing the much-loved poem "Trees" by Joyce Kilmer ("…Poems are made by fools like me/But only God can make a tree"), so that in the end it looked like it had been chewed by carpenter ants;  my AP English teacher offering a deep take on the clandestine embrace of young Romeo and Juliet; my Visual Studies professor who coaxed a movie out of me; my Federal Procedure and Jurisdiction professor who made every class a thriller, etc.
But for my favorite, rather than dig into the way-back machine, with rust crusting on its exposed parts, and cobwebs blurring my view, I'll run (quickly and breezily) with the here and now, with the classical music professor who taught a course on Bob Dylan in the year of Bob's Nobel, a college undergraduate course which permitted old-timers to audit (as long as we didn't talk or snore too much).  That course was a wonderful and enriching experience.  And this Fall semester that professor is teaching a course on the Beatles, which I have enrolled in and eagerly look forward to.
May I add that the ocean, with its syllabus revised each new day, is no slouch as a teacher either.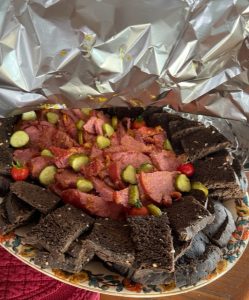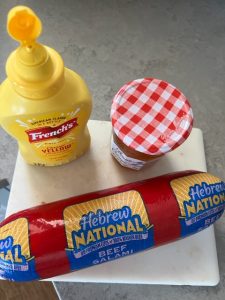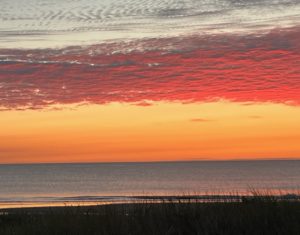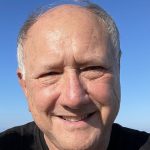 jonathancanter
Here is what I said about myself on the back page of my 2020 humor/drama/politico novel "The Debutante (and the Bomb Factory)" (edited here, for clarity):
"Jonathan Canter Is a retIred attorney; widower; devoted father and grandfather (sounds like my obit); lifelong resident of Greater Boston; graduate of Harvard College (where he was an editor of The Harvard Lampoon); fan of waves and wolves; sporadic writer of dry and sometimes dark humor (see "Lucky Leonardo" (Sourcebooks, 2004), funny to the edge of tears); gamesman (see "A Crapshooter's Companion"(2019), existential thriller and life manual); and part-time student of various ephemeral things."
The Deb and Lucky are available on Amazon. The Crapshooter is available by request to the author in exchange for a dinner invitation.
Characterizations: well written