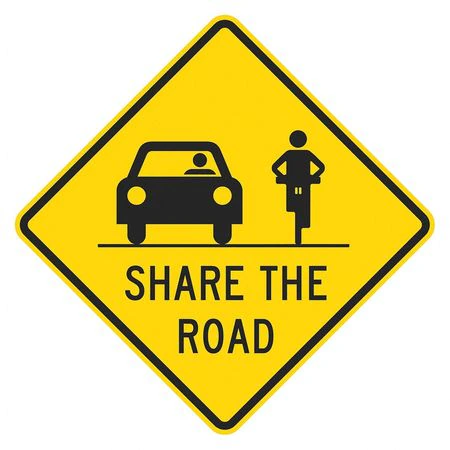 My mother grew up on an island without paved roads and never learned to ride a bike.  She also never learned to swim due to the artic water temperatures but that's a different story.
I learned the freedom of flying the day my mom let go of the bike.
Living in California meant a bicycle was part of the terrain. Riding a bike to school was the norm. Clothes-pinning playing cards to spokes was also the norm and a requirement for fitting into the neighborhood.
Tricycles were part of the experience but it was the "big girl" bike that I remember the most. The one my mom taught me to ride. Once the training wheels came off, she would run along side of me to prevent me from tipping over. I don't recall falling so she must have been an awesome runner to keep up with my furious pedaling.
I learned the freedom of flying the day my mom let go of the bike. She had been running behind me, holding onto the seat when I suddenly realized she was no longer there! Fear was the first reaction until I realized I was still upright! What a thrill, to go from fear to freedom in a split second. With this newfound independence, I became one of those kids who was obsessed with riding and loved being on my bike.
In high school, it wasn't cool to be seen riding a bike to school so my faithful companion collected dust in the garage. That is until a group of us decided to ride our bikes at night just for fun. We lived in one of the beach cities in southern California so would ride to our favorite beach at night with those little lights that worked from friction and were only visible when the wheels were turning.  A far cry from the halogen lights of today. In hindsight, we were lucky that we made it to our sweet sixteens. Foolish by today's standards but glorious fun back then! We probably rode about 10 to 15 miles a night weaving up and down the back streets until we made it to the strand. No water bottle cages and no water bottles in our pockets so we would stop for a Coke or Dr. Pepper along the way. I always bought a bunch of tangerines. Maybe this was foreshadowing my decision to study nutrition and to become a registered dietitian.
In college, I started riding to school again. I suppose I have a predisposition to exercise so this was one way to burn up energy and a great start to what became a life-long dedication to cycling. Through the years I rode to work as much as I could, with commutes from 30 to 50 miles. My boyfriends and husbands were cyclists because I knew I could only be with someone who understood the need to ride for hours at a time then come home and inhale the refrigerator. Riding with an elite cycling group where I was in the minority as a woman honed my skills and conditioning.
After 35 years of cycling at a high level, I finally hung up my cleats. The wear and tear on my body from sitting in front of a computer for too many hours and the funny position from sitting on a bike, finally took its toll on my back. Now I occasionally take a leisurely ride around town but have no desire to push myself as hard as I once did. Today, when I see Lycra-clad cyclists fly by, one of two thoughts goes through my mind. On windy days, I think to myself, "Thank God I don't have to ride in this wind" and on calm days I lovingly think, "I used to do that." Maybe I'll give it another go. One of these days.
Thanks Mom.  For teaching me to ride.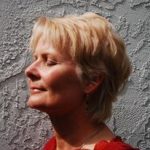 aliveanddoingwell
Characterizations: right on!, well written