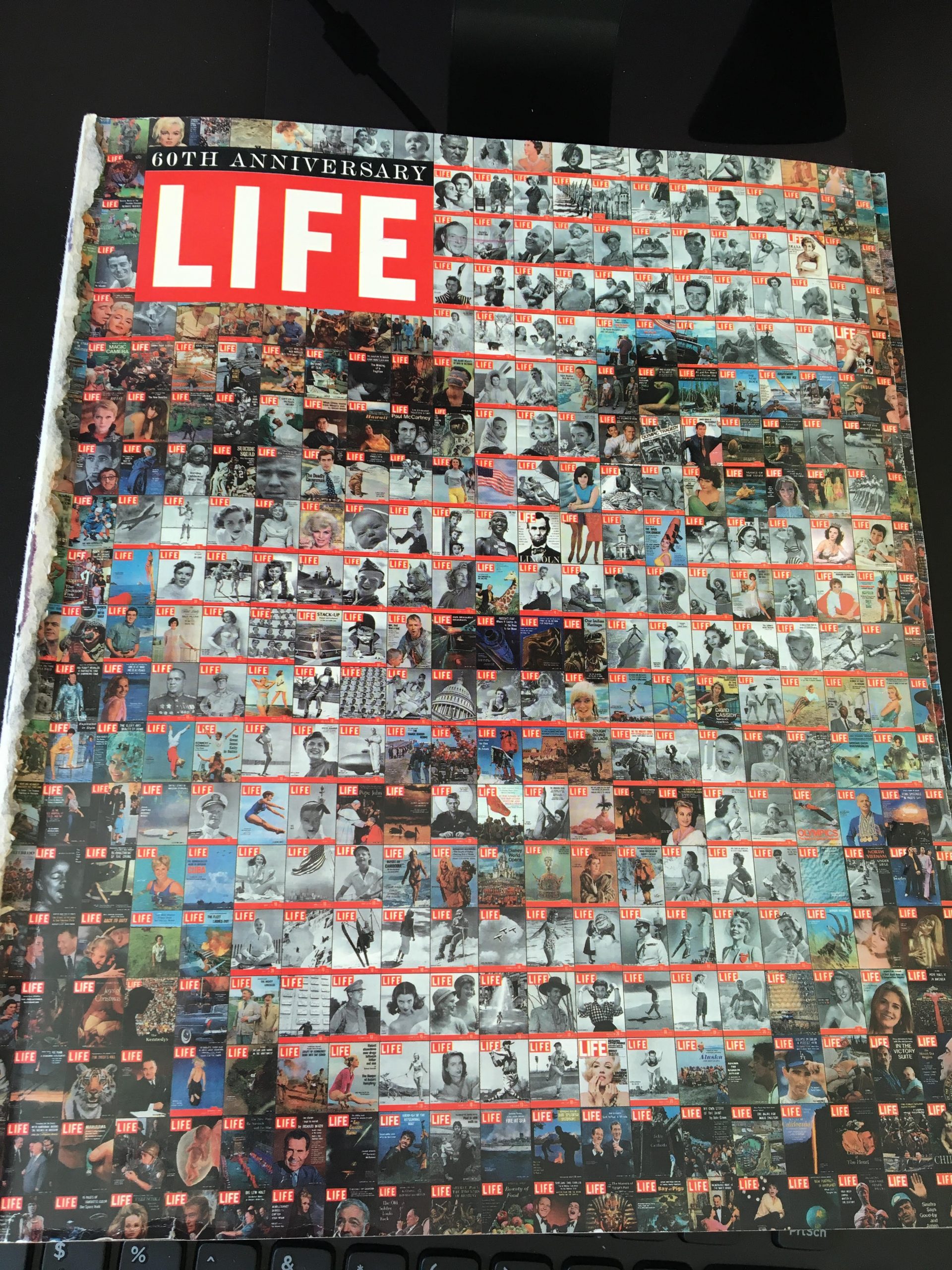 As a kid, I was always eager to leaf through an issue of LIFE. At a doctor's office or a friend's house or even off the rack in a store, I loved looking at the covers, the photographs inside and the stories of, well, life in the wider world. My family didn't subscribe, so I had to hunt down issues to look at. Before LIFE, it was comic books, so my tastes expanded past Archie and Katie Keene at some point.
The photographs in LIFE captured powerful moments, whether the subjects were soldiers, politicians, athletes, poets and writers, Hollywood stars, or everyday people.
When I was in elementary school, I had the same teacher for three years in a combined class of 4th, 5th and 6th graders. It was an experiment at my school and a huge challenge for the teacher, although Mrs. Brown never let us see her sweat. One of her assignments (and one I always looked forward to) was to have us line up and flip through a stack of pictures she'd cut out of a magazine (LIFE, probably), choose one picture, and then go back to our seats to write a story using the picture as a prompt. We were given the chance to read them out loud in front of everyone. At least one kid in her class entertained thoughts of becoming a writer as a result of this opportunity. It was my favorite assignment of all time.
What did I love most about this magazine? The photographs that captured powerful moments, whether the subjects were soldiers, politicians, athletes, poets and writers, Hollywood stars, or everyday people. I must've been attracted to the way a picture can take you in, while giving you a chance to absorb the tiny details or the expressions on the faces. The pictures of animals could be powerful too, or funny if caught at the right moment. And that's another thing: the humor in a goofy image, whether a person appeared to have two heads or no head or something. Babies in pots!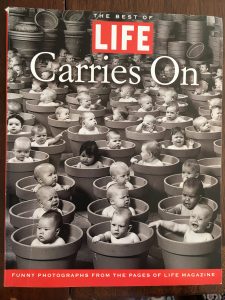 I kept reading as I got older
The pictures in the magazine also showed what scenes of war and disaster looked like, through up close and graphic images. Unlike the brief nightly glimpses of what was happening in Vietnam, the photographs in LIFE told a larger truth.
Then there was the series by Lennart Nilsson, with images of the human embryo. If you saw those pictures, you probably still remember what they look like, floating against a black, starry background. In the 60th anniversary issue of the magazine, one of his pictures is included, with this quotation: "Maybe it starts with a kiss" (Lennart Nilsson, answering the question "When does life begin?").
Another wonderful picture, called The Walk to Paradise Garden, was taken by W. Eugene Smith. This image was published in LIFE in 1953, then appeared in The Family of Man exhibit at New York's Museum of Modern Art in 1955. There is joy, mystery and sweetness to this picture; the back story is one of triumph and confidence restored. Not knowing any of this, however, doesn't take anything away from the magical quality of this picture. (I also have a copy of The Family of Man, replacing the well-thumbed copy I'd had before the fire.) I just love everything about this one.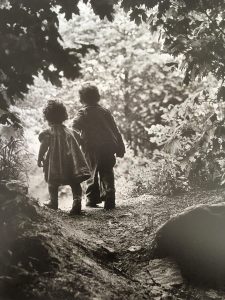 Looking through old issues of the magazine–which belonged to my in-laws, who saved a pile of them– brought back some favorite memories and some of the more poignant events of my lifetime. (My husband wanted to save this box full of copies and I'm not sorry, even though they are pretty musty.)
LIFE magazine published its last issue on December 29, 1972. After that, there were several The Year in Pictures and other special commemorative issues. I just might be convinced to keep the ones we have, now that I have experienced the joy of looking through them again.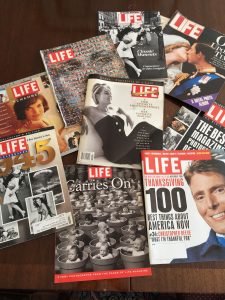 Today we are bombarded from all sides with images. It's hard to absorb them all. And maybe the truth gets lost in the way we can filter, crop and Photoshop what we see. In many ways, LIFE was simpler. Sure, it reflected a perspective, but it allowed any reader to look at the events happening in the world and either linger or turn the page. I learned so much from those pages about current events, history, and the lives of the rich and famous. As a dreamy, wannabe writer, LIFE's pages allowed me to travel and dream and make up my own stories.

In case you couldn't tell, the photo montage on the cover of the 60th Anniversary issue is the face of the one and only Marilyn, who graced the cover of LIFE six times during her lifetime.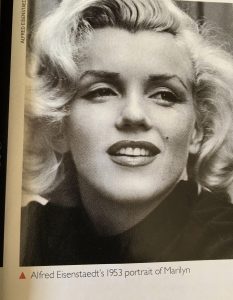 Risa Nye
Characterizations: been there, well written