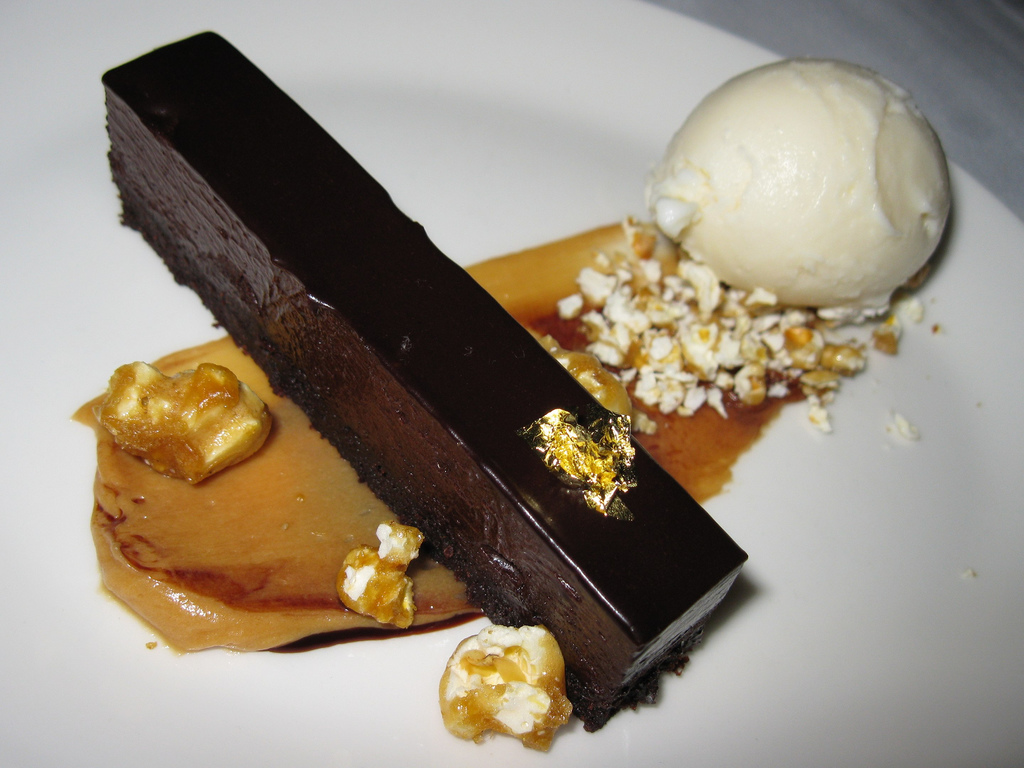 As a family we try to do big things for big birthdays (as least for our two children—my husband and I tend to let ours just slide by). When our older son turned 21, he and his father spent the weekend in Las Vegas to celebrate his being able to gamble legally. The same trip was offered to our younger son Nathaniel, but that was not his cup of tea.
The problem is The French Laundry is tiny and only takes reservations two months in advance.
Nathaniel is a foodie and an excellent chef. He interned at a local restaurant as a senior in high school and supported himself as a chef for the first couple of years out of college. Nathaniel said that what he most wanted was a meal at The French Laundry (chef Tom Keller's restaurant of wide fame, at least among the foodie world, that Suzy has written about in The End of The World). The restaurant is in the Napa Valley of California; we live in Rhode Island. But we decided to make a family trip out of it and visit the wine country, as well as see my California based brother while we were there.
The problem is The French Laundry is tiny and only takes reservations two months in advance. We dutifully called the reservation line at 10 a.m. Pacific Time two months before the date we hoped we could make it, only to be met with busy signals and to ultimately be put on a waiting list. We tried again the next day (three different people from three phones) with the same result. These were the only two days we could all go to the dinner. But we decided to take the trip anyway in hopes that something would open up, and if need be we would eat elsewhere.
I wasn't hopeful, but a friend suggested I write a letter. It seemed like such an obvious move that I wondered why I hadn't thought of it myself. We made our case, explaining Nathaniel's special birthday, his love of food, our thwarted attempts at securing a reservation, and our long trip. About two days before we were set to fly to California, we got the call: "Chef Keller" would be delighted if we would dine at The French Laundry. I will never know if our letter made a difference, but I like to think it did. (We sent two bottles of much-too-expensive Napa Valley wine to the friend who had suggested the letter.)
The meal was wonderful, Nathaniel got his wish, and we had a special family vacation in Wine Country that we still talk about.
Kit
Characterizations: been there, well written