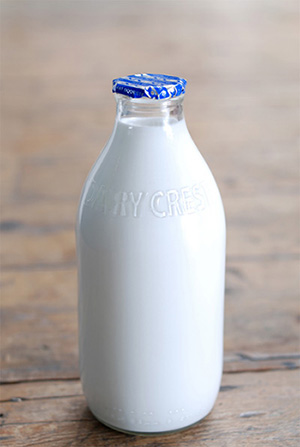 I was born on my father's 42nd birthday. He always said that I was the best birthday present he ever got. He also used to say that he never got any older than 42, because he had given his birthday to me. When he died at 85, I was barely older than he had been at my birth. This story is my most vivid memory of him. I wasn't sure if it was an appropriate response to the prompt "Those We Miss," but I was convinced by a friend that I should share it here.
I was born on my father's 42nd birthday. He always said that I was the best birthday present he ever got.
My father had a terrible temper, and when he got mad he would yell very loudly. This would generally cause my middle sister and me to start crying. Not my oldest sister – she was the tough one, the most like him, and the one he liked the best. She would always stand up to him, but we two younger ones couldn't do that, at least not until we were grown.
The milk bottle incident took place after both of my sisters had gone off to college. That would mean I was anywhere between 12 and 16. One night at dinner he got mad about something. I have no idea what it was. I'm sure it wasn't anything important. As usually happened, he started yelling, and I started crying. He said, "I'm so sick of you goddamned girls, crying all the time." I screamed back "Well then you should have had sons!" As soon as the words were out of my mouth, I knew I had made a BIG mistake. His face started to change and contort into an expression of fury like nothing I had ever seen before. In terror, I got up from the kitchen table to run to safety – the bathroom upstairs, which was the only room in the house with a lock on the door. I ran out of the kitchen and across the dining room, headed to the front hall where the stairway was. He picked up the half-full glass milk bottle from the table, and threw it at me with all his might. Luckily, he missed. It shattered, and milk and glass went everywhere, but by then I was up the stairs and behind a locked door in the bathroom.
My poor sweet mother had to clean up the physical mess, and then try to deal with the emotional mess. She apologized for his temper, and said we had to make allowances because he had had such a difficult childhood. I said I didn't care, and once I left home I was never coming back and she would have to come and visit me if she wanted to see me.
He eventually apologized, and I suppose I forgave him. I did keep coming home, and even took a trip to Scandinavia with my parents one summer during college. After he retired, and especially after he had grandchildren, he mellowed quite a bit.
Nothing was ever said by anyone about the sore spot I had uncovered, that this man with three smart and talented daughters was bitterly disappointed that he had never had a son.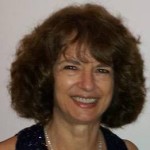 Suzy
Characterizations: been there, moving, well written