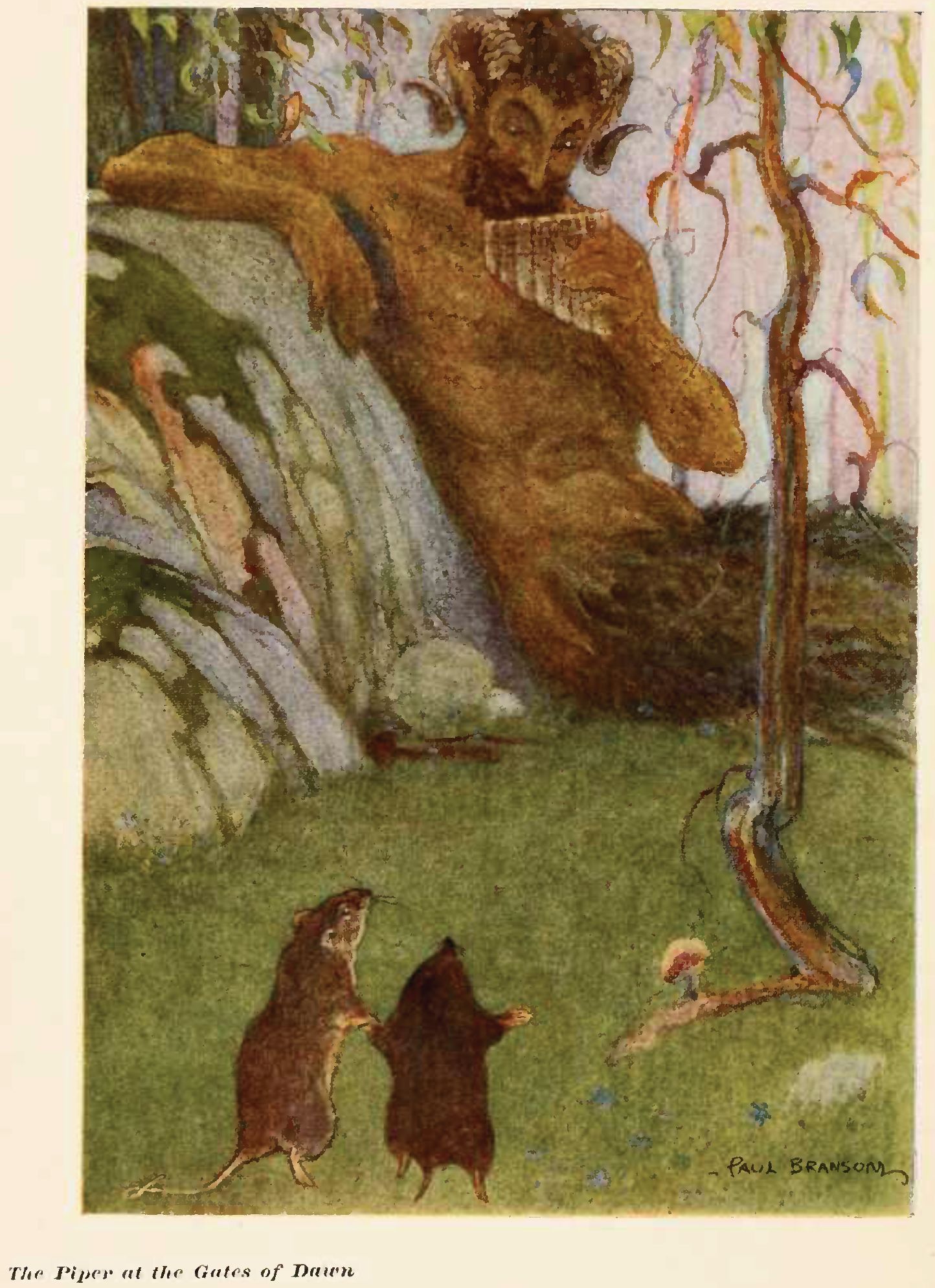 This story is about a children's book and much more. It is dedicated to the Mills College that was and the irreplaceable impact it has had on me and generations of students, and to the memory of Elizabeth Pope, Mills Professor Emerita of English.
Shortly after she began, I heard a soft sniffle from somewhere in the lecture hall. A minute after that, another.
As an early and voracious reader, I'd gone through all the children's books in my home and at the local library by the time I was about ten, and then got special permission to switch to the adult section. I had read The Wind in the Willows by then, but I don't clearly remember much of it from that time, except for the antics of Mr. Toad and his wild ride.
In the fall of 1972, my family moved to California and I started at Mills, where I decided to switch my major from theater to English. I enrolled in a yearlong course required for majors, "Basic Myths of Western Civilization." Yes, we were to spend the entire year studying Greek, Roman, and Norse mythology as a basis for later literature, and yes, the course turned out to have tremendous value, hard as it is to believe such a course would exist today. Dr. Pope, a diminutive, round, white-haired woman, walked with a cane because of polio. She taught the course seated at a table, easier for her to manage than a lectern.
One morning in class, toward the end of the first semester, Dr. Pope said she was going to read part of a chapter from The Wind in the Willows, The Piper at the Gates of Dawn, to show the effect mythological figures could have, even in children's literature. The story involves Mole and Rat, who row down a river all night to search for the missing son of Otter. At dawn they hear achingly beautiful and mysterious piping, and they find the baby otter in the care of the god Pan, who then erases from the animals all memory of the incident. Here is a portion of what Dr. Pope read:
" … and then, in that utter clearness of the imminent dawn, while Nature, flushed with fulness of incredible colour, seemed to hold her breath for the event, [Mole] looked in the very eyes of the Friend and Helper; saw the backward sweep of the curved horns, gleaming in the growing daylight; saw the stern, hooked nose between the kindly eyes that were looking down on them humourously, while the bearded mouth broke into a half-smile at the corners; saw the rippling muscles on the arm that lay across the broad chest, the long supple hand still holding the pan-pipes only just fallen away from the parted lips; saw the splendid curves of the shaggy limbs disposed in majestic ease on the sward; saw, last of all, nestling between his very hooves, sleeping soundly in entire peace and contentment, the little, round, podgy, childish form of the baby otter. All this he saw, for one moment breathless and intense, vivid on the morning sky; and still, as he looked, he lived; and still, as he lived, he wondered."
Shortly after she began, I heard a soft sniffle from somewhere in the lecture hall. A minute after that, another. As Dr. Pope continued reading, she reached for a handkerchief and wiped her eyes. Within another few minutes, there wasn't a dry eye anywhere. When she finished, the silence lingered for several minutes as emotions ruled. Dr. Pope said, "I cry every time I read that."*
About three years later, I sat in a classroom at UC Berkeley as an MA student in the English department. I still found it improbable that I was there; first, that I'd even been admitted. I came from a small school and didn't intend to do a PhD. And second, that I could afford to attend; I'd won an academic prize my senior year at Mills, which paid my tuition. I was taking a class on English courtier poetry, taught by a young, accomplished, and clearly brilliant assistant professor who had an arrogant streak (not named here because this person is now a famous professor at Harvard). The class was small by Berkeley standards, and the poetry fascinating.
We were discussing some poems by Thomas Wyatt. I can't remember which one came up. It probably was "Whoso List to Hunt" or "They Flee from Me." At one point I said, "I really loved this poem." Dead silence. The oxygen had left the room. The professor came up, looked at me, and said, "It's totally irrelevant to our work here whether or not you like a poem," and walked away. Apparently I'd committed what the English department considered a cardinal sin, and everyone had known about this prohibition except me. As a consequence of this one comment, my reputation, which is everything in graduate school, would be toast.
That evening I sat in my room pondering what I thought was a bleak future. I just didn't subscribe to this scenario. Why would I want to spend the rest of my career not being able to say I was enjoying what I was studying or working on? What to do? When I got up the next morning, I went to campus and withdrew from the program, a decision I've never regretted.
*While collecting the excerpt of The Wind and the Willows for this story, I came across evidence that Mills folks weren't the only ones who cried when reading The Piper at the Gates of Dawn. Christopher Milne (the son of Winnie the Pooh's A.A. Milne) recounts that this part of the book was his mother's favorite, and "read to me again and again with always, towards the end, the catch in the voice and the long pause to find her handkerchief and blow her nose."
Marian
I have recently retired from a marketing and technical writing and editing career and am thoroughly enjoying writing for myself and others.
Characterizations: moving, well written