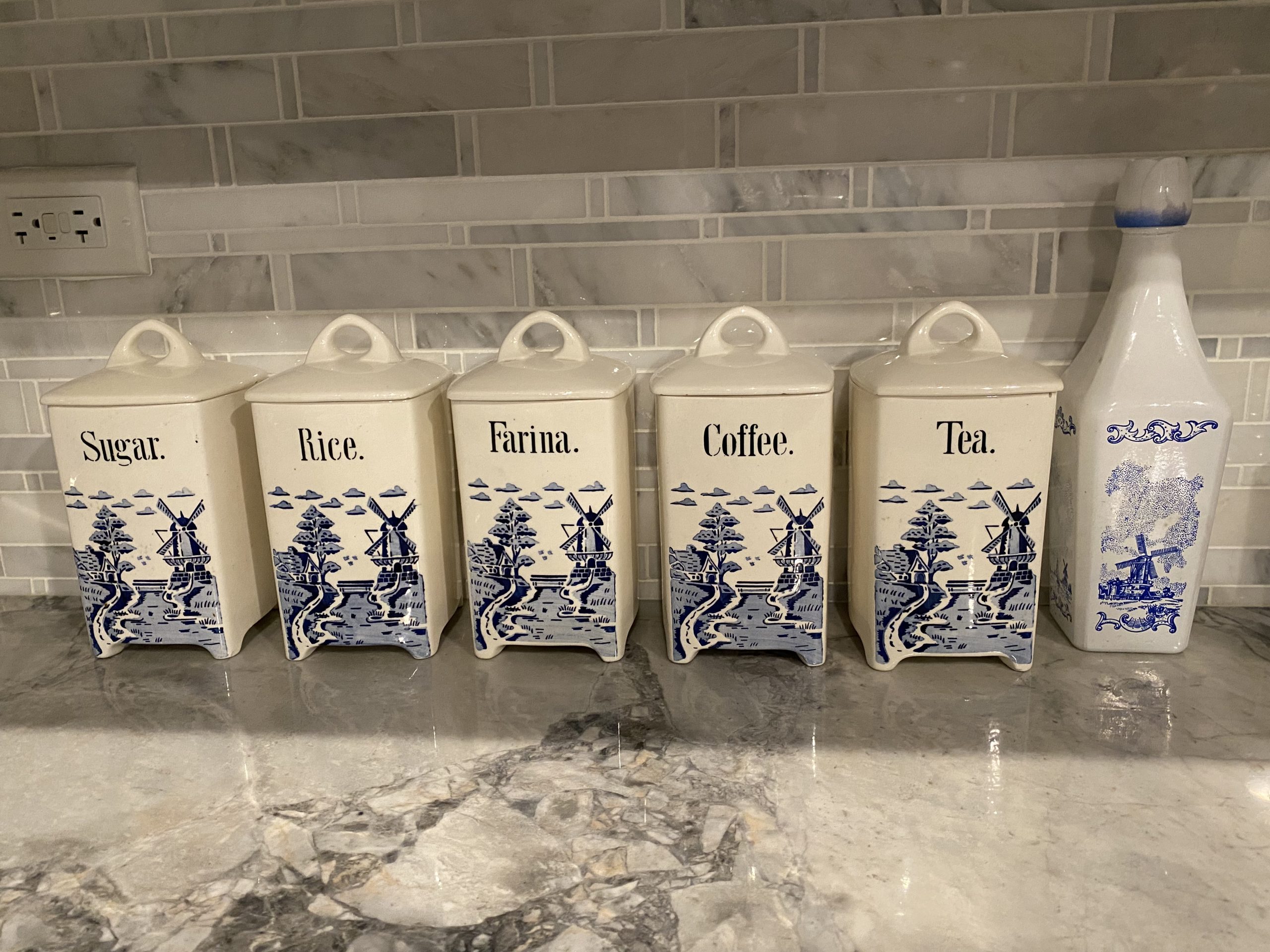 When my mother died in 2015, three years after my father's death, my brothers and I had to divide up our parents' possessions. My mother had devised a wise plan to accomplish this without starting a family feud. My brothers and I met without our spouses, and we drew lots for the order of making selections. Then, we took turns putting post-its on the items we wanted. After the art and good furniture had been chosen, many family treasures remained, but I knew exactly what I wanted: my grandmother's canister set and my grandfather's iron. Both items were approximately 100 years old, qualifying them as being older than I am. I could have selected more monetarily valuable items, but being a sentimental sort, I went for the memories.
I probably have other more valuable things that are older than I am, but these are the two I treasure the most.
I remember the canister set being in my paternal grandmother's kitchen. It was made in Germany and its blue and white windmill design was popular in the 1920s. Still, I'm left to wonder how my grandparents came to possess this set, as they always struggled to make a living. Perhaps it was a wedding gift?
If the canisters were in perfect condition, the set might be worth $300 on Etsy, but by the time my mother inherited them, some pieces had been broken. There was a bottle for vinegar, but the one for oil was gone. There may also have been canisters for additional things, but she was left with the assortment pictured in the featured image. When she broke one of the lids, she glued it back together. Somehow, that makes the set even more precious to me.
I was always curious about the labels on the set. Sugar but no flour (perhaps that one broke). Coffee and tea make sense, but rice and farina (the main ingredient in Cream of Wheat) are not things I would store in a canister. But the thought of Cream of Wheat evokes cozy memories of my mother bringing that to me on a tray when I was sick. Now they hold a variety of tea bags, with the oil/vinegar one being empty. I wasn't sure I would find a place for them when we moved, but they happily co-exist with the modern décor that dominates our new kitchen.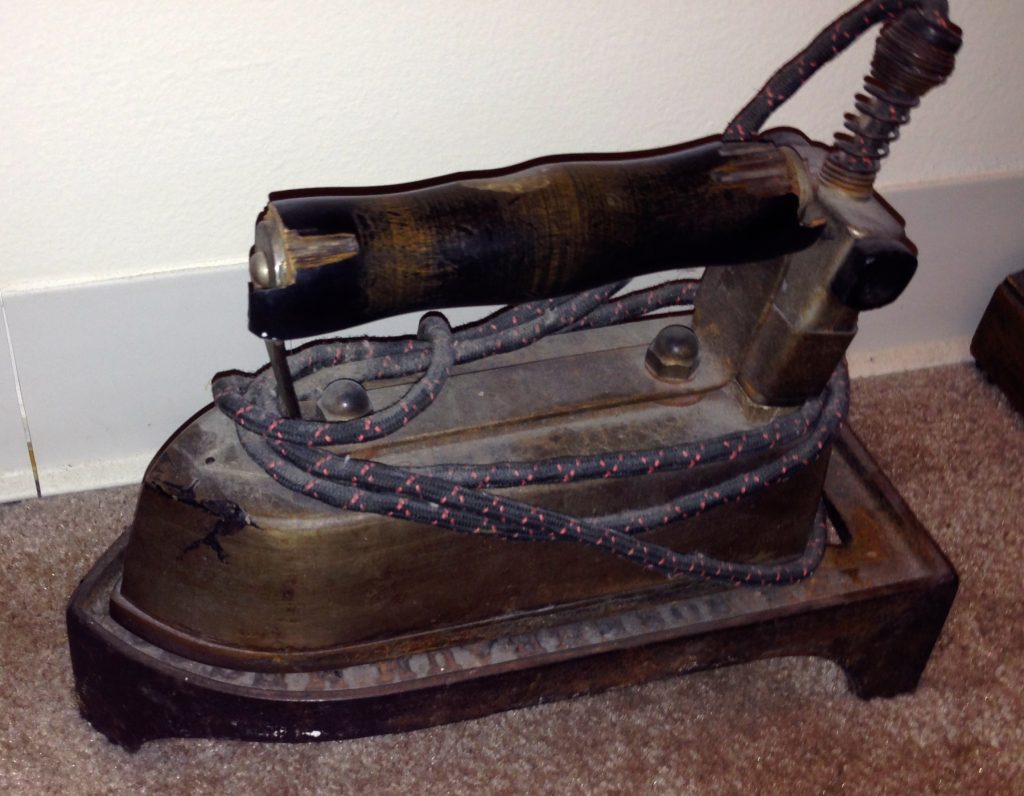 The iron belonged to my maternal grandfather, who owned a tailor shop on Brush Street in Detroit. It is very heavy, although it has an electric cord which means it was purchased sometime after the turn of the 19th century. I can picture my grandfather wielding this heavy iron to press the clothing he had cleaned, made, or altered. It serves as a reminder of how much physical labor was part of his job. Although the picture below is blurry, I can see his store clearly in my mind's eye. I sometimes helped him write his bills in English when I was a young teen.
My mother adored her sweet, loving father and somehow ended up with the iron, even though she was the youngest sibling. Perhaps her older brother and sister thought it was junk, but my mother proudly displayed it in her home and used it was a door stop when she moved into senior housing. One person's junk and another's treasure, and I was delighted to use one of my post-its to claim that iron.
I probably have other more valuable things that are older than I am, but these are the two I treasure the most. I hope one of my children or grandchildren will find a place for them in their home someday. They are a powerful link to the past and I hope they will still be loved when I am gone.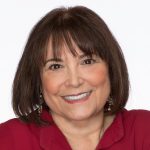 Laurie Levy
Boomer. Educator. Advocate. Eclectic topics: grandkids, special needs, values, aging, loss, & whatever. Author: Terribly Strange and Wonderfully Real.
Characterizations: been there, moving, well written