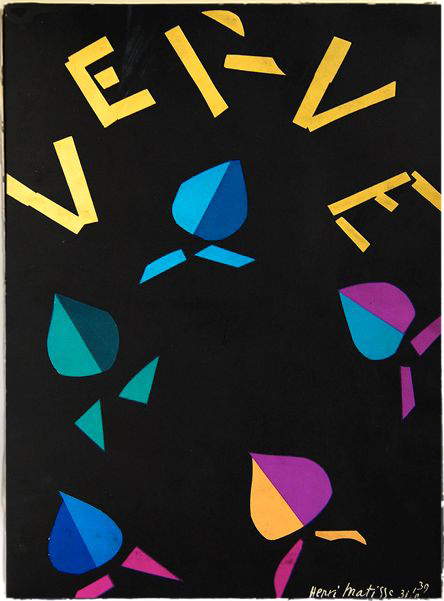 I grew up with the popular magazines of the day around me…my dad read Newsweek and U.S. News & World Report, there was always a Life and, for a shorter time, a Look on the living room coffee table, McCall's (with the Betsy McCall paper dolls, which I cut out religiously) and Good Housekeeping in the den. My older brother read Mad, and I vaguely remember reading My Weekly Reader and Highlights for Children, and later, as a teenager, Seventeen. But the magazines I most cared about belonged to my Great Uncle Jack, who came to live with us for the last few years of his life.
The crown jewels of his magazine collection are the first eight issues of Verve. He wouldn't let me touch them, but would instead slowly turn the pages for me.
Uncle Jack was different. To the best of my knowledge, he had no friends, never dated or married, never drove, and lived with his mother until she passed away. He was extremely nearsighted and wore very thick glasses, holding things up to his face to read them, and he had a raspy voice, and an odd shuffle to his walk. He had a small but impressive collection of magazines, art books, classical literature, museum catalogs, LPs, and playbills. After he passed, my mom sold all the LPs in a garage sale, but I have everything else.
The crown jewels of his magazine collection are the first eight issues of Verve — The French Review of Art. He wouldn't let me touch them, but would instead slowly turn the large (10″ x 14″) pages for me, neither of us saying much, just looking. First published in 1937, in Paris, each magazine features a cover and, within, a selection of lithographs by some of the most revered artists of the day — Henri Matisse, Marc Chagall, Joan Miró, Georges Braque, and Paul Klee to name just a few, as well as other types of reproductions, photographs, and writings.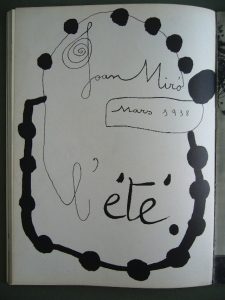 I've always thought I didn't discover art until I was in my 40s. I simply didn't see it; and if called upon to draw, I was limited to stick figures. But maybe my passion was kindled by these magazines, smoldering inside me until I finally woke up and stoked the fire. Because I had looked at those magazines; they were in there, part of me. And for some reason I hung onto them. Through 37 moves, I brought them with me…and they're heavy, by the way! But whenever I look at them — which is not that often, because they're very fragile now — I'm inspired anew and in awe of the creative genius that lies within them.
I also loved Archie comic books…do those count as magazines?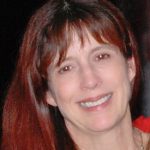 Barbara Buckles
Artist, writer, storyteller, spy. Okay, not a spy…I was just going for the rhythm.
I call myself "an inveterate dabbler." (And my husband calls me "an invertebrate babbler.") I just love to create one way or another. My latest passion is telling true stories live, on stage. Because it scares the hell out of me.
As a memoirist, I focus on the undercurrents. Drawing from memory, diaries, notes, letters and photographs, I never ever lie, but I do claim creative license when fleshing out actual events in order to enhance the literary quality, i.e., what I might have been wearing, what might have been on the table, what season it might have been. By virtue of its genre, memoir also adds a patina of introspection and insight that most probably did not exist in real time.
Characterizations: right on!, well written