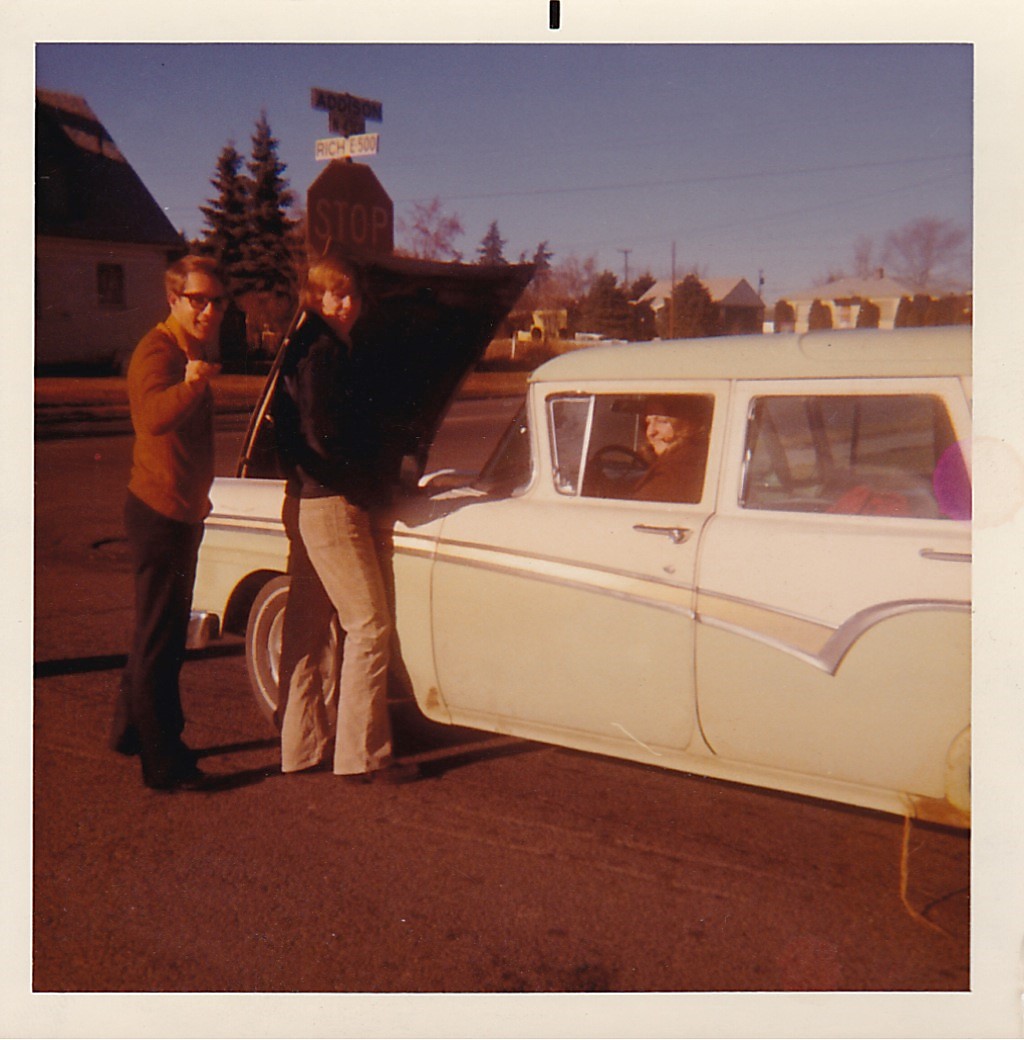 I grew up in a house that was on the highway leading out of town, with lots of truck traffic, across the street from a Texaco station.  "Uncle" George and "Aunt" Mary owned the station, and they lived in a humble apartment above it. Being on the highway, he was set up to service big rigs as well as passenger cars. Even though my dad was very handy with auto repair, Uncle George worked on a lot of our cars.
My church youth group pressed into Pam like clowns into a VW bug.
He also worked on the car that belonged to our pastor's wife, a woman of size who drove a seafoam green and cream Ford station wagon.  In those days, license plates were coded according to the county that issued them.  Her plate started out with the letters PAM.  After many years of ownership, she decided it was time to sell the car and sought Uncle George's help.  I in turn had been talking to him about buying a car.  I had saved up the princely sum of $140, and he suggested I offer her $120.  And just like that, I was the proud owner of a '57 Ford wagon.
The floorboards had rusted through in a few places so you could see the highway going by under your feet. The steering had enough play in it that you had to turn it about 2″ before you were sure that the forces might be with you to successfully complete a turn. Dad was able to give me some valuable auto maintenance life lessons as various bits froze up, fell off, or disintegrated. Uncle George gave us family pricing but even so I probably paid for her a couple times over in replacement parts. The driver's seat forever bore the imprint of the previous owner's derriere.  I loved Pam.
My friends loved her too.  She became the go-to vehicle for hauling the marching band's tubas or drums when we played halftime shows during football games. My dad used her to haul the worst of his construction project materials (the ones that were too dirty to haul in his truck.) My church youth group pressed into Pam like clowns into a VW bug, somehow also fitting in all our gear to go to summer camp.
My mom was a remarkable woman, the most generous and open hearted person I've ever known. This was the era of Jesus freaks. My sister brought home a couple who had been crashing at a coffee house downtown, and without missing a beat my mom made beds for them in the basement and they joined our family for a brief sojourn. Since I was heading off to another state for college and my dad wanted to be rid of her, the husband bought Pam. A steal at a hundred bucks.  Later I learned that he had totalled her – get this – driving to the DMV to get his first driver's license. Sigh.
Pam had a lot of personality, plus she was mine, all mine.  Like most people's first car, for better or worse she defined my ideal for many years to come.
Save
Save
Save
Save
Save
Save
Save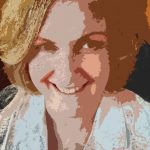 Susan
Characterizations: funny, well written