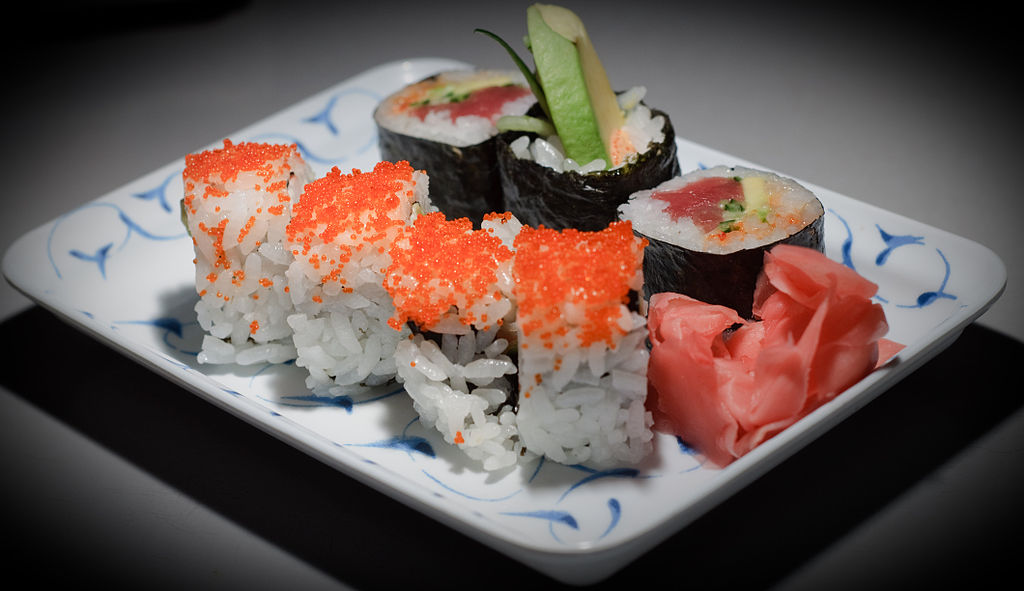 Sushi.
Half of what's in our fridge today, I hadn't even heard of in 1965!
Yogurt. Soy milk.
Fennel. Arugula. Kale. Kohlrabi. Chard. Avocado (and by extension, guacamole).
Burritos! How did we survive childhood without burritos?
Dry farmed Early Girl tomatoes. Balsamico. Pesto. Cilantro.
Quinoa. Lentils. Farro. Risotto. Brown Basmati.
Tofu.
Maitake mushrooms. Chanterelles. Kabocha squash.
Hummus. Pita. Whole wheat bread. Multigrain bread. Brioche.
Brioche French toast.
Pancetta. Prosciutto. Porchetta. (Well, in my family, any kind of pork—although we ate ham and bacon. Go figure.)
Paté and terrine. (Does chop liver count?)
Paella. Moussaka.
Banh mi. Phô. Pad Thai. Lemongrass. Dim sum.
Did I mention sushi?
Ono. Opah. Hamachi. Opakapaka.
Al dente vegetables.
Apple bananas. Warren pears. Pink Lady apples. White peaches. Fresh figs. (Gasp.) Blood oranges. Meyer lemons. Guava. Lilikoi.
Green tea.
Dark chocolate truffles. (Dark chocolate anything!) Chocolate molten lava cake.
Forget the time machine. Let's stay right here and order in.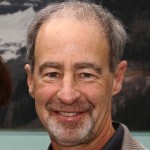 John Zussman
John Unger Zussman is a creative and corporate storyteller and a co-founder of Retrospect.
Characterizations: funny, right on!, well written