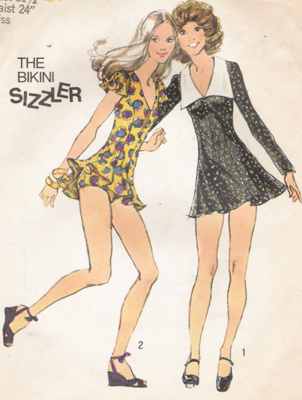 Back in elementary school in Oakland CA, girls were not allowed to wear pants to school. We treasured the days when a field trip to a farm or park allowed us to come to school in our stretch pants – sometimes with stirrups on the feet! Disneyland made women and girls wear dresses to the park, and when taking an airline flight, one got dressed up.
By the time I hit junior high, the school district had loosened up the dress code. Jeans and pants were thankfully allowed. We worked hard to break in our Levi's 501's – no pre-washed in those days. No women's styles, either. We proudly marched into the men's department and tried on those treasured button front jeans. We welcomed the holes that eventually formed in the knees, and sometimes helped the process along. When they got too ratty, you just cut them off and had a pair of shorts or a skirt. No hems, of course.
Unlike Gillian's story, we were allowed to wear mini, midi or maxi length skirts to school. I was always a shy child, but I wanted to fit in with the cool kids, so I convinced my mom to buy me a maxi skirt. The day I wore it to school I felt so uncomfortable because I just knew everyone was staring at me. Of course they weren't, but my insecure side was sure they were. That skirt did not get a lot of wear. I do still have the mini dress, with maxi coat that I did wear quite a bit. Its in a box of memorable clothing that also includes my hippie style knitted vest with fringe at the bottom, and my hippie headband.
High school brought Hot Pants and Sizzlers – not the steak house:-) – into fashion. Looking back, a sizzler outfit was pretty much the same as the toddler dresses we wore with the little frilly matching underpants. Who would have thought! I sure hope that fashion statement doesn't make a comeback.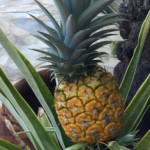 Live Aloha
Tags: hot pants, hippie, fashions in the 60's, fashions in the 70's
Characterizations: been there, funny, right on!, well written