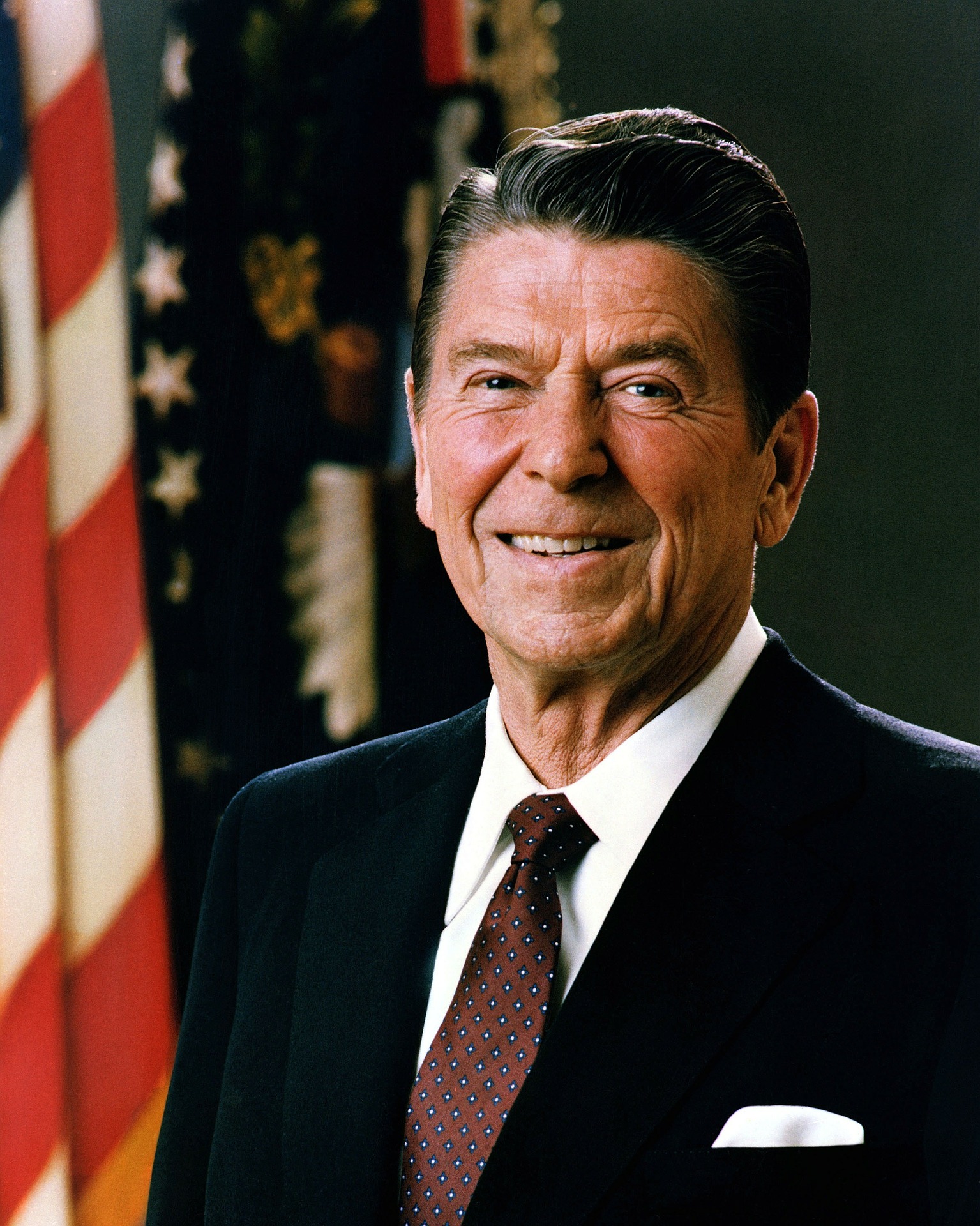 With the turmoil of all the political, ideological, and character issues hitting us in this election, another factor is how candidates might affect people's behavior outside the political sphere. Which brings me to a ghost of an election, or more accurately, the result of an election, that I haven't entirely exorcised and that has been revisiting me this fall.
There were three other women ... and we stuck together. This was a good thing, because it turned out the men were angry--really angry.
It was 1981, the first year of Ronald Reagan's first term, and while many people were disappointed in having a Republican president, we weren't surprised that he had beaten Jimmy Carter. That spring, I accepted a transfer to a new job, along with a few of my management colleagues, at a firm that my company had recently acquired. I moved from the San Francisco Peninsula to the East Bay, where I worked in a funky old building in Berkeley.
Many people working there came from other towns to the north and east. The professionals and scientists were mostly men, to be expected at the time. There were three other women in non-clerical positions besides me, and we stuck together. This was a good thing, because it turned out the men were angry–really angry. At the time I didn't know why, but later learned that they felt they'd been cheated out of financial gains when the previous owner sold the firm to my company. As the only woman who had come over from the "big" company, I had a huge target on my back.
We women endured many indignities from frat-house antics to threats to our bodily integrity. If I needed to work weekends and evenings, to avoid being alone with one really bad actor, I had my boyfriend Hugh come with me as my bodyguard. He was 6'3″ tall, had size 13 feet, and a brown belt in full-contact karate. No one messed with him.
One weekday, in the middle of the morning, I walked out of my office down a hallway toward the restroom to find my way blocked by three men, two managers and a senior scientist. They moved toward me and I went back against a wall. One of the managers said, "Now that Reagan's been elected, we can get you women out of here. We can't wait to send you back to the kitchen where you belong." For a split second I thought they were joking, but realized they were dead serious. They weren't smiling.
Thinking back, that was when I'd had enough, and by the end of 1981 I'd found a new job back on the Peninsula. In the long term,  about a year later, those men got their comeuppance, being fired or demoted for a number of misdeeds.
In the current environment, I've been pondering some questions about this election ghost. Those men didn't have to reference Ronald Reagan to get their point across. They easily could have just said they were going to send the women back to the kitchen. But they didn't. Their willingness to say what they said had to do with "Now that Reagan's been elected." My idea is that they projected their anger and misogyny onto Reagan's persona and conflated their emotions with his conservatism. These guys felt that Reagan was somehow giving them permission to engage in thug-like behavior.
So what would the real Ronald Reagan have thought and done? He might have been condescending toward women, but I find it hard to imagine him personally cornering a woman and threatening her. Alas, our current overlord not only gives people permission to act like thugs, he himself is a thug. I hope against hope that he is anomaly. We have seen people project all their anger and fear onto candidates, but there is a flip side. We also are capable of projecting positive emotions onto a candidate: community spirit, collaboration, kindness, hope.
One commentator I recently heard said that elections are more about the voters than the candidates. That makes me worry. But let's hope. Hope that our candidates are worthy of our most positive emotions and hopes, and hope that they can shine some it back on our nation.
Marian
I have recently retired from a marketing and technical writing and editing career and am thoroughly enjoying writing for myself and others.
Characterizations: moving, well written